Why Kanye West Has Been Temporarily Banned From Instagram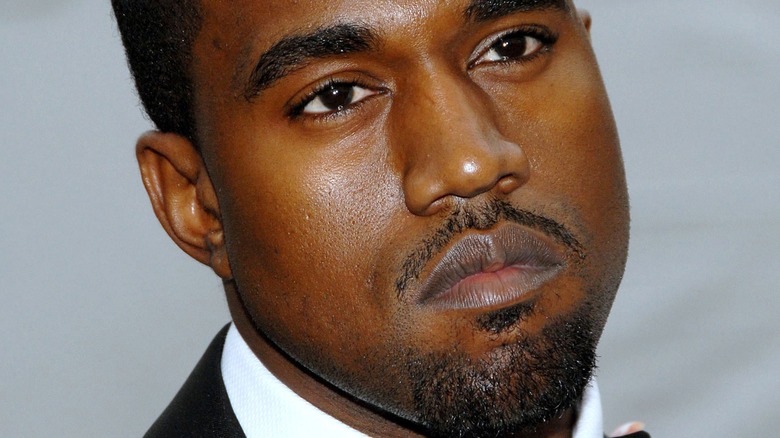 Everett Collection/Shutterstock
You won't see Kanye "Ye" West on Instagram for the time being — or at least not for 24 hours. The "Donda" rapper has been temporarily suspended from posting anything on the social media app following his incessant bullying of multiple people, including his ex Kim Kardashian, her boyfriend Pete Davidson, comedian D.L. Hughley, and "The Daily Show" host Trevor Noah.
A spokesperson for Meta confirmed with Rolling Stone that Ye has been banned from posting, commenting, or sending direct messages on the platform for 24 hours. Due to his "repeated violation" of Instagram's rules regarding hate speech, bullying, and harassment, they have also removed posts on the @kanyewest account that were found to have violated the site's policies. What's more, if Ye decides to continue his Instagram tirade against people, Meta says that they may take additional steps to ensure that it won't happen again.
Over the past few months, Ye has been on an online rampage to publicly defile people whom he thinks have wronged him. However, he's paying the now that the platform has been alerted of his alarming actions.
Kanye West has been suspended from using Instagram for hate speech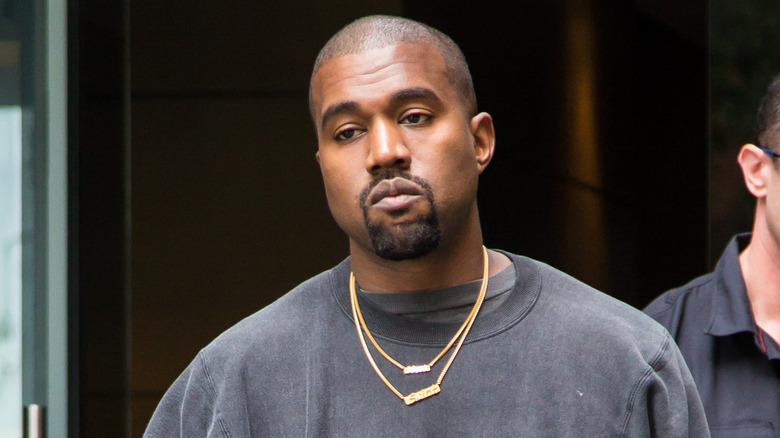 Liam Goodner/Shutterstock
Anyone who follows Kanye West on Instagram knows that he's not one to mince words. Over the past couple of months, he has repeatedly shared offensive posts targeting Kim Kardashian and Pete Davidson, but recently, his comments have escalated to new heights. He even found new people to publicly malign.
Per Rolling Stone, the rapper claimed that Davidson influenced Kim to get "hooked on drugs" and that he checks into "rehab every two months." He also shared a photo of Pete's decapitated head — the Claymation version found on his "Eazy" music video — and wrote, "Ya'll ready for Coachella." Many expressed concern about these posts, to the point that Trevor Noah discussed it on his show. "It's spun into a story that seems fully tabloid but I think deserves a little more awareness from the general public. ... I know everyone thinks it's a big marketing stunt," he said, per NBC News. "Two things can be true: Kim likes publicity, Kim is also being harassed. Those things can be happening at the same time."
Ye seemed to take offense, and responded by posting Noah's picture on his account, along with lyrics to the song "Kumbaya," replacing some of the words with racial slurs. Before the posts disappeared, Noah commented and said that the post "breaks [his] heart." Ye has yet to respond to his suspension, but perhaps this will serve as a wakeup call for the rapper.