Kim Kardashian Reveals What Led To Her Divorce From Kanye West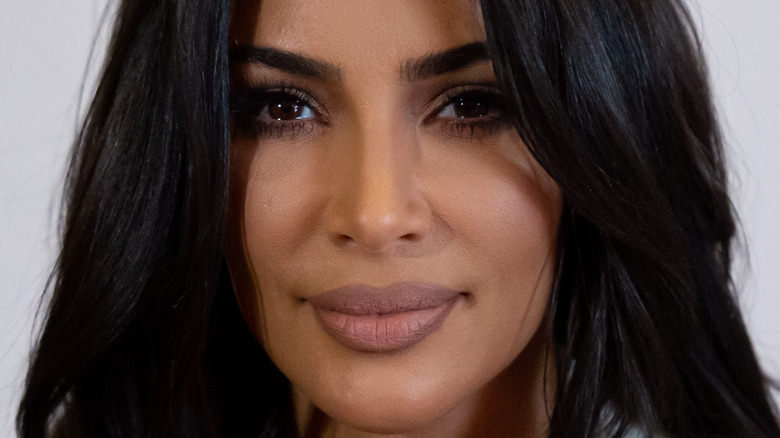 Asatur Yesayants/Shutterstock
Kim Kardashian has not always been lucky in love. The reality star has been married three times, including once to producer Damon Thomas and then to NBA star Kris Humphries... and we all remember how short-lived that latter marriage was. But Kim seemed to finally find happiness when she linked up with rapper Kanye "Ye" West, with the pair building a wonderful life together amid welcoming four children.
Sadly, the couple's relationship hit a speed bump along the way, when Kim filed for divorce in 2021. Since the pair have called it quits, they have had a few nasty back-and-forths on social media, including one over daughter North's TikTok account. In a since-deleted Instagram post, Ye asked fans what he should do after his daughter North had been active on TikTok against his "will." Kim, who usually doesn't play into the drama, took the opportunity to clap back at the Ye on her Instagram stories. "Kanye's constant attacks on me in interviews and on social media is actually more hurtful than any TikTok North might create," she shared, adding that she was doing her best to protect her daughter while still letting her be creative on the social media sharing platform. "Divorce is difficult enough on our children and Kanye's obsession with trying to control and manipulate our situation so negatively and publicly is only causing further pain for all," she added. Wow, she sure told him. 
Now, the reality star is giving a little more insight into what initially went wrong in her marriage.
Kim Kardashian is doing what's best for her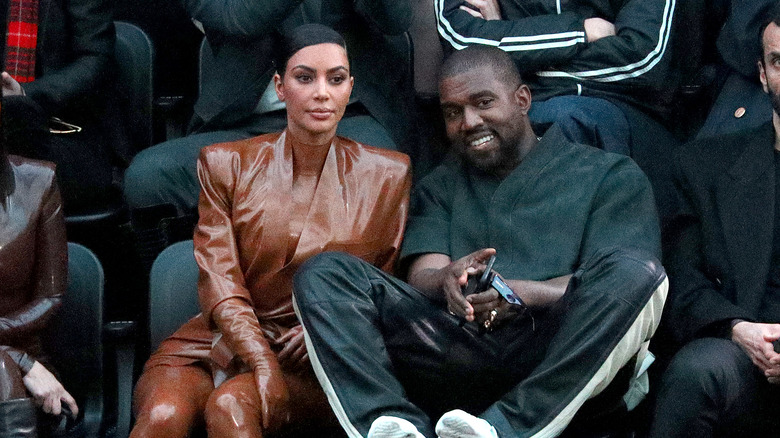 Pierre Suu/Getty Images
There has been a lot of drama between Kim Kardashian and Kanye "Ye" West, and the reality star finally seems to be shedding some light on what ended her marriage to the rapper. Kim, who graces the cover of the Vogue's March issue, spilled the beans about a variety of topics, including the demise of her relationship. The reality star explained, "I think in the last two years I decided, I'm going to make myself happy. And that feels really good. And even if that created changes and caused my divorce, I think it's important to be honest with yourself about what really makes you happy." She added, "I've chosen myself. I think it's okay to choose you."
Kim also revealed that now that she's in her 40s, she is all "about being Team Me." She told the outlet she wants to eat well, work out, and catch a new vibe on Instagram. "I'm going to put my phone down," she stated. "Unfollow if I don't want to see something on Instagram."
Since her split from Ye, Kim has linked up with "Saturday Night Live" star Pete Davidson. The pair have done their best to keep the relationship on the DL, but when you're a Kardashian, that's a hard task. In February, Davidson finally referred to the reality star as "his girlfriend," confirming what we all already knew. It should be interesting to see where their relationship goes.