The Truth About Kris Jenner And Robert Kardashian's Divorce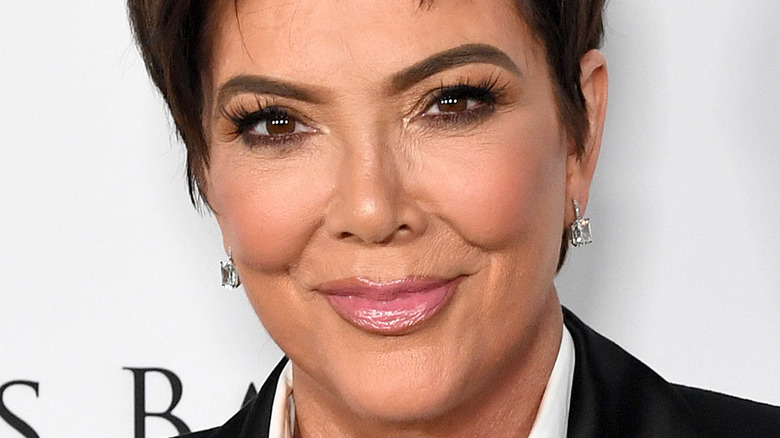 Kevin Winter/Getty Images
"Keeping Up With the Kardashians" matriarch Kris Jenner (whose last name was Houghton at the time) married Robert Kardashian in 1978. It was then that the start of the family's empire under the famous last name began. Beginning one year after tying the know, the couple went on to have four children: Kourtney, Kim, Khloé, and Rob. Kris' husband, Robert, was best known as the lawyer involved during the O.J. Simpson trial, and she was working as a young flight attendant.
Kris and Robert started their relationship five years prior, after meeting at a horse race in 1973 — he was 28, while she was just 17, according to Cheat Sheet. However, after several children and years of marriage, the couple eventually divorced in 1991. Although both exes would eventually remarry, they managed to regain their friendship after a tumultuous separation. Here is the truth behind how it all went down.
Kris Jenner and Robert Kardashian got divorced because of an affair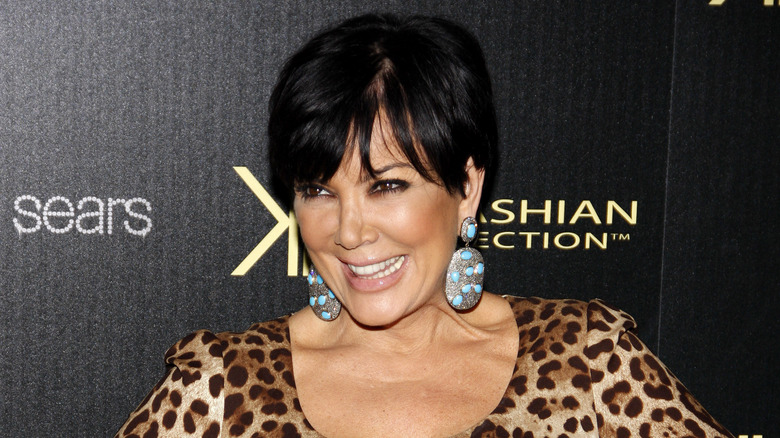 Tinseltown/Shutterstock
Although her ex-husband Robert Kardashian passed away in 2003 of cancer, media mogul Kris Jenner repaired her friendship with him up before then. A few years later, in 2011, Kris released her first memoir "Kris Jenner... and All Things Kardashian," where she revealed the cause of her divorce. According to the Mirror, Kris' affair with a man dubbed "Ryan" began in 1989 — two years before she separated from Robert.
"It made me feel young, attractive, sexy, and alive. Along with these feelings came a wave of nausea. I actually wanted to throw up at the same time. Because it dawned on me that I had not felt that way with Robert for years," Kris wrote in her book. "I had lost Robert. Suddenly, I realized everything that was great about my marriage. Robert was the greatest guy in the world. He would never cheat on me. He only wanted the best for me."
The rest of the Kardashian family hasn't forgotten the affair either. According to People, as recently as 2018, daughter Kourtney Kardashian spoke about Kris cheating on her father in an episode of "Keeping Up With the Kardashians." During a conversation with her sisters, Kourtney said, "I don't think it's even about talking to my mom about it. I think it's like, we all have different experiences with my mom and I think it's not something, really, that my mom can fix."
Kris Jenner struggled after her divorce from Robert Kardashian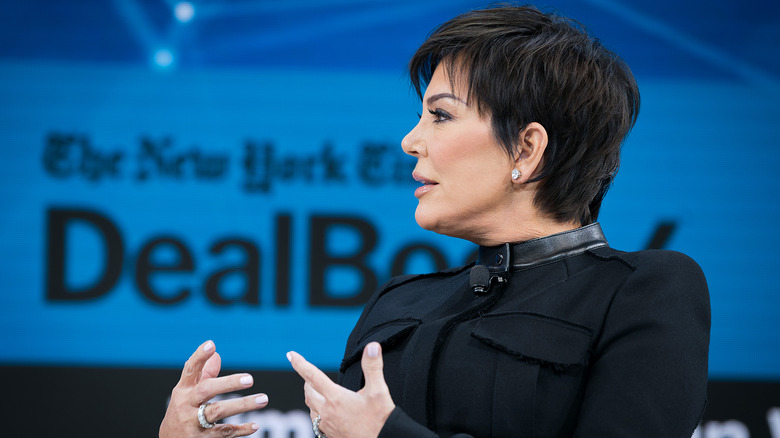 Michael Cohen/Getty Images
Decades after her divorce with the late lawyer Robert Kardashian, Kris Jenner opened up about their marriage and separation once more, in a March 2021 interview with the Wall Street Journal. Although the media mom is worth millions now, she was relatively young while married to Robert and was relatively in the dark when it came to money. The divorce prompted her to take charge, but it wasn't without struggling solo, as she hadn't paid a bill while married, she told WSJ.
"I woke up one day to responsibilities that I hadn't had the day before. And I needed to figure it out. And the good news is, I pay attention... I'm a quick study and I knew I had to get it together," Kris said. "And I felt such an enormous sense of accomplishment to be able to figure it all out and pay my own bills and make my own money and do my own taxes. And there were times when I didn't have a lot of money, but I was very organized."