The Truth About Kris Jenner's Childhood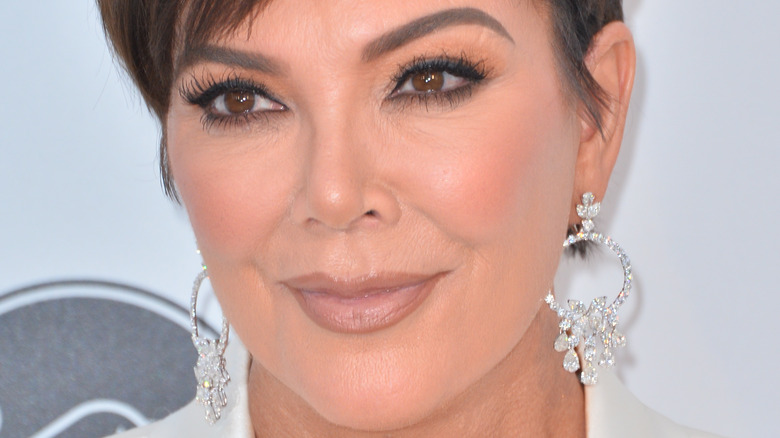 Shutterstock
Kris Jenner is a television personality, socialite, and family matriarch that most people either love or loathe. But before she became one of the biggest names in the celebrity world thanks to her family's highly-rated reality show, "Keeping Up With the Kardashians," her childhood was anything but glamorous. In fact, Kris does not like to talk about her life before she helped built her Kardashian empire.
Speaking to Interview Magazine in 2012, Kris admitted that she never dreamed that her life would turn out the way it did. She said, "Well, if you'd told me 10 years ago that I'd be doing a reality show, and there would be an episode where my ex-boyfriend from an affair I had 23 years ago appears on this show, then I'd have said that you were out of your freaking mind."
But before the glitz, the glamour, the multi-million contracts, and that "tape," Kris' rise to fame was not an easy one. For a family that's so open about their personal lives, Kris has a lot of skeletons in her closet. Read on to find out why!
Kris Jenner's life was chaotic long before becoming a Kardashian
Kris Jenner was not someone who was born with a silver spoon in her mouth. Even though she was born and raised in San Diego, some people describe her beginnings as "redneck roots." She was raised by her maternal grandmother after her alcoholic father left her family when she was just 7.
And, according to some people who grew up with Kris, she was not the kind of person who was interested in going to college and getting a good education. Instead, she was more interested in bagging a man with deep pockets. When she was 17, she began a relationship with pro golfer Cesar Sanudo, who was 10 years older than her. But the moment she met her future husband, Robert Kardashian, she dumped Sanudo on the spot. This, of course, was before she met her second husband, Bruce Jenner, with whom she allegedly cheated on Kardashian. According to Page Six, Jack Sprandin, a friend of Sanudo's, said, "[Kris] saw a far better financial opportunity with Kardashian than with Cesar."
But that's not the only thing that Jenner wants to hide about her childhood and teen years.
Kris Jenner doesn't want to keep up with her sister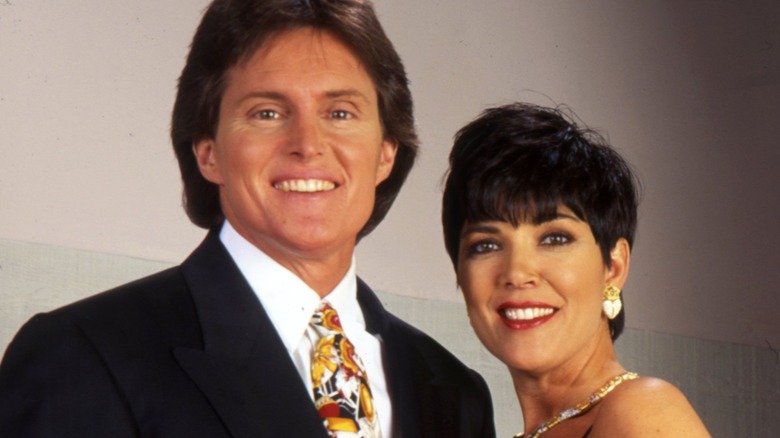 Donaldson Collection/Getty Images
Even though Kris Jenner takes pride in raising a family that, for the most part, gets along (or at least in front of the cameras), she has a rather strained relationship with her own sister, Karen Houghton. Even though Kris wrote in her 2011 autobiography that she and her sister were there for each other through "thick and thin" throughout their childhood (per The Sun), Houghton has a different version of what their relationship is like today.
Houghton told Closer that one of the reasons why she has a fractured relationship with Kris is because she believes her sister is obsessed with fame and fortune and thinks she's a "nutcase," too. She told the publication, "I can't get to her anymore. But I guess it's the money. She's a huge celebrity, and now she has changed. I'm not saying good or bad. But I've seen what it can do to Kris... ever since she moved to LA."
Kris has not really spoken about her sister or her past in recent years and, at this point, it's safe to say that she does not want to talk about it, either. That, or she might just prefer that everyone 'keep up' with her on the small screen instead.