Kris Jenner Admits Her Kids Are Better Parents Than Her In This One Way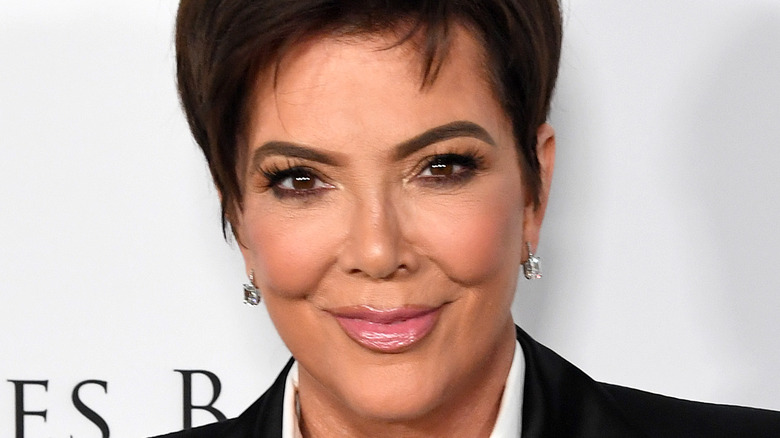 Kevin Winter/Getty Images
Reality star and entertainment mogul Kris Jenner is no stranger when it comes to parenting. With a total of six kids, all of whom she's currently professionally managing or did manage at one point or another, it's safe to say her plate is rather full. "I'm kind of on call 24/7, which happens constantly," Kris famously explained during an interview with Wall Street Journal's Kristina Oneill (via People). "I feel like a fireman because I'm always putting out fires all day every day, on some levels," Kris explained. "I think I'm good because they're my kids and I think I am qualified for so many different life reasons," she added.
Still the grandmother of 10 is willing to give credit where credit is due. During an appearance on the "At Home with Linda & Drew Scott" podcast, the "Keeping Up with the Kardashians" momager opened up about one area of parenthood that she feels her adult children are surpassing her at. But what area could that be? Keep reading to find out!
Kris Jenner admires her children's patience for parenthood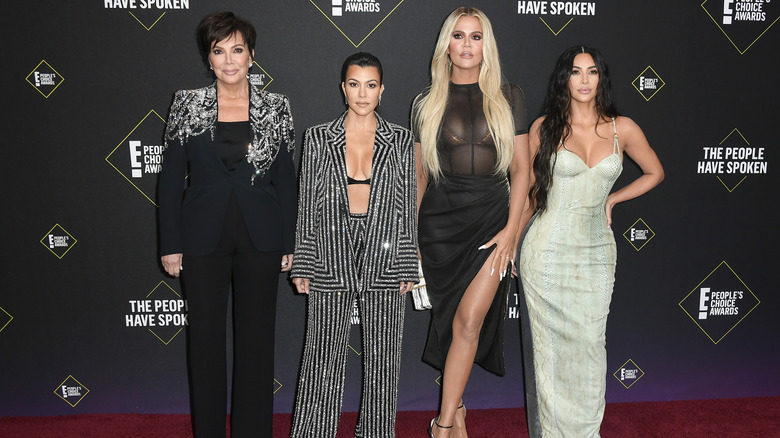 Frazer Harrison/Getty Images
According to Kris Jenner, her children possess a character trait she never had: patience.
During an episode of the "At Home with Linda & Drew Scott" podcast, Kris gushed about the amount of time her children put into rearing their children. "I look at all of them and I literally sit there while I'm at somebody's house, like Kourtney's house or Kim's house or whoever, Kylie, and I look and Rob and I look at them and I'm so proud of them because I think, they're such, they have more patience than I did. It's really remarkable," she confessed.
The famous grandmother even admitted to often re-thinking her own parenting style after being around her adult children. "I start to think 'Gosh, maybe I wasn't a great mom' because I was always you know ... not really business. It was just like they just have so much patience with their kids and I often wonder, 'Did I have that kind of patience? I just don't think so,'" she wondered out loud. 
It appears, however, that her children would disagree with that line of thinking. During an interview with Wall Street Journal, daughter Kim Kardashian recalled how Kris always made them get up bright and early at 7 a.m. — a trait that later served them well. "She was so strict with us on so many things but then so much fun. So she taught us so much of our work ethic. That was all her."