What Prince William's Job As An Air Ambulance Pilot Was Really Like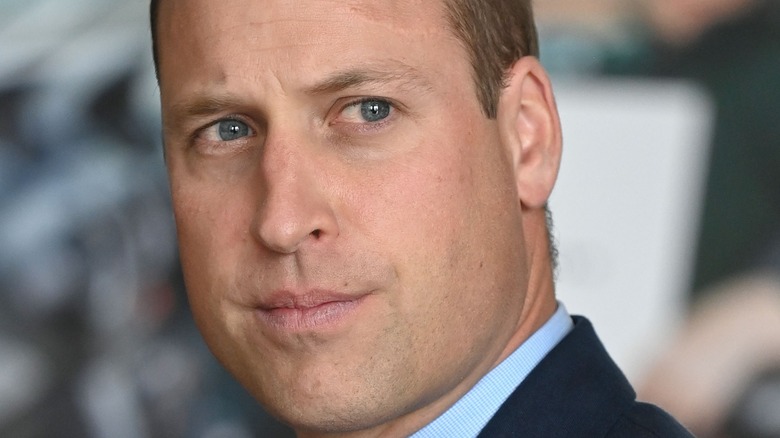 Wpa Pool/Getty Images
Since many people view members of the British royal family as living lives beyond the trials and tribulations of regular citizens, it's easy to forget those royals — even heirs to the throne — actually had regular jobs in their early lives, mostly in service to their country. Queen Elizabeth II, for example, was a car mechanic during World War II, and her son, King Charles III, served in the Royal Air Force in his 20s. As some dedicated fans may already recall, Charles' eldest son, William, the Prince of Wales and current heir to the throne, was an air ambulance pilot with the East Anglian Air Ambulance, a British charity, for two years when he was in his 30s. 
However, royal observers may still be wondering: What did William think of his job as an air ambulance pilot? Well, nearly five years after he left the position, Prince William recalled certain memories he had as a charity worker, and he did not mince words about his experience. 
Prince William experienced 'trauma' as an air ambulance pilot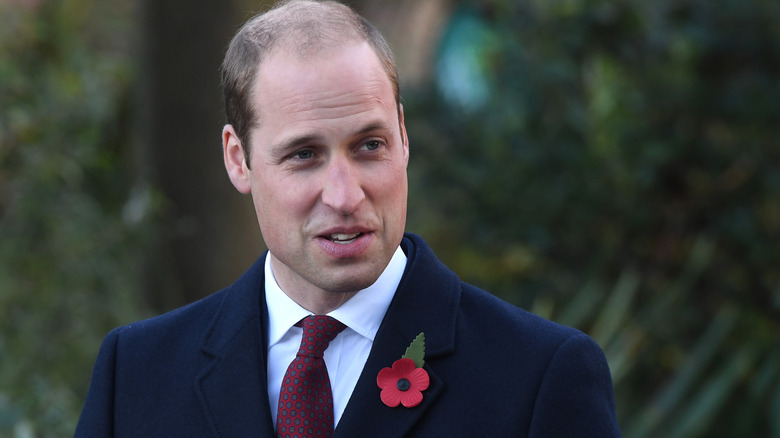 Stuart C. Wilson/Getty Images
In a December 2021 episode of the Apple TV+ podcast series, "Time to Walk," Prince William, Prince of Wales, spoke about his time as an air ambulance pilot, a job he had from 2015 to 2017. While saying it was "better than anything" at first, it soon began to take a toll on him, especially after a few difficult incidents (per People). 
In the podcast, the 40-year-old recalled a time when he had to help a young boy who had been hit by a car. "All we cared about at the time was fixing this boy," he said. "The parents are very hysterical, as you can imagine, screaming, wailing, not knowing what to do ... and that lives with you." The prince went on to say that, although the boy survived, the incident changed him forever. "I went home that night pretty upset but not noticeably," William recalled. "Inside, I felt something had changed. I felt a sort of, a real tension inside of me."
After some time had passed, the Prince of Wales said that what he had experienced on the job was taking such a toll on him, it was beginning to affect his mental health. "My personal life and everything was absolutely fine," he said. "But I kept looking at myself, going, 'Why am I feeling like this? Why do I feel so sad?'" He added, "And I started to realize that, actually, you're taking home people's trauma, people's sadness, and it's affecting you."
Prince William had to speak to professionals about his mental health while working as an air ambulance pilot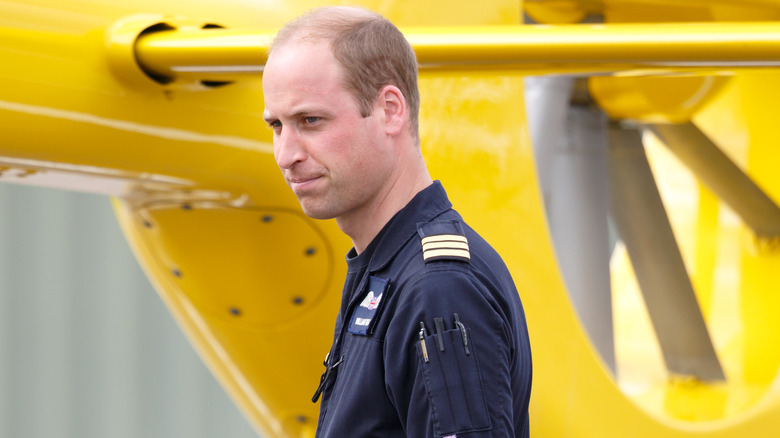 Max Mumby/indigo/Getty Images
While opening up about his two years as an air ambulance pilot on "Time to Walk," Prince William added that he spoke to professionals about the toll it was taking on his mental health, and even met the family of the boy whose accident had affected him so deeply. "I was lucky enough that I had someone to talk to at work in the Air Ambulance because mental health where I was working was very important," he said on the podcast. "Talking about those jobs definitely helped, sharing them with the team, and ultimately, in one case, meeting the family and the patient involved who made a recovery, albeit not a full recovery, but made a recovery."
Of course, Prince William (and, notably, his brother, Prince Harry, Duke of Sussex,) have opened up about the importance of mental health, with the Prince of Wales stating in May 2022 that western society should focus more on tackling the issue of suicide. In the end, it makes sense as to why William left after only two years. Although it was reported at the time that he left largely to assume full-time royal duties on behalf of his grandmother, Queen Elizabeth II, in retrospect it appears to have been lucky timing for the prince, who learned how impactful mental health can be on the job. 
If you or someone you know needs help with mental health, please contact the Crisis Text Line by texting HOME to 741741, call the National Alliance on Mental Illness helpline at 1-800-950-NAMI (6264), or visit the National Institute of Mental Health website.