What We Know About Yolanda Hadid's Time As A Model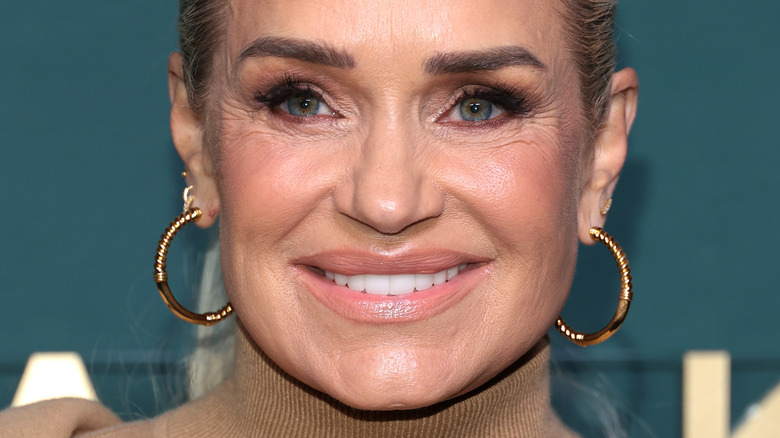 Dimitrios Kambouris/Getty Images
Yolanda Hadid is a former model, a cast member of "The Real Housewives of Beverly Hills," and mother to a brood of supermodel children. She has not one, but three stunning kids: Gigi, Bella, and Anwar Hadid. No offense to Anwar, but her daughters are two of the most famous models in the world. While they're obviously a super successful crew, Yolanda has faced scrutiny over some of the ways in which she has raised her kids.
There was one moment on "Real Housewives" years ago where Yolanda told Gigi to eat a few almonds and many took the comment as support for disordered eating. Yolanda has since defended herself and sounds unfazed by the pushback she's received over some of her parenting decisions. "This is taken so far out [of context]," she told People. "This was a small little clip from 'Housewives.' Gigi was calling because she wasn't feeling good and I apparently said, half asleep, 'Have two almonds.' I don't even remember why two or what." Partly because of this pushback — and her own personal reasons — Yolanda often opens up about wanting space from social media. It's not her cup of tea. Not only that, but her years as a model were completely different than the landscape her daughters face today, and she's talked about what a disparate world that was.
Yolanda Hadid had never seen a fashion magazine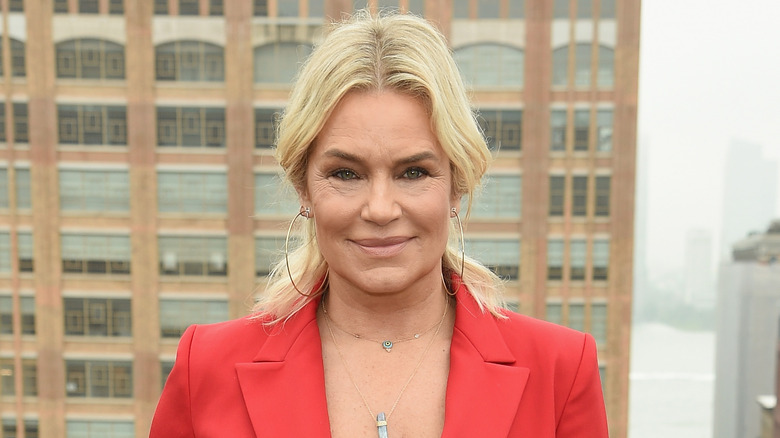 Dimitrios Kambouris/Getty Images
Yolanda Hadid did not aspire to be a model when she was younger. Things kicked into gear when she was only 16 because she needed money to support her mother and brother. Hadid told Larry King that she was 7 when her father died in a car accident and the trauma changed her forever. "I remember sitting at the church in my little town and looking to the side and seeing my mom and my brother, my family all in tears," she told King. "In that moment, I made the choice, like, 'okay, I'm the one that has to be tough and strong to take care of all of them."
She did, indeed! Hadid's hometown, Papendrecht in Holland, was so small that she had never seen a fashion magazine before she began working as a model, she told W Magazine. "I was not educated at all, and I was kind of thrown into [modeling] by accident — or maybe because it was my destiny, but at the time it felt like an accident," she said. However, Hadid said that her mother gave her a wonderful work ethic that proved useful in climbing the ladder as a model, and it worked. According to Vogue, she blew up in the 80s and 90s.
Yolanda Hadid was discovered doing a favor for a friend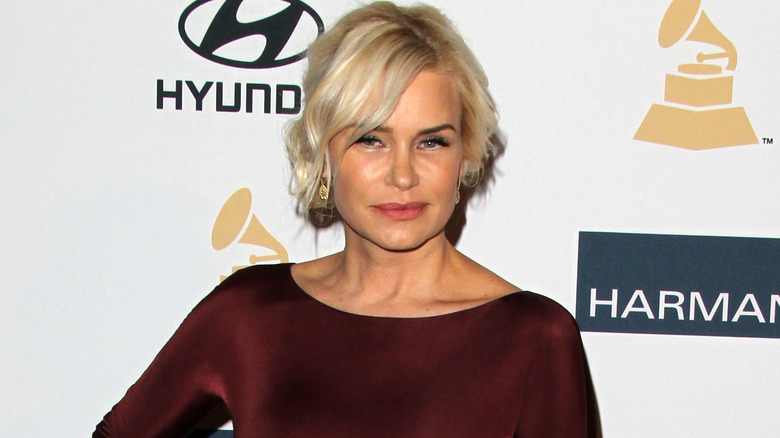 Kathy Hutchins/Shutterstock
Yolanda Hadid was discovered because she did a favor for a friend who was a hairdresser. The friend was putting on a hair show in Amsterdam and the model she was going to work with was sick. Since Hadid had long, blonde hair, her friend asked if Hadid would do it; at first, Hadid declined, she told Larry King, but later agreed.
Hadid said that while she was walking in the hair show, a famous Dutch fashion designer saw her and asked if she'd walk in his show, too. Hadid admitted that she was baffled by the request. "I've never walked in heels, I've never worn makeup," she told King about that time in her life. The designer suggested that Hadid simply watch what the other models did; she mimicked them and things took off.
But Hadid admitted that life is different today for models, thanks to social media. The exposure is something that she never had as a young model. "You know, when I wanted to break into markets at 16 or 17 years old, I had to live in places like Tokyo, New York, and Paris for three or four months at a time, and I'd go with my portfolio and do 10 or 12 go-sees a day," she told W Magazine. She called social media an "amazing tool," but was skeptical, too, of the impact it might have on young people.