Christian Bale's Daughter Didn't Approve Of This Scene With Taylor Swift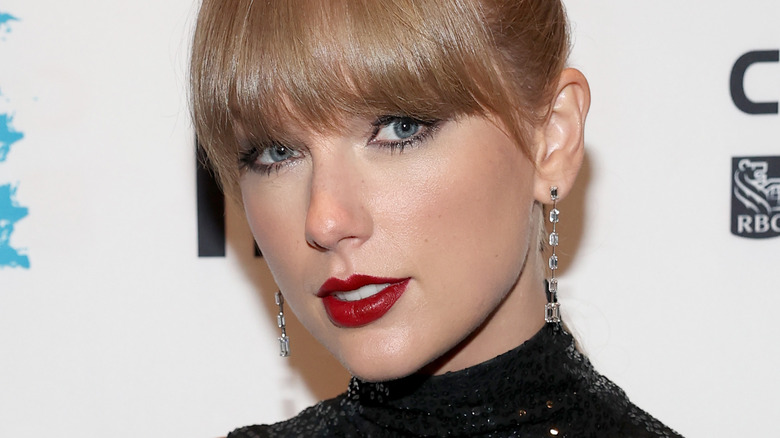 Terry Wyatt/Getty Images
While we may know Taylor Swift for her stellar vocals and record-breaking albums, right now, the singer-songwriter is working to make a new name for herself in Hollywood as an actor.
In Swift's latest movie, "Amsterdam," which debuted in theaters in October, Swift plays a woman named Elizabeth Meekins. The film, which is set in the 1930s, follows Meekins after her father's death, per USA Today. During the movie, it turns out that Christian Bale, Margot Robbie and John David Washington's characters all saw Meekins' father die. Then, they become the suspects in his death, per GQ. From there, the movie follows twists and turns, as they work to protect one another until the end.
While Swift doesn't play the biggest role in the star-studded movie — which also features Anya Taylor-Joy and Chris Rock. among others — that hasn't stop her from shining through the screen with her acting and singing abilities. Now following the release of the movie, Bale, who plays one of the main characters, is revealing why his daughter didn't approve of his work when alongside Swift. 
Christian Bale's daughter couldn't believe he sang with Taylor Swift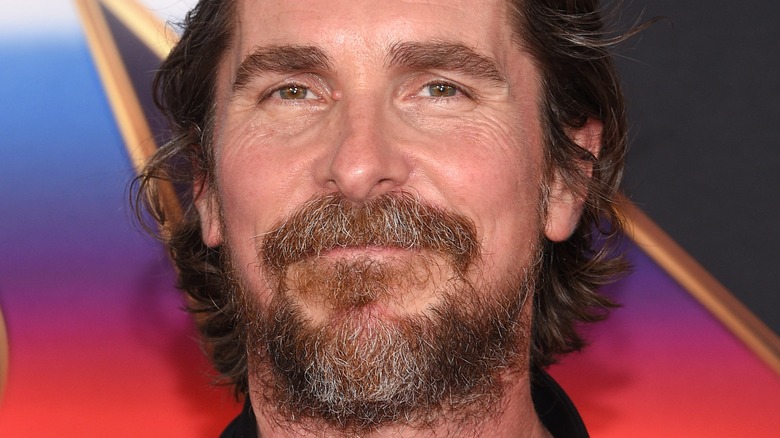 DFree/Shutterstock
When you work with Taylor Swift, you have to bring your A-game. But according to Christian Bale's daughter, Bale brought the exact opposite of that when working with Swift on the movie "Amsterdam."
During the movie, Bale and John David Washington were set to sing alongside Swift during a scene in the movie. Leading up to the filming, Bale told The Hollywood Reporter he and Washington had been practicing their vocals. While Bale's acting abilities come naturally, his singing does not. "There were moments where I would forget the lyrics. So I'd look at [Washington], he'd look at me and then he'd forget, too," Bale said. After finally remembering the lyrics, the two hit another bump in the road when they couldn't match their pitch. That's when director David O. Russell, pointed out the fact the two were standing right next to Swift. "It was like we had been drowning out an angel's voice all day long with our cacophony and our rough, terrible voices," Bale said. 
When Bale told his daughter what happened, she couldn't believe he sang like that next to Swift, "She was like 'Wait, what? Why would you be doing that?'" But to Bale, there were no hard feelings — in fact, he felt the same way his daughter did. "It's really something when you have someone with as beautiful a voice as hers, singing right next to you," he said.
Taylor Swift sees a future in acting and directing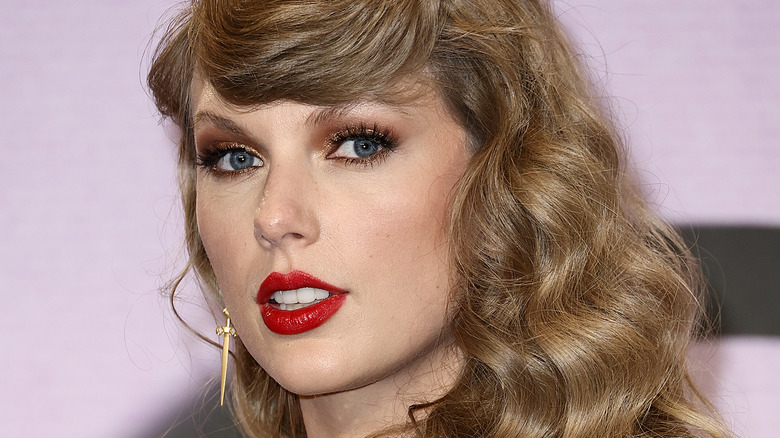 Frazer Harrison/Getty Images
While Taylor Swift's singing career is one filled with accolades and accomplishments, her acting career isn't there yet — but that's only because Swift is just getting started. 
"Amsterdam" isn't Swift's first foray into film, though. In 2019, the "Cardigan" singer starred in Tom Hooper's "Cats" adaptation, though the film was not well-received, per Vanity Fair. Now, as Swift dips her toes back into acting, the star is also planning to work behind the scenes. But working behind the camera comes as no surprise, as Swift said she always visualizes her albums when creating them.
"When I would write a song, I would immediately start thinking of how I want to present this on stage. If I made a music video for this, what would it look like," Swift said, per Deadline. It's an idea that led her to create a short film for her 10-minute version of "All Too Well," and led her to get into acting. And now, it's leading her to take on even bigger roles — including roles we know her fans, like Christian Bale's daughter, will love. "I think that I'm at a place now where the next baby step is not a baby step," Swift said. "It would be committing to making a film and I would love for the right opportunity to arise because I absolutely adore telling stories this way."