Nick Cannon Shares Scary Health Update With Fans Following Sell-Out MSG Show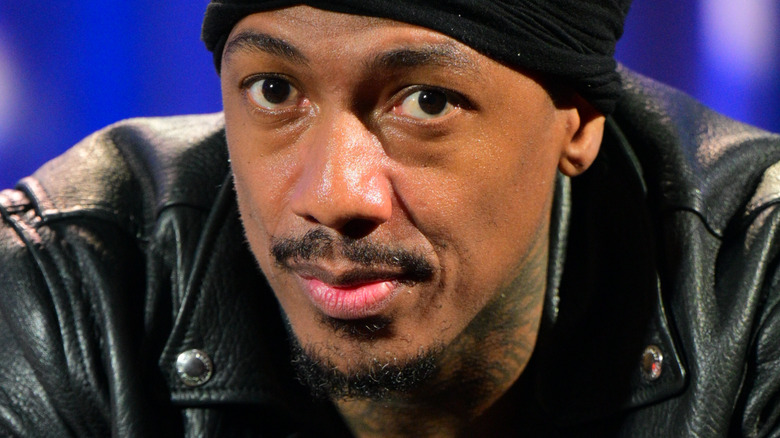 Prince Williams/Getty Images
Following a sold-out show in Madison Square Garden, Nick Cannon quickly found himself in the hospital.
While the news came as a shock to fans who had seen the star healthily performing only hours before, it's not a surprise for Cannon. Cannon has struggled with his health for the past 10 years as he has Lupus, per People. The star has been open about his health struggles since his diagnosis, as he wants to show fans that health should always come first. When Cannon revealed his Lupus diagnosis, he explained he had been suffering from swelling, had been having trouble breathing, and experienced severe aches on the right side of his body, per Today. That's when doctors revealed to Cannon he had Lupus and that his kidneys were failing.
Since the diagnosis, Cannon says he reevaluated his life and has worked to always put his health first. "Throughout this journey, I had to change everything about the way I live my life and it wasn't easy," Cannon said. But lately, Cannon revealed he hasn't been doing that as he recently found himself back in the hospital. Sharing a post to Instagram, Cannon opened up to fans about his latest diagnosis and why he is working to put his health first once again.
Nick Cannon was hospitalized for having pneumonia
Following his performance at Madison Square Garden, Nick Cannon found himself in the hospital after being diagnosed with pneumonia.
The "Wild 'n Out" star took to Instagram to announce the news but said it's "nothing [he] can't handle." "Don't trip though, I don't need any well wishes or prayers," the star wrote. "Just some solid rest and I will be back on the journey to becoming stronger than ever ... It's just pneumonia." In the caption, Cannon added the hashtag #LupusWarrior and made sure to explain to fans why taking care of yourself and your health is the most important thing you can do. "I guess I'm not Superman ... I promised myself I would never be back at this place again ... but this is a great lesson to take care of YOU or YOU won't be able to take care of everyone else."
While Cannon wrote that he didn't need any prayers, it didn't take long before fellow celebrities began sending him wishes for a speedy recovery anyway. Taking to the comments of Cannon's post, Eman Hudson said, "You are one of the most hardworking man on this earth. You deserve your rest ... Get well brother!!! You got this!" Echoing a similar sentiment, Zoie Fenty said, "You're a fighter. You got this. No weak prayers allowed. You'll be fine. Love you Nick." A$AP Rocky also chimed in, stating, "Sending love, recover soon brother."