Terry Crews' Sexual Assault Case Rejected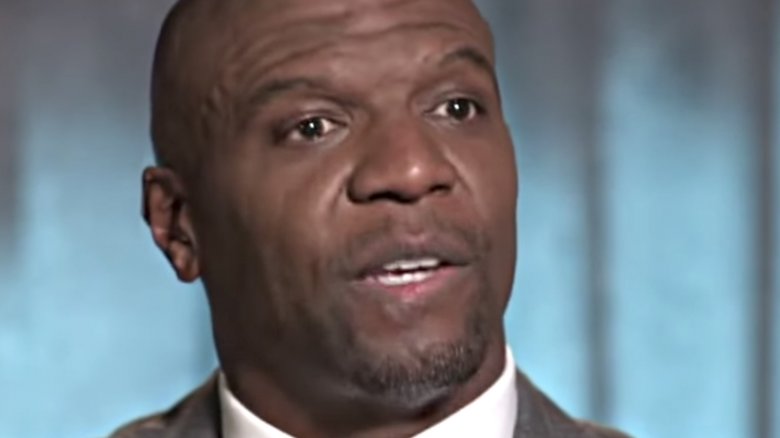 YouTube
The Brooklyn Nine-Nine star's case against his alleged assaulter might be over.
E! News reports that Terry Crews' criminal complaint, in which he accused William Morris Endeavor agent Adam Venit of sexual assault, has been rejected by both the Los Angeles City Attorney and the Los Angeles County District Attorney. Apparently, the D.A. found that the assault described by Crews was not a felony. One court document explained, "Given that the suspect did not make contact with the victim's skin when he grabbed the victim's genitals and there is no restraint involved, a felony filing is declined."
The city attorney, on the other hand, rejected the case because it exceeded the statute of limitations, as the statute for a misdemeanor is one year and the alleged assault occurred in February 2016.
Still, according to TMZ, Crews has an ongoing civil lawsuit against Venit.
As Nicki Swift previously reported, Crews took to Twitter in October 2017, shortly after the Harvey Weinstein scandal erupted, and revealed that he'd been sexually assaulted. "This whole thing with Harvey Weinstein is giving me PTSD. Why? Because this kind of thing happened to ME," Crews stated, adding, "My wife n I were at a Hollywood function last year n a high level Hollywood executive came over 2 me and groped my privates." He noted that he hadn't said much about it before because he didn't want to be "ostracized" from Hollywood, as his attacker had power in the entertainment industry.
While he hadn't named Venit at the time, he later revealed the name of his alleged assaulter when he filed a police report against him with the LAPD. He later filed a lawsuit against Venit, as well.
As a result of Crews' allegations, Venit was suspended from WME for 30 days as the company conducted an internal investigation. Venit returned to work at the talent agency in November 2017 (via Deadline).