Terry Crews Sues WME Agent Adam Venit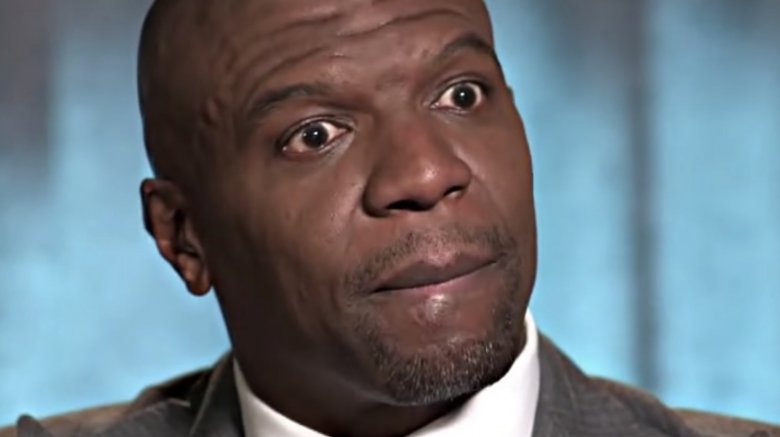 The Everybody Hates Chris star is taking legal action.
TMZ reports that Terry Crews has filed a lawsuit against William Morris Endeavor agent Adam Venit, whom the actor has accused of sexual assault. Describing Venit's alleged behavior at a Hollywood party in docs, Crews said the man had looked at him "like a rabid dog, sticking his tongue in and out of his mouth provocatively."
According to the gossip rag, Crews also noted that after Venit allegedly grabbed his genitals, the actor pushed him away and told Venit's client Adam Sandler, "Adam, come get your boy!  He's grabbing my nuts."
Crews stated that Sandler later called him to ask if he was okay and "expressed shock at Venit's behavior," TMZ reports. The day after the alleged incident, Crews said he called his agent, who works at WME with Venit, to inform him of what had happened. Hours later, Venit apologized to Crews, reportedly claiming that he just hadn't been himself that night. WME chairman Ari Emanuel also allegedly reached out to Crews, apologizing for what had transpired.
As Nicki Swift previously reported, Crews, 49, came forward about the alleged assault in October 2017, joining the #metoo movement following the Harvey Weinstein scandal. "My wife n I were at a Hollywood function last year n a high level Hollywood executive came over 2 me and groped my privates," Crews tweeted. "Jumping back I said What are you doing?! My wife saw everything n we looked at him like he was crazy. He just grinned like a jerk."
While he didn't originally identify his alleged assaulter, Crews later named Venit. A month after he opened up about his alleged sexual assault, Crews filed a report with the Los Angeles Police Department. When asked why he did so, Crews replied, "Because people have to be held accountable."
In an interview with Good Morning America, Crews told co-host Michael Strahan of the alleged incident, "I have never felt more emasculated, more objectified. I was horrified."
Following Crews' public accusation, Venit was suspended without pay from WME for just one month. He later returned to the agency, though he did not resume his previous role as head of the motion picture department.
While we wait for more details about Crews' lawsuit, read up on all the men who've been accused of sexual harassment since the Weinstein scandal.