Terry Crews Reacts To Alleged Assaulter's Return To Hollywood Agency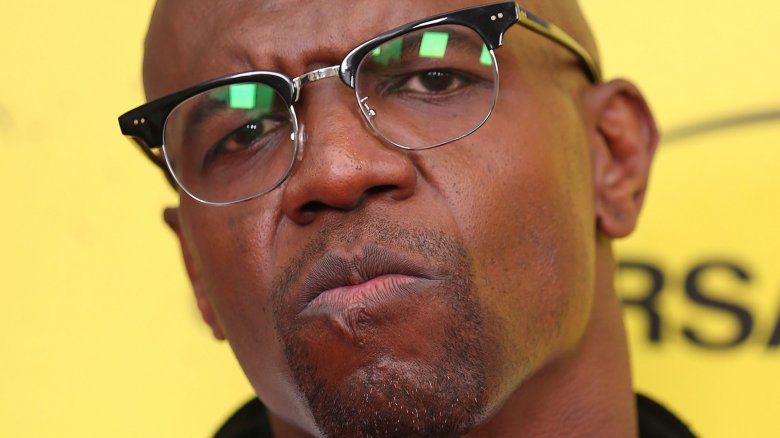 Getty Images
The Brooklyn Nine-Nine star is speaking out.
On Monday, Nov. 27, 2017, Terry Crews reacted to news that Adam Venit had returned to work at William Morris Endeavor. "SOMEONE GOT A PASS," he tweeted, along with an article about the end of Venit's suspension from the talent agency.
The article, published by The Hollywood Reporter, confirmed that Venit had continued working at WME after a one-month unpaid suspension following Crews' claims that Venit had grabbed his genitals at a party over a year earlier. However, Venit, who represents stars like Steve Martin, Sylvester Stallone, and Adam Sandler, will not be resuming his position as head of the motion picture department, as he has been demoted.
As Nicki Swift previously reported, Crews, 49, alleged that Venit had sexually assaulted him at a Hollywood party in February 2016, though he didn't initially reveal Venit's identity. He later detailed the alleged incident in an interview with Michael Strahan on Good Morning America. "I'm looking at him and he's basically staring at me and he's sticking his tongue. Just overtly sexual kind of tongue moves," Crews recounted. "And he keeps coming over to me. I stick my hand out and he literally takes his hand and puts it, squeezes my genitals."
Crews added, "I have never felt more emasculated, more objectified. I was horrified."
In November 2017, Crews filed a report with the Los Angeles Police Department and announced that he will be filing a lawsuit against Venit. When asked why he was pursuing legal action, Crews replied, "Because people have to be held accountable."
While we wait to learn more about Crews' lawsuit against Venit, read up on all of the men who've been called out since movie producer Harvey Weinstein.