Why Todd And Julie Chrisley Have Custody Of Their Granddaughter Chloe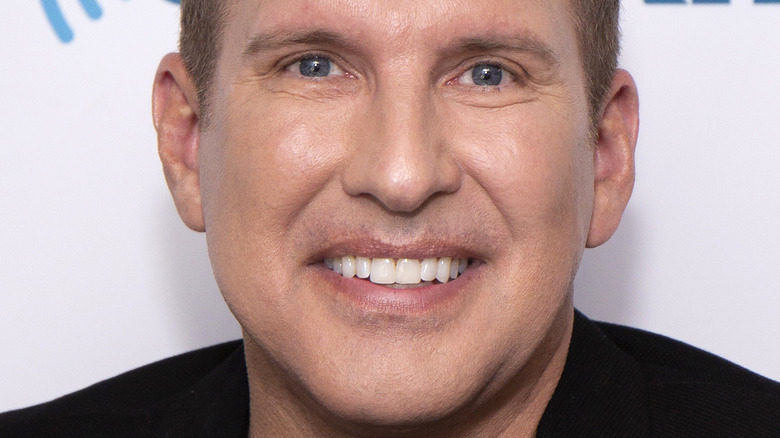 Santiago Felipe/Getty Images
Things are up in the air in the Chrisley household right now. After a years-long legal battle, reality TV patriarch Todd Chrisley was convicted of bank fraud and tax evasion in November 2022. Todd was sentenced to 12 years in prison with 16 months probation, per Los Angeles Times. His wife, Julie Chrisley, received a seven-year sentence and an additional 16 months of probation.
"Everyone knows that we're living through a nightmare," Julie said on an episode of their podcast, "Chrisley Confessions," which was recorded before their November sentencing. Still, Julie and Todd have found a bright side in the darkness. "I'm grateful that our relationship has grown instead of falling apart," Julie added. "When people go through traumatic events, a lot of times they don't make it. A lot of times the relationship falls apart because everything is stressful." While the Chrisleys have found a silver lining, their life – and that of their family – has been irrevocably altered by their crimes.
As soon as the couple was convicted, USA Network pulled the plug on the production of their shows, "Chrisley Knows Best" and "Growing Up Chrisley." This left the couple's adult children without an immediate income. Perhaps the family member most affected by the conviction is their granddaughter, Chloe, of whom they have custody.
Todd and Julie stepped up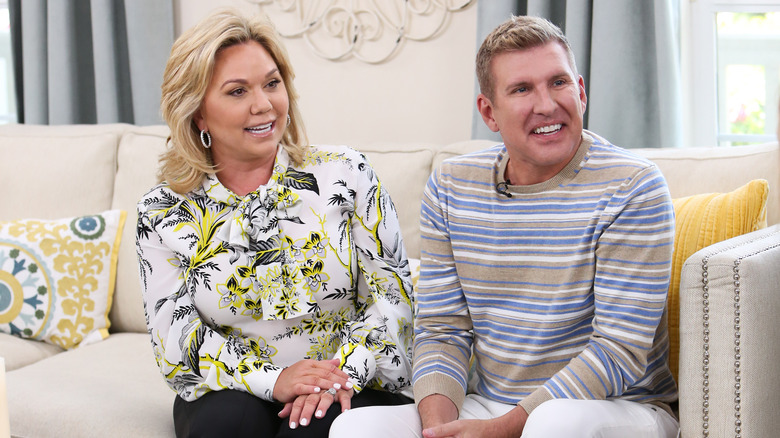 Paul Archuleta/Getty Images
Todd Chrisley and his wife Julie Chrisley stepped up to the plate and took custody of their granddaughter, Chloe, when it became clear that Todd's son, Kyle couldn't manage the responsibility. "Kyle is bipolar and normally, people that are bipolar, they seek out a way to self-medicate, which is what Kyle has done since he's been young," Chrisley told E! News of why he and Julie obtained custody of their granddaughter. "I want what's best for him," he added.
While Todd and Julie may have been doing what they thought was best by looking after Chloe, Kyle has a different opinion. Kyle has long maintained that his father only wanted to take custody of Chloe because it would make him look relatable on the show. "My dad showed no interest in Chloe at all until the show and until it was pointed out that having a mixed race child and getting her and all that would be good for his demographic," Kyle lamented during a 2014 interview with The Daily Mail. "He didn't want to see her before then. He said he wanted nothing to do with her."
Though Kyle has fought the arrangement for years, Julie and Todd have long maintained it. Thanks to his legal troubles, including a 2019 drug arrest, it seemed unlikely that anything in the case would change, per Life & Style. It wasn't until their 2022 bank fraud convictions that Chloe's custody was once again up for debate.
Chloe's custody is up for debate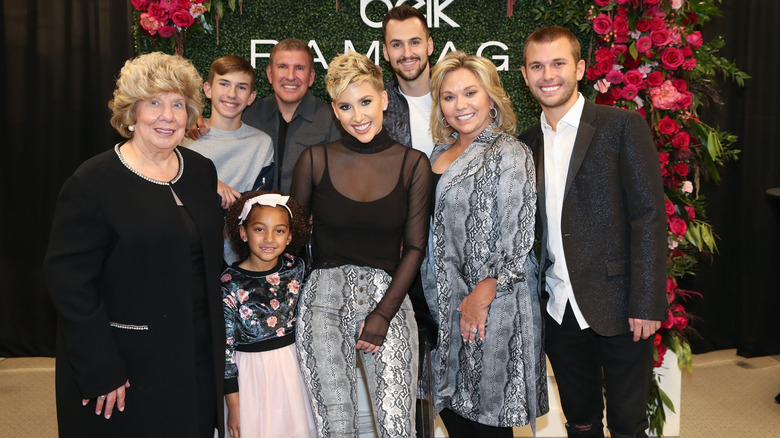 Terry Wyatt/Getty Images
In the wake of Todd and Julie Chrisley's tax fraud sentencing, their granddaughter Chloe's custody will be transferred to someone else. Rather than reverting back to her father, Kyle, Chloe's aunt, Savannah Chrisley, will take custody of the little girl.
"I know that the short term is going to be really difficult and I may come home without both of my parents." Savannah said in an episode of her podcast, "Unlocked" which dropped just before her parents' sentencing. The reality star also revealed that depending on what the judge decided, she was prepared to take full custody of both Chloe and her 16-year-old brother Grayson. "I think there's a level of guilt too for myself, knowing that Chloe and Grayson aren't going to have that same feeling of, 'Are Mom and Dad going to be home tonight?'" she continued. "And I think that's the hardest part, is me trying to navigate how to teach two children who aren't fully developed yet, that. And how to navigate the circumstances. That's a really difficult thing."
The adjustment will undoubtedly be difficult for everyone, but in the end, the Chrisleys want what's best for the kids, per Us Weekly. "Chloe is our family, and we are glad that the world gets to see such a beautiful child grow, explore and come into herself so brilliantly through love and respect," Todd said in a 2016 statement.