Julie Chrisley Dodged Responsibility For Crimes Ahead Of Prison Sentence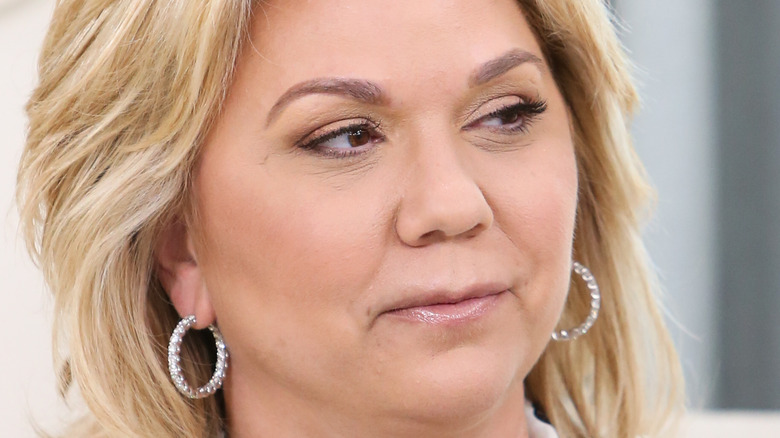 Paul Archuleta/Getty Images
Julie Chrisley and her husband, Todd Chrisley, first made names for themselves on their family's hit reality show, "Chrisley Knows Best." However, they have made headlines for not-so-great reasons in recent years. The couple's legal woes began in 2019 when they were indicted for tax evasion charges, which included a laundry list of things like conspiracy, bank fraud, and even wire fraud, just to name a few, per TMZ. According to Entertainment Tonight, the couple pleaded "not guilty" to the charges, and the legal battle continued over the next few years.
In June 2022, a federal jury found the "Chrisley Knows Best" stars guilty of several charges brought against them, including conspiracy to defraud the United States, per People. It wasn't until November that the famous pair learned their fate, and it wasn't as they had hoped. CNN reported that Judge Eleanor L. Ross sentenced Todd and Julie to different prison stints, with Todd getting dealt the more significant blow with a 12-year sentence and three years of supervised release after his stay in jail. Ross sentenced Julie to seven years behind bars and another three years of supervised release. Alex Little, an attorney for the Chrisleys, released a statement in the aftermath. "Yesterday was a difficult day for the Chrisley family," he told press. "But Todd and Julie are people of faith, and that faith gives them strength as they appeal their convictions."
But before she found out her fate, Julie spoke with her daughter Savannah Chrisley about the ordeal.
Julie Chrisley maintained her innocence ahead of seven year prison sentence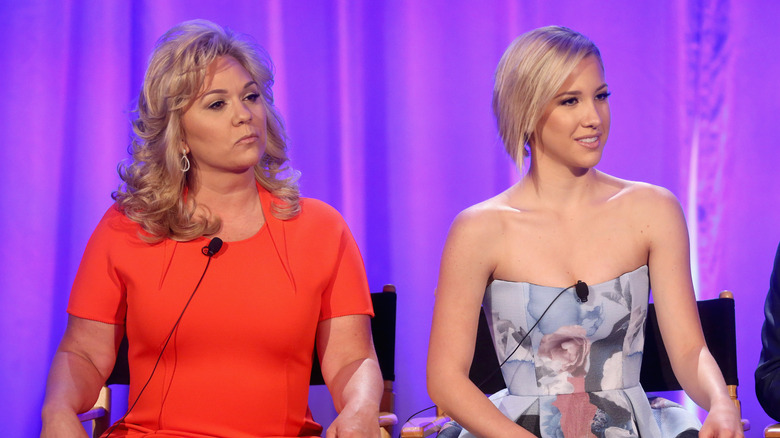 Frederick M. Brown/Getty Images
Julie Chrisley got candid with her daughter Savannah Chrisley ahead of her seven year prison sentence. Since the famous family lives their life in front of the camera, they are no strangers to talking about their personal struggles on camera or on the mic. Before finding out that she would be headed to jail, Julie spoke with Savannah on her "Unlocked" podcast, which made it seem like she was innocent in the whole tax evasion scandal.
"I think about the situation that we're dealing with right now, and I'm thinking about I've never gone out here and hurt a soul," Julie told Savannah, adding that she's "never gone out here and intentionally tried to do anything that I wasn't supposed to do." While Julie said that she found comfort in God during such a difficult time, she also maintained her innocence, telling Savannah, "I know what I've done. More important, I know what I haven't done."
Julie has not posted on social media after receiving her sentence, but a source close to her tells Us Weekly that she's "distraught" over the whole thing. "She didn't think she'd have to serve time and that she would be able to serve time from home," the insider shared. Initially, Julie had requested that she be able to serve some of her sentences inside of her own home so she could take care of her 10-year-old granddaughter, Chloe Chrisley, but the judge denied that request.