The Tragic Death Of Sesame Street Actor Bob McGrath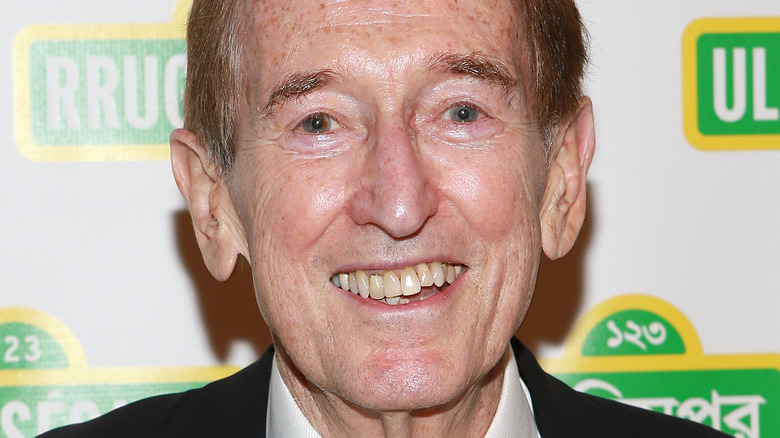 Robin Marchant/Getty Images
"Sesame Street" has become so much more than just a TV show. The 1969 program for children has generated an entire ecosystem of its own. If you don't believe us, look no further than DoorDash's "Sesame Street" themed commercial for the 2021 Super Bowl. While we'd recognize Big Bird from a mile away at this point, "Sesame Street" getting involved in commercials and advertisements had many feeling like the beloved childhood TV show sold out. The commercial did, however, give us a chance to see more of "Hamilton" star Daveed Diggs, so that was a redeeming feature.
Since the show has been around for so long, many iconic faces from "Sesame Street" have since died, and now that list includes Bob McGrath, famous for his catchy moments in "Sing Along With Bob" and one of the original cast members of the show, The New York Times noted. McGrath died at the age of 90 on December 4 surrounded by family. His daughter, Cathlin McGrath, told the outlet that the family had decorated his room for the holidays and sang with him before his death. She said, "We just knew that he wanted to go the way he lived."
Bob McGrath was 'very happy to stay home' with his wife and children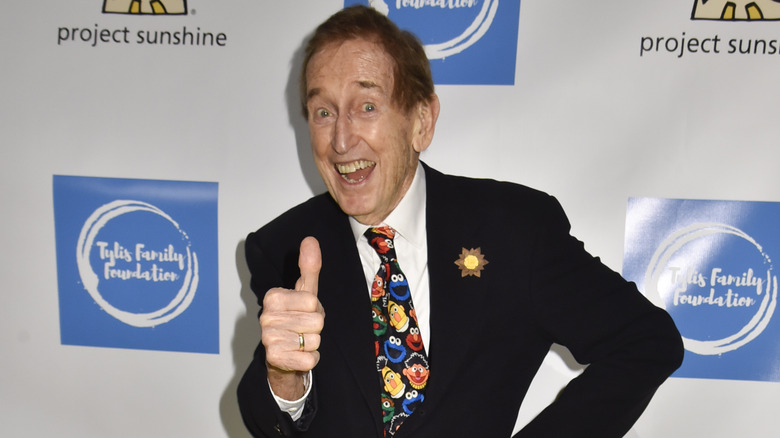 Kris Connor/Getty Images
Bob McGrath died at home in New Jersey. His daughter, Cathlin McGrath, told The New York Times that McGrath was experiencing complications after suffering a stroke. McGrath was such a staple of "Sesame Street" that Sesame Workshop dedicated a five-part tribute to the famous voice of "People In Your Neighborhood" on Twitter.
Sesame Workshop noted that McGrath had been with the TV show for more than 50 years. "A founding cast member, Bob embodied the melodies of Sesame Street like no one else, and his performances brought joy and wonder to generations of children around the world," the tweets read, adding that McGrath was a beloved worldwide performer. McGrath was a part of an impressive 47 seasons of "Sesame Street," CNN noted, and stopped filming in 2017 but never completely separated from the show. He was often spotted at "Sesame Street" themed events long after retirement. In fact, there was some controversy around his end with "Sesame Street." As the Times noted, HBO didn't renew his contract when they took over the TV series in 2016, along with other fixtures like Emilio Delgado and Roscoe Orman. 
But McGrath took the change in stride. At a ComicCon in Florida that year, he said, "I'm really very happy to stay home with my wife and children a little bit more. I'd be so greedy if I wanted five minutes more."