Amber Heard Officially Makes Her Move To Appeal Johnny Depp Verdict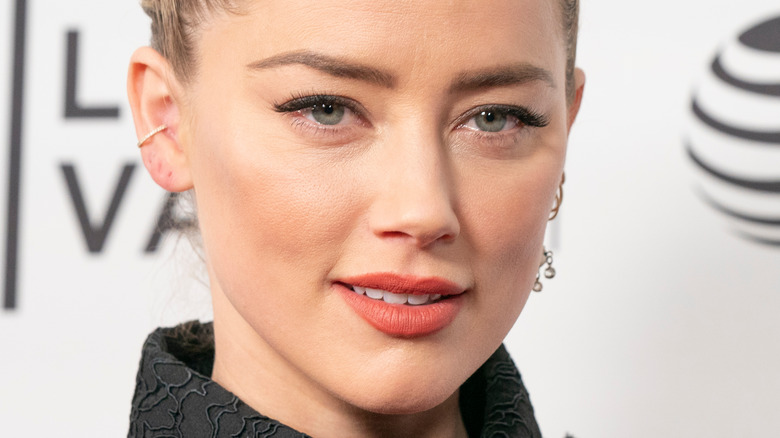 lev radin/Shutterstock
The trial between former spouses Amber Heard and Johnny Depp proved to be one of the most-followed trials in recent memory. Fans watched the two face off in the televised trial in a Virginia courtroom. As most people know by now, Depp sued Heard for defamation after she penned an op-ed for The Washington Post where she alleged that Depp (though she never mentioned his name in the piece) abused her during their relationship. In turn, Heard counter-sued Depp.
On June 1, a jury sided with Depp on most counts. Per CNN, the jury awarded the "Pirates of the Caribbean" star $10 million in compensatory damages (Depp initially asked for $50 million), and $5 million in punitive damages. While Heard countersued Depp for $100 million, the jury ended up awarding her with $2 million in compensatory damages. Following the verdict, Heard shared a lengthy statement on her Instagram account (which, as of this writing, is also her last Instagram post) to express her feelings about the outcome of the trial. "The disappointment I feel today is beyond words. I'm heartbroken that the mountain of evidence still was not enough to stand up to the disproportionate power, influence, and sway of my ex-husband," she wrote in the lengthy post. 
A few months later, Entertainment Weekly shared that Heard hired a new team to help her file an appeal. Now, the details of the appeal are finally clear. 
Could a new trial be in Amber Heard's future?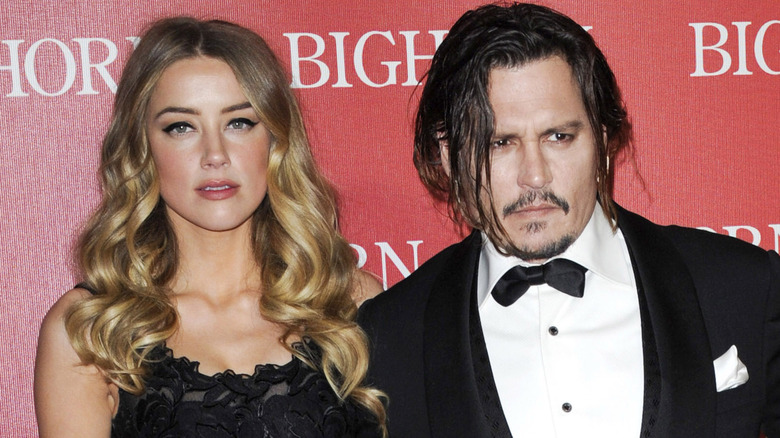 Tinseltown/Shutterstock
Amber Heard seemingly has her sights set on a new trial. According to Deadline, the "Aquaman" actor and her new legal team are taking actions to either get granted a new trial or reverse the outcome of the previous trial, which sided in favor of Depp. Heard's new lawyers, Jay Ward Brown and David L. Axelrod, filed the papers in Virginia on November 23, making some bombshell claims. "The trial court erroneously refused to dismiss this action on the ground of forum non conveniens, based on its mistaken conclusion that Depp's claims arose in Virginia because the Washington Post's servers are located here," the documents read (via Deadline).
The team continued, stating, that "the trial court also erred in overruling Heard's demurrer, in which she argued that the challenged statements are non-actionable expressions of opinion and are not reasonably capable of conveying the alleged defamatory implication." The lawyers also argued that other women may now be afraid to come forward in situations of "abuse involving powerful men." Heard's team alleged that the judge did not allow all pertinent information to be revealed in the trial by "excluding highly probative evidence," and also claimed that the trial should have not happened in the first place. 
Heard has reportedly been planning this move for a while. According to Reuters, the day after the trial, Heard and her then-legal team had plans to appeal the ruling.