Khloe Kardashian Seemingly Shades Tristan Thompson One Year After His Paternity Scandal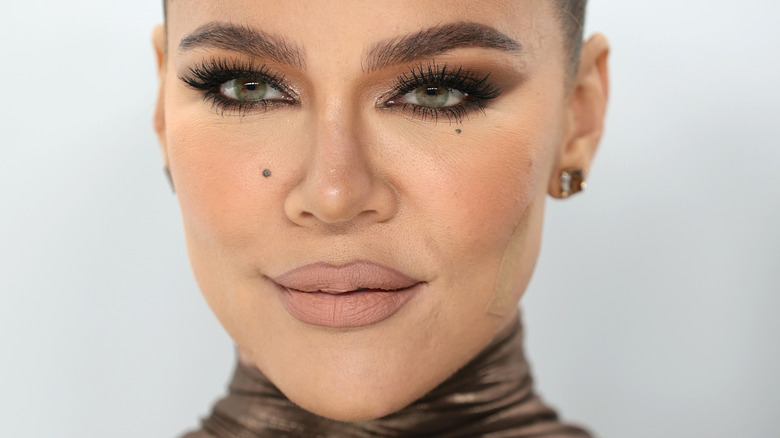 Dimitrios Kambouris/Getty Images
Khloe Kardashian has experienced no shortage of drama with ex Tristan Thompson. The former couple started dating in 2016, but their romance quickly went downhill and spiraled into chaos. During Kardashian's pregnancy with her daughter True, who was born in April 2018, rumors circulated that Thompson was unfaithful, per People. Then in 2019, the pair broke up after TMZ reported that Thompson had allegedly cheated on her with Kylie Jenner's ex-bestie, Jordyn Woods. In summer 2020, Thompson and Kardashian surprised fans by giving their relationship another shot.
However, it didn't take long for the drama to escalate even further. In 2021, the two broke up after it was revealed that Thompson had a child with model Maralee Nichols. To complicate the situation, Kardashian was having a second child with him through a surrogate. In January, Thompson apologized on Instagram (via People). He wrote, "Khloé, you don't deserve this. You don't deserve the heartache and humiliation I have caused you."
A year after Thompson's paternity scandal, Kardashian has seemingly thrown a subtle dig at the NBA star.
Khloe Kardashian shared a quote about relationships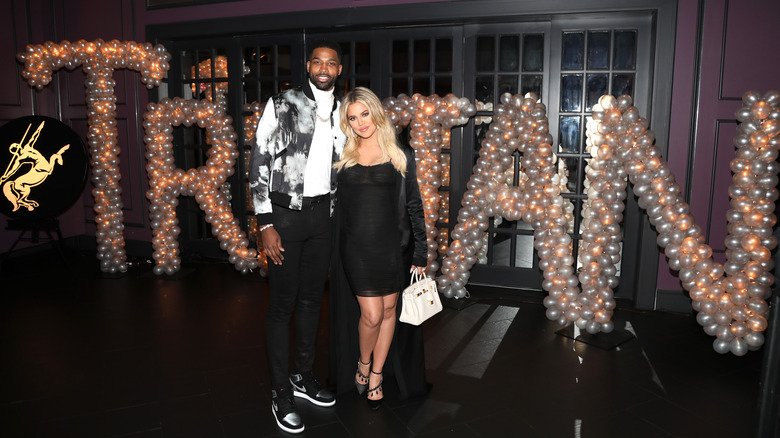 Jerritt Clark/Getty Images
Khloe Kardashian recently took to Instagram Stories (via E!) to offer some words of wisdom about relationships. She wrote, "Advice of the day: You can't make someone love you by giving them more of what they don't already appreciate." While she didn't specify who influenced her to share the quote, fans have their theories. It's been just about a year since news broke that Tristan Thompson had a baby with Maralee Nichols. So, it appears that Kardashian was shading her ex.
However, Kardashian doesn't have a pattern of dissing Thompson. In fact, she actually stood up for her ex on one recent occasion. In a May appearance on the "Not Skinny But Not Fat" podcast (via People), Kardashian shared some positive words about Thompson. She explained, "People do make mistakes and, you know, he's still a good person. He's not a good partner with me." She continued to defend him, adding, "It's sad because there's so many good sides to him as well, but no one gets to see those because they're all overshadowed by like the personal stuff that's going on between him and I." We just can't keep up!