What Michael Jackson's Friendship With Princess Diana Was Really Like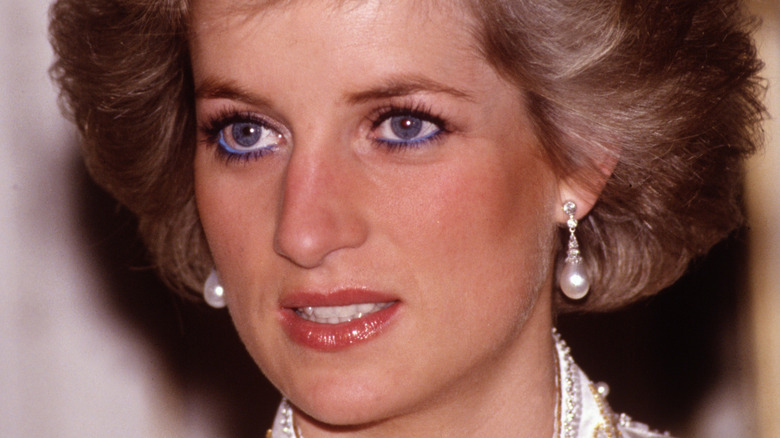 David Levenson/Getty Images
Princess Diana is known for many things, including her charity work and her fearless human rights work — that often went against royal protocol. She's also known for her fashion and entrancing interviews. Diana's persona is what made her so relatable to commoners and why the public loved her. It's also why so many famous people wanted to be Princess Diana's friends. And she had a lot of famous friends. 
She was photographed with Liza Minelli and she often hung out with Elton John, as reported by PopSugar. There's also a great story of how Freddie Mercury dressed Lady D up as a "beautiful young man" and took her clubbing, via Esquire. 
Just as the Netflix series "The Crown" depicted Diana's love of dance and music, she enjoyed that in real life too. So the Freddie Mercury story, where she went virtually unrecognized in the club, makes a ton of sense. It also makes sense that Diana loved Michael Jackson's music, and soon became friends with the King of Pop as well.
Princess Diana and Michael Jackson only met once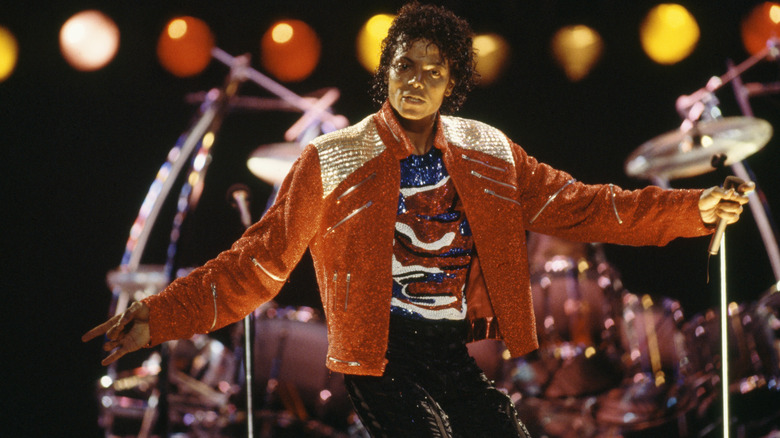 Dave Hogan/Getty Images
Princess Diana had a lifelong friendship with Michael Jackson. They became friends due to their mutual love for charity and Diana's love for his songs. And no one could quite understand what Princess Diana was going through with the media and press quite like the King of Pop could, according to Biography. Jackson donated to the Prince's Trust charity and the children's charity of London's Great Ormand Street Hospital, which were causes close to Diana's heart. They met just one time in their lives, in July 1988 when Princess Diana and Prince Charles attended Jackson's Wembley Stadium performance during his Bad tour. 
Funnily enough, Jackson didn't perform his song, "Dirty Diana," when he knew she was in the audience. Even though the song was not about Lady D, Jackson reportedly didn't want to ruffle any feathers and be inappropriate in front of the British royals. Diana asked Jackson in a meet-and-greet beforehand if he was going to perform it, though, and he had to tell her no. He told Barbara Walters in 1997 that she replied, "No! I want you to do it. Do it. Do the song." Biography.com reported that the two stayed close despite only one meeting until her death in 1997.
Michael Jackson and Princess Diana were 'very close'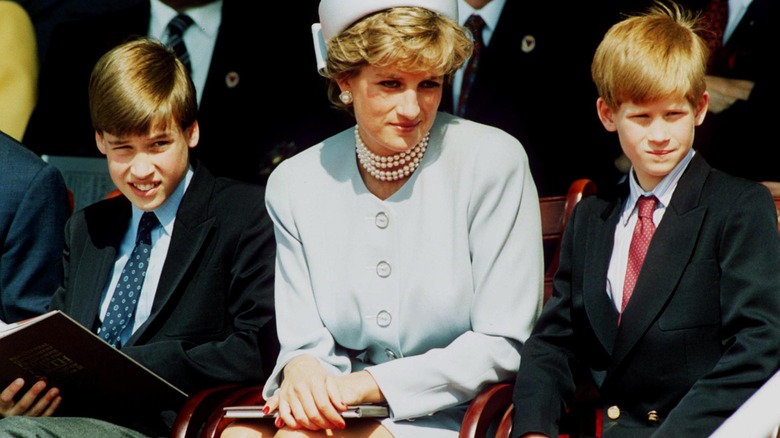 Anwar Hussein/Getty Images
Princess Diana and Michael Jackson's friendship stayed strong through phone calls despite the time difference. "We were very close," Jackson said in 1999, according to Biography.com. "She was extremely close by phone ... Diana woke me up usually late at night ... mostly after three in the morning! And then she held me for hours on the telephone. She talked about children, the press." He said in 2003 that Lady Di was "one of the sweetest people" he'd known and they could connect on life being public figures. "I don't think they hounded anyone more than her and myself," Jackson said of the press. 
While that seems like a deep friendship, it might have meant more for Jackson. The King of Pop's former bodyguard of 10 years, Matt Fiddes, told the Daily Star Online in 2017 that Jackson thought of Diana as his "ideal wife" and claimed Prince Charles saw him as a "threat." "[Jackson] felt she was the only person in the world who could understand his life," Fiddes said about Diana's unique understanding of Jackson's struggles. When Jackson found out about her death, he postponed a scheduled show and dedicated the following performance to Princess Diana. "In my heart, I was saying, 'I love you, Diana. Shine. And shine on forever, because you are the true princess of the people,'" he said of that performance.