Inside Princess Diana's Friendship With Goldie Hawn And Kurt Russell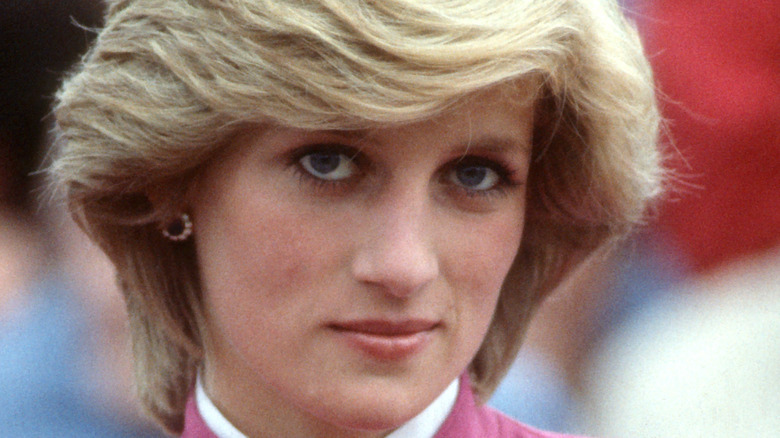 Anwar Hussein/Getty Images
During her lifetime, Princess Diana was beloved by fans and fellow celebrities alike. Known as "the people's princess," she was revered for her kindness and down-to-earth nature. As a result, Princess Diana remains an icon even 25 years after her death. Her friendship with Elton John is common knowledge, largely due to his heartwarming tribute at her funeral. However, the late princess made many famous pals, including Kurt Russell and Goldie Hawn.
Largely known for their 1987 romantic comedy "Overboard," Hawn and Russell first met in 1966 before reconnecting in 1983, per Closer Weekly. The actors share one son, Wyatt Russell, who has a close relationship with his famous parents, and enjoy a blended family with Kurt's son, Boston, and Hawn's children, Oliver and Kate Hudson. Kurt and Hawn have been together for nearly 40 years, though they choose to remain unmarried.
Though their lives couldn't be more different, Princess Diana once befriended the actors, spawning an unlikely connection between the two families.
Kurt Russell talked about meeting Princess Diana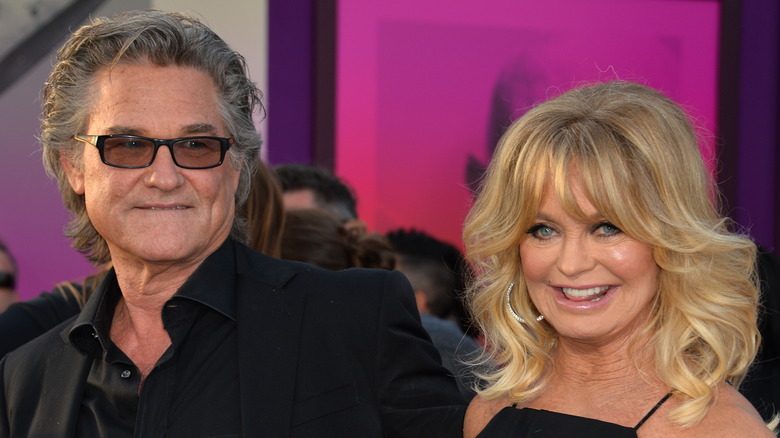 Featureflash Photo Agency/Shutterstock
During the early 1990s, Kurt Russell was at the peak of his acting career. At the same time, Princess Diana was arguably the most famous woman in the world. Given their relative social statuses, it's not a huge surprise that they'd cross paths. "I met her with Prince Charles, it was a screening of 'Backdraft,'" Russell said during an appearance on "The Late Late Show with James Corden." Russell found himself "between the two" which was "kind of interesting at the time." Apparently, he revealed that "they weren't getting along great." However, he bonded with the princess over their shared struggles with fame.
"During the evening we talked about the paparazzi and the difficulty she had going different places and stuff," he continued. Per Showbiz Cheatsheet, Russell extended an invitation to Princess Diana: "If you ever get a chance, you know, come over to the ranch." Not terribly long after, Russell and his partner, Goldie Hawn, got a phone call from Buckingham Place.
Princess Diana once stayed at Kurt Russell's ranch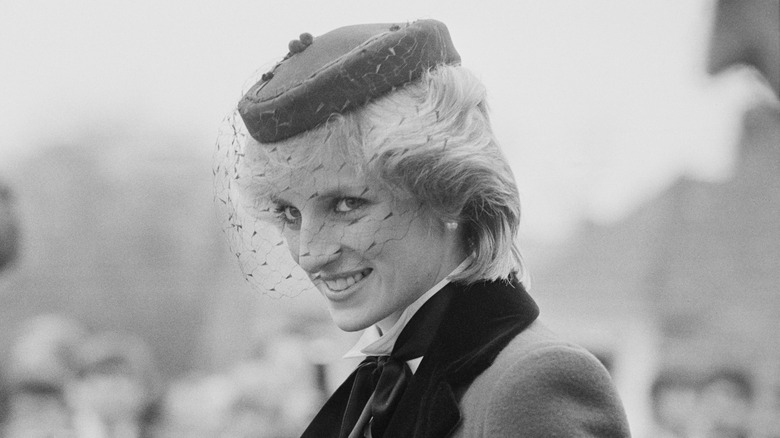 Len Trievnor/Getty Images
Not long after Princess Diana met Kurt Russell, she took a vacation to the Colorado ranch the actor shares with his longtime partner, Goldie Hawn. Along with her sons, Prince William and Prince Harry, Princess Diana traveled to the states for a paparazzi-free trip.
"Fergie called me," Hawn said on "The View," per Express. "She said, 'My girlfriend is in need of a place to go where there's no paparazzi. Could she go to the ranch?'" Naturally, Hawn and Russell agreed to let the royals visit the 75-acre property. Princess Diana personally called Hawn to thank her. According to the actor, the princess "jumped on the bed" from all of her excitement. The princes both enjoyed their time on the ranch because they got to ride ATVs and play without concern for the paparazzi. Hawn later added Diana's overall take on the low-key trip, stating that the princess told her, "Goldie, it was the best vacation of my life."
According to Hello!, Russell said that though they didn't personally hang out with the royals, their entire staff grew attached to Princess Diana. He further revealed, "Our housekeeper Bonnie became very close with her, and every Christmas she'd get a nice card from Diana."