How Princess Diana Was A Pioneer In This Aspect Of Being A Celebrity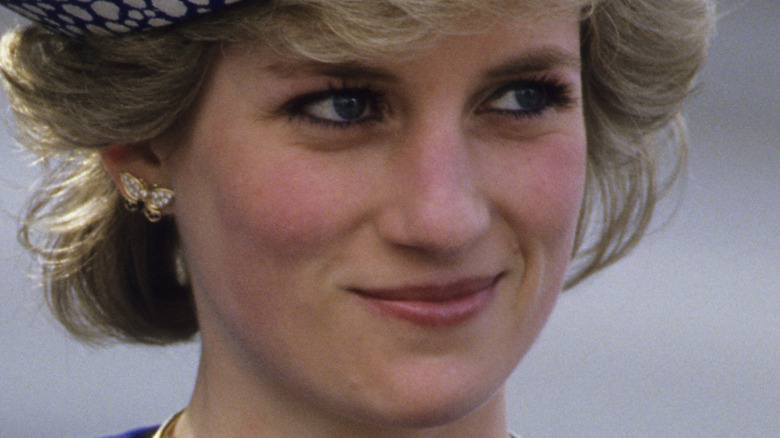 Georges De Keerle/Getty Images
The British royal wedding between Princess Diana and Prince Charles was watched by a whopping 750 million people around the globe, with an estimated 600,000 fans filling London's streets to celebrate the event, according to the BBC. It took Diana no time to became a fashion icon once she joined the royal family. As Vanity Fair pointed out, the princess excelled at using her clothes and accessories to express herself. "It is very surprising how little footage there exists of the Princess actually speaking. We all have a sense of what we think she was like, and yet so much of it comes from still photographs, and a large part of that [idea] is communicated through the different clothes that she wore," Eleri Lynn, curator of the exhibition "Diana: Her Fashion Story," told the magazine.
But that wasn't the only aspect of Diana that captivated the general public. Diana's willingness to interact with so-called commoners also heightened her popularity. Her and Charles' 1983 royal trip to Australia, depicted in length on the Netflix hit show "The Crown," illustrates that well. "The princess seemed more anxious to meet the people than did her husband ... the general response was, the princess looked better than she does on telly," ABC Australia reported at the time.
Diana's love for people seemed genuine. In fact, it continued to evolve as her turbulent marriage to Charles deteriorated, revolutionizing yet another aspect of celebrity life that still endures today. 
Princess Diana was a pioneer of celebrity humanitarianism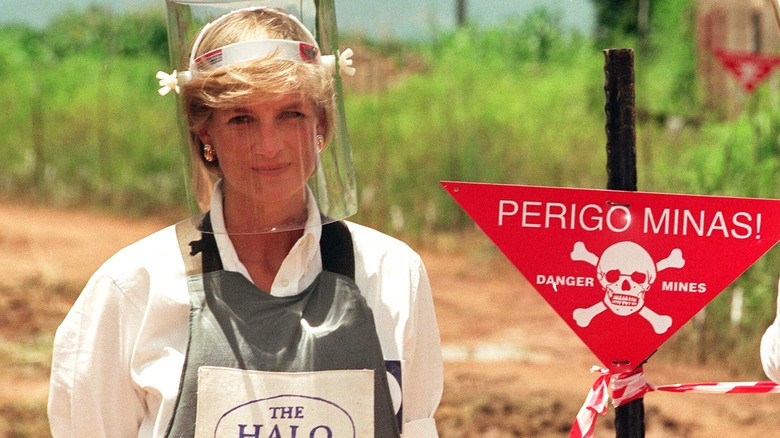 Anwar Hussein Collection/Getty Images
Prince William and Prince Harry unveiled a statute of their mother on July 1, on what would have been her 60th birthday, according to the BBC. The artwork depicts Diana surrounded by a couple of children, a symbol of the legacy of her humanitarian work. While the world has gotten used to celebrities involved in humanitarian causes — like Angelina Jolie, Bono, George Clooney, and Oprah Winfrey — it wasn't common in the 1990s, according to CNN's Max Foster. "The way [Diana] engaged with them was nothing short of revolutionary, and it reinvented what we now know as celebrity activism," Foster said in a video. 
Diana's interest in humanitarianism started early on. In 1987, she inaugurated the United Kingdom's first HIV/AIDS hospital unit and shook hands with a terminally ill man — at a time when stigma and misinformation around HIV led to severe discrimination of patients, Elle noted. The more her marriage to Prince Charles collapsed, the stronger she seemed to hold onto her role as an ambassador for humanitarian causes. 
As part of her work with the British Red Cross, in 1997, Diana's historic efforts were immortalized when she walked across a minefield in Angola to draw attention to the perils of daily life in the war-torn country, as Time detailed. "If my visit has contributed in any way at all in highlighting this terrible issue, then my deepest wish will have been fulfilled," she wrote in a letter upon her return, Time noted.