The Real Reason Buckingham Palace Didn't Want Elton John To Sing At Princess Diana's Funeral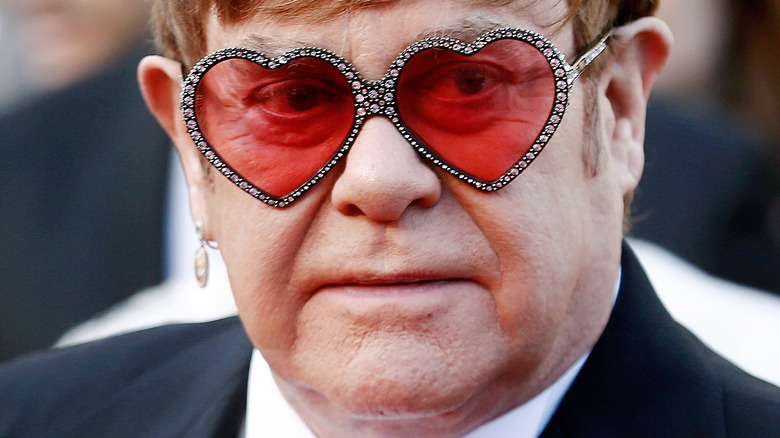 Andrea Raffin/Shutterstock
After Princess Diana passed away in 1997, the British royal family set out to plan her funeral. It was officially held in Westminster Abbey that same year, with a performance from Diana's close friend Elton John at the ceremony. "She was blessed with an incredible social ease, an ability to talk to anybody, to make herself seem ordinary," John recounted in his 2019 autobiography (via Yahoo).
Although John and Diana were once close friends, continuing the singer's connectedness to various monarchs, the pair grew apart after she canceled her contribution to his book benefitting the AIDS Foundation — likely at the request of the Crown. "I think Buckingham Palace didn't like the idea of a member of the royal family having anything to do with a book that featured shots of naked guys with towels draped around them," he wrote.
This also wouldn't be the first time the palace attempted to intervene about Elton John, as new documents reveal the reasons they supposedly didn't want him to sing at Diana's funeral.
Buckingham Palace approved Elton John to sing a different song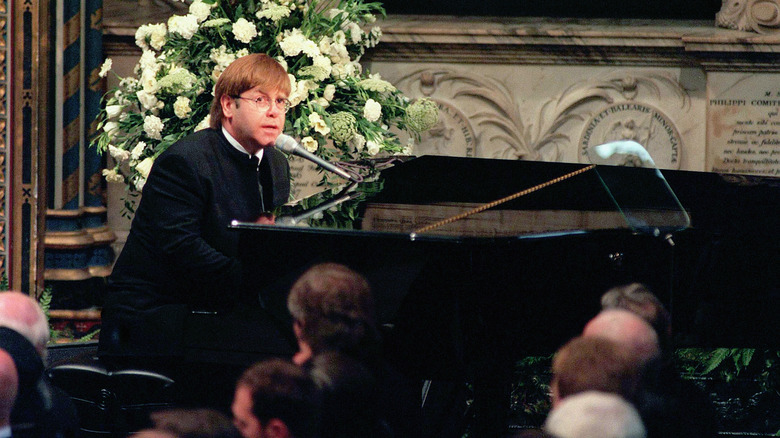 Anwar Hussein/Getty Images
According to new documents in the British National Archive, per Sky News, it has been revealed that Elton John's appearance at Princess Diana's funeral didn't go as initially planned. Although the famous singer performed a rendition of "Candle in the Wind" titled "Goodbye England's Rose," per The Guardian, he was only given the green light to play "Your Song" at first.
Buckingham Palace had viewed the lyrics to "Goodbye England's Rose" to be too sentimental, until the service's negotiator Dr. Wesley Carr stepped in to defend John's song choice. "If it were thought the words too sentimental (although that is by no means a bad thing given the national mood) they need not be printed – only sung," Carr wrote in a letter to Lieutenant Colonel Malcolm Ross, per Sky News.
The negotiator continued to stick up for John's song. "This is a crucial point in the service and we would urge boldness. It is where the unexpected happens and something of the modern world that the princess represented," Carr added. "I respectfully suggest that anything classical or choral (even a popular classic such as something by Lloyd Webber) is inappropriate." The performance choice also went on to work in John's favor, as he reportedly sold 33 million copies of the song.