Hugh Jackman Worked A Very Strange Job Before He Got Famous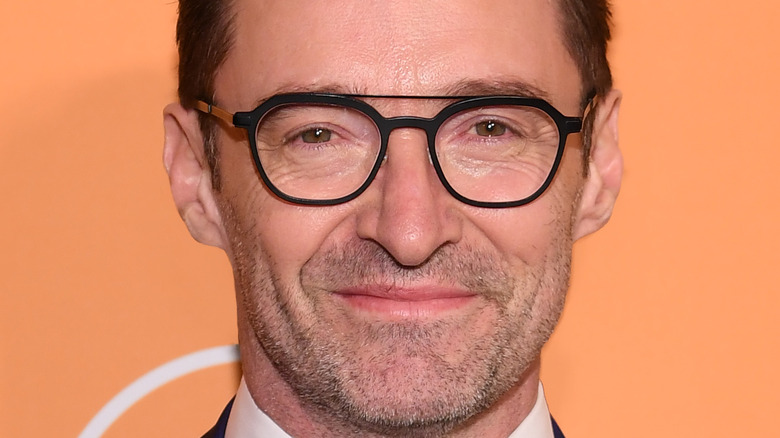 Dimitrios Kambouris/Getty Images
Hugh Jackman is one of the most memorable actors of the past 20 years. From Wolverine to P.T. Barnum, he's done it all. As a result, he's racked up many awards and nominations.
However, he was not always so successful or keen on the career. It wasn't until his Tony-winning turn as Peter Allen in "The Boy from Oz" that he felt confident in being an actor. In an interview with Oprah, Jackman explained, "I love acting, but I always said to [wife Deborah Lee Furness] that I might do something else at some point." However, the production gave him "moments of feeling completely at home onstage."
Initially, his hesitation with pursing acting came largely from his childhood. The actor revealed that he was taught that theatre "wasn't that what one did for a living." Though he eventually built the courage to act full time, Jackman had to jump quite a few hurdles on the way to stardom. 
What Hugh Jackman did before he was an actor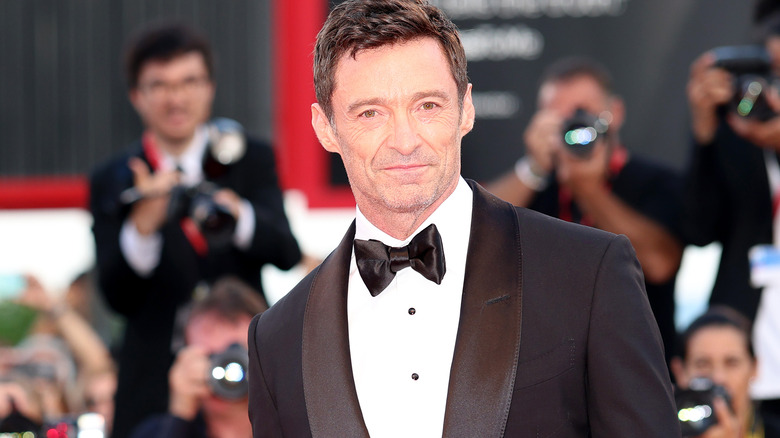 Franco Origlia/Getty Images
Prior to getting famous with "X-Men," Hugh Jackman worked several different jobs for a living. Notably, one such gig required to utilize his acting skills, albeit in a significantly less glamorous way.
"I was Coco the Clown, and I had no magic tricks," the actor said, via USA Today. "Working children's entertainment circuit, Jackman netted only about $50 a job. By his own admission, Jackman was not well-suited to the job. "I remember a six-year-old standing up at a party saying, 'Mummy this clown is terrible, he doesn't know any tricks' — and he was right." As a result, he chose not to stay in the job long.
In an interview with Howard Stern, Jackman described his very last job, via Showbiz Cheatsheet. "I remember the kid going, 'Mom! This clown is crap!' And I was like, 'Shut up, kid!'" He then detailed an unfortunate incident involving him juggling eggs, which, as he recalled, "ended up with the kids having the eggs, throwing them at" him. Though "it was pathetic," the kids loved piling on and beating Jackman up. After that, the soon-to-be-famous star was done with face paint and birthday parties. 
What Hugh Jackman originally wanted to do for a living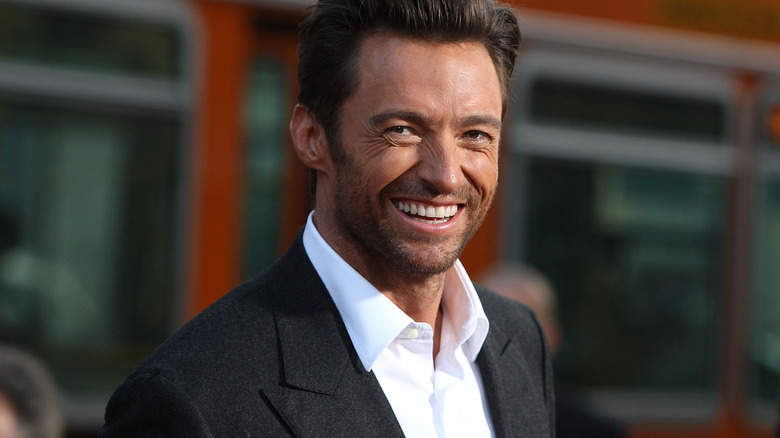 Frazer Harrison/Getty Images
For Hugh Jackman, neither acting or clownery were a part of the plan. As a child, he had much more down to earth career aspirations. 
Apparently the actor "wanted to be a lawyer," via Oprah. Once he got a bit older, he made an entirely different career move, graduating from university with a degree in journalism. Afterwards, he became a physical education teacher at Uppingham School in the late '80s. Per Business Insider, he even had a run-in with a former student who became an entertainment journalist, asking him, "How is your education going? Did I set you up for life?" Of course, the student answered yes.
While his career onscreen varies wildly, it would seem his professional life beforehand did the same. However, it would seem that his aspirations came full circle. Playing Wolverine required tip top physical fitness, and playing P.T. Barnum required every ounce of showmanship Jackman had — no doubt, his experiences gave him a leg up.