Deborra-Lee Furness Shuts Down Any Rumors About Husband Hugh Jackman's Love Life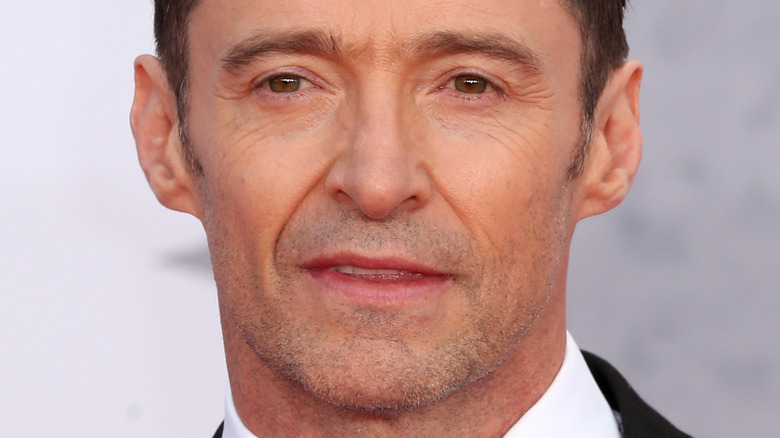 Cubankite/Shutterstock
Deborra-Lee Furness and Hugh Jackman are one of the few Hollywood couples who have defied all odds and remained happily married for years... 26, to be exact. According to "TODAY," the Aussie-born actors first struck up a romance in 1995 on the set of the Australian television show "Corelli." Things progressed pretty quickly and Jackman felt like the two had something special. "I knew two weeks into meeting Deb that we were going to be together for the rest of our lives," he told "TODAY." The couple married in 1996 and have been together ever since. Furness and Jackman are the model couple in Hollywood and they regularly rave over their storybook romance. "It's been one of the best things by far,"Jackman told Hoda Kotb on "TODAY" of his marriage to Furness. The "Wolverine" star also added that he feels like marriage hasn't felt like it's a lot of work.
But not everything is perfect and the couple deals with a lot naysayers, mostly due to their age difference, as Furness is 13 years Jackman's senior. The pair have both spoken out about people dissing their age gap. In one interview, Jackman insisted to People that he's the "adult" in the relationship and Furness is like the "little kid." 
During an appearance on "Anh's Brush With Fame," Furness also shared that she gets criticism since Jackman is such a "stud muffin" and she feels like she won "the chook raffle." Now, she's speaking out against another rumor the couple faces pretty regularly.
Deborra-Lee Furness insists Hugh Jackman isn't gay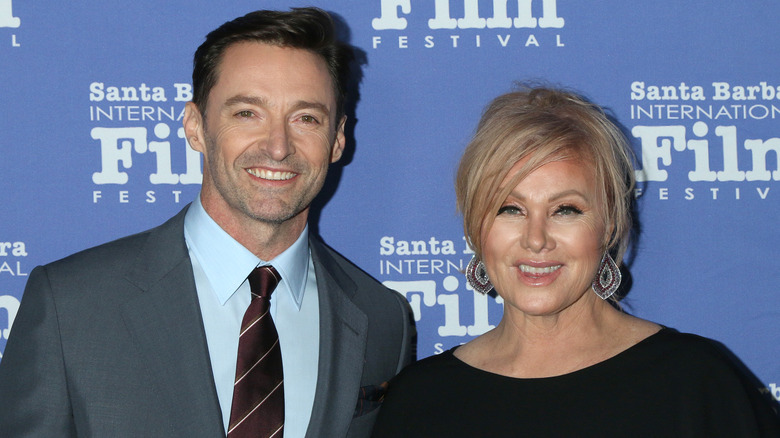 Kathy Hutchins/Shutterstock
Deborra-Lee Furness just addressed another rumor that has plagued her and husband Hugh Jackman's personal lives for years. The Aussie-born star appeared on an episode of "Not an Overnight Success," where she talked about a wide-range of topics, including some pesky rumors that Jackman may be gay. "I mean, hello guys — if he was gay, he could be gay!" she said. "He didn't have to hide in the closet anymore, and he'd be dating Brad Pitt, or whatever," Furness added. "Not that Brad's gay, but you know what I'm saying!"
She added, "It's so silly, and then people perpetuate silly things, and it's boring." We can only imagine. Gus Worland, who hosts the podcast, also asked Furness how she and Jackman feel about watching each other during love scenes. Plain and simple, she called the situation of watching a significant other with someone else "weird," adding that the scenes aren't fun or sexy to film since you usually have a light in your face.
But at the end of the day, there's no doubt that through all the rumors and awkward love scenes, Furness is Jackman's biggest supporter and vice versa. In April, Jackman shared a sweet post on Instagram to commemorate the couple's 26th anniversary, which may as well be a lifetime in Hollywood. "Every single day is filled with so much laughter, joy and backgammon!!!! Deb you light up my life," he wrote. "I love you with all my heart!" Ugh, how cute are these two?