What It's Like Being In The Audience Of The Kelly Clarkson Show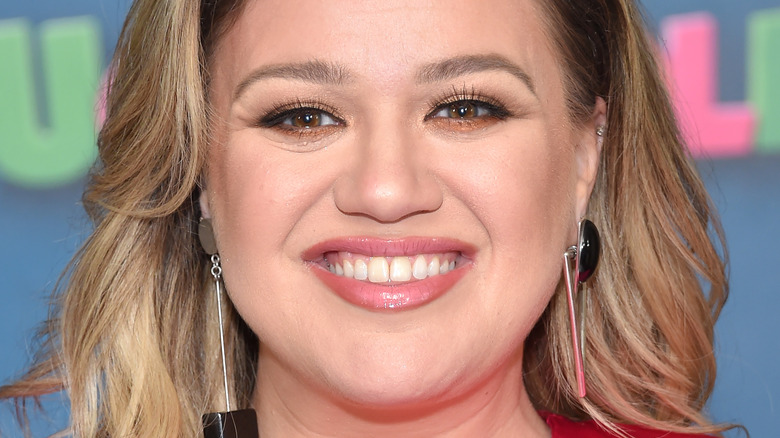 DFree/Shutterstock
From the time that Kelly Clarkson won American Idol to now, she's had a big voice and infectious energy. In 2019, those things were put together to produce "The Kelly Clarkson Show," a daytime talk show hosted by the singer. She's won Grammys and she starred in a few movies. But thanks to her talk show, Clarkson has won multiple Daytime Emmy Awards including for outstanding entertainment talk show host and outstanding entertainment talk show (via IMDb).
The show is similar in its setup to other talk shows. Thinking back to shows like "The Ellen Degeneres Show" or "The Oprah Winfrey Show," Clarkson's show also has a live audience, popular guests, and giveaways for guests from time to time. However, she puts her own spin on things. For example, she has a segment called "Kellyoke," where she takes popular tunes and does a cover of them with her fantastic vocals. But what is it like to see a Kellyoke performance in person? And how do you get tickets to a "The Kelly Clarkson Show" taping? It's not as hard as it might seem.
Being in the audience for The Kelly Clarkson Show is reportedly loads of fun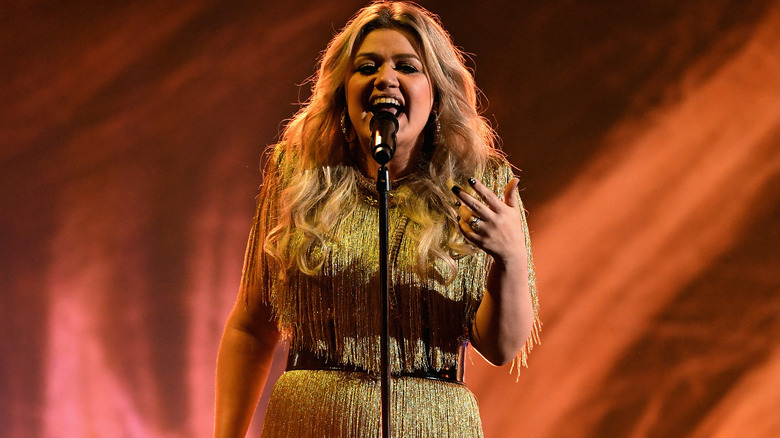 Ethan Miller/Getty Images
"The Kelly Clarkson Show" started airing back in 2019, so there are two different audience member experiences. Pre-pandemic, PopSugar reported on what it's like to see a taping of Kelly Clarkson's show. The taping takes place at Universal Studios in California. If you're attending, expect to have instructions on how to dress. Audience members were advised by production to wear bright colors for filming.
When it comes to sitting in the audience, it's reported that there's a lot of big energy and excitement from staff on the show and audience members alike. It sounds like an almost concert-level excitement because everyone is a fan. And there's obviously a chance to see the behind-the-scenes work that goes into creating "The Kelly Clarkson Show," including how the set looks behind the camera, the show's taping equipment, and more. 
Since the pandemic started, though, some other rules have been added. According to TalentRecap.com, Season 3 of the show started up live audiences again after a year of only virtual members. And, per the 1iota ticket site, while proof of vaccination against COVID-19 is no longer required, audience members have to take a rapid COVID-19 test (provided by the production team) when they arrive.
It's pretty easy to get tickets to The Kelly Clarkson Show if you're flexible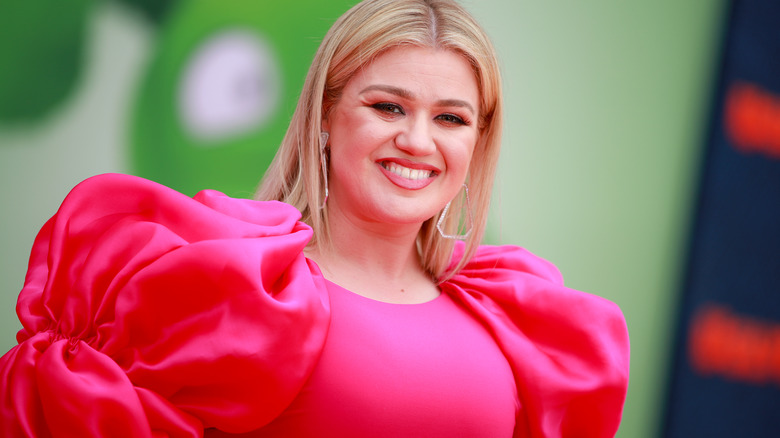 Rich Fury/Getty Images
If you want to get tickets for an episode of "The Kelly Clarkson Show," there are dates and a list of guests appearing on specific filming days on the show's ticketing website. There is also a chance to be a virtual audience member on the site too. As Country Living reported, the tickets are free. However, they just aren't always easy to snag, especially if there's a popular guest that day. However, if you are flexible, you will likely get to be a part of the show's audience.  
There are chances for you to be a guest on the show, too. There are themes or topics for each show, so make sure to pick one that best fits you and your interests. At the time of this report, there were multiple calls for guests including long-lost BFFs, "rad moms," and those who have a loved one in the military serving overseas.
With Clarkson's high energy, celebrity guests, and fun segments, if you are able to attend a showing, it seems like it'll be a fun time.