Kelly Clarkson Reveals The One Song She Would Never Cover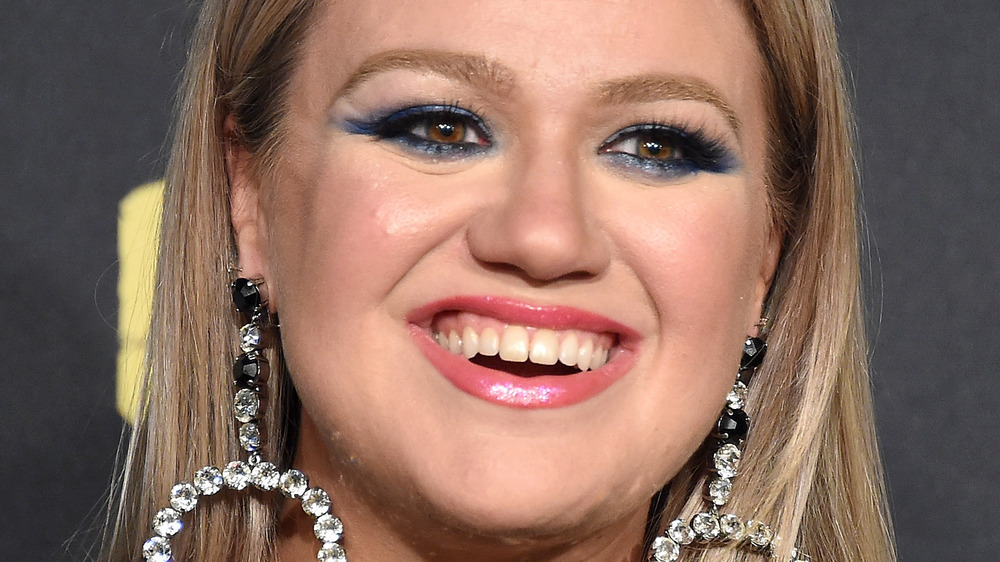 Mike Coppola/Getty Images
Kelly Clarkson is so talented that she can sing the phone book and make it sound amazing. She's so versatile that her covers get almost as much attention as her original songs, and The Voice coach has actually made a habit of taking on other people's hits. The American Idol alum covers a new track every day on her talk show, The Kelly Clarkson Show, during a segment known as 'Kellyoke.'
Clarkson has brought down the house with other people's songs countless times. Billboard was so impressed by her covers that the outlet counted down some of her best 'Kellyoke' performances of 2020, which included varied hits such as Aerosmith's "Dream On," Demi Lovato's "Confident," and "Ring of Fire" by Johnny Cash. But despite being willing to cover pretty much any song from rock to pop to country, there's one she's admitted she wouldn't touch with a barge pole. 
Read on to find out what the track is and why she actually told the artist she'd never sing it to their face.
One of the biggest songs ever is a no-go for Kelly Clarkson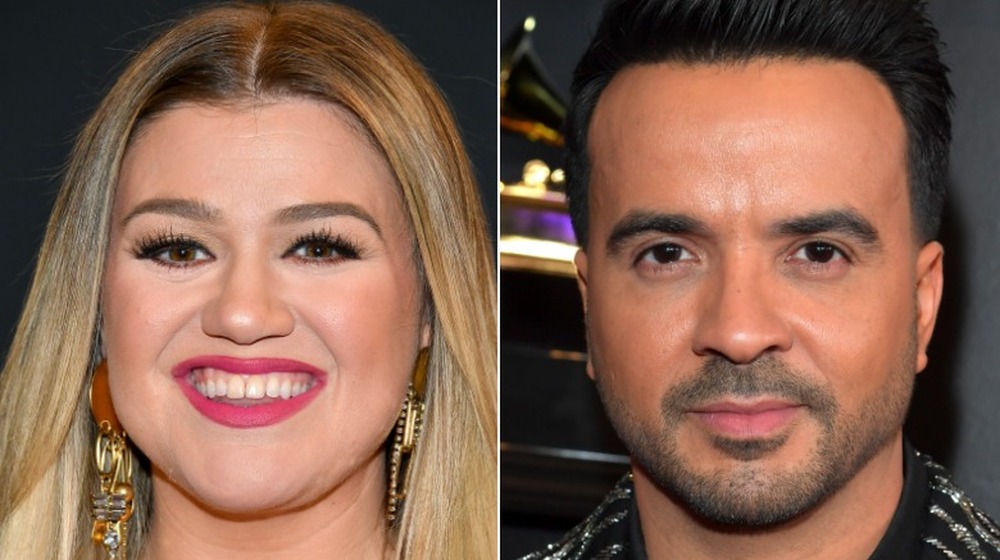 Amy Sussman/bbma2020, Lester Cohen/Getty Images
Sorry, Luis Fonsi! The one song Kelly Clarkson won't cover is the Latinx superstar's mega hit "Despacito." Clarkson made the confession during the April 5, 2021, episode of The Voice, where Fonsi served as Team Kelly's mentor. "I just realized something. You have the one song in history that I'm afraid to cover," Clarkson told him, to which Fonsi replied, "You have to cover it now!" But the original American Idol winner wasn't having any of it, replying "No, no, no." 
It's not for lack of trying, though. She admitted, "I have practiced so hard because I love singing in Spanish as well and different languages, and it is like the biggest song of all time, but like, 'You know what, I'm gonna leave that alone!'" Fonsi agreed that it's a whole lot of song, admitting, "It is a lot of lyrics," before joking that even he finds it "wordy."
"Despacito" is one of the biggest songs in history and sees Fonsi sing in Spanish alongside Daddy Yankee. The track has been certified 13x platinum in the U.S. since its release in 2017 (via RIAA) and saw particularly huge success after the release of the Spanglish remix featuring Justin Bieber. But it seems like Clarkson may have dodged a bullet, because it actually has some pretty saucy lyrics non-Spanish speakers may not be aware of. We'd still love to see Clarkson take this one on someday though.