Why Kelly Clarkson Is Taking A Break From The Voice
Jared Siskin/Getty Images
The amazing Kelly Clarkson joined The Voice for its 14th season, which began in the spring of 2018, alongside long-term hosts Blake Shelton and Adam Levine, according to Variety.
This gig has been one of Clarkson's many accomplishments since winning American Idol in 2002. She also hosts the popular show The Kelly Clarkson Show, and there's no wonder it's such a hit since Clarkson has such a charming personality. Like, who doesn't want to be her friend?
Clarkson has also made headlines for her divorce from talent manager, Brandon Blackstock. She wanted to keep the divorce as private as possible and has expressed that co-parenting has been a challenge. Throughout these struggles, the singer and host has remained busy with her many projects, but fans noticed that Clarkson was missing from her usual spot on The Voice in March 2021. Naturally, everyone's dying to know what's going on — but don't worry, we've got the scoop.
Kelly Clarkson got too sick to film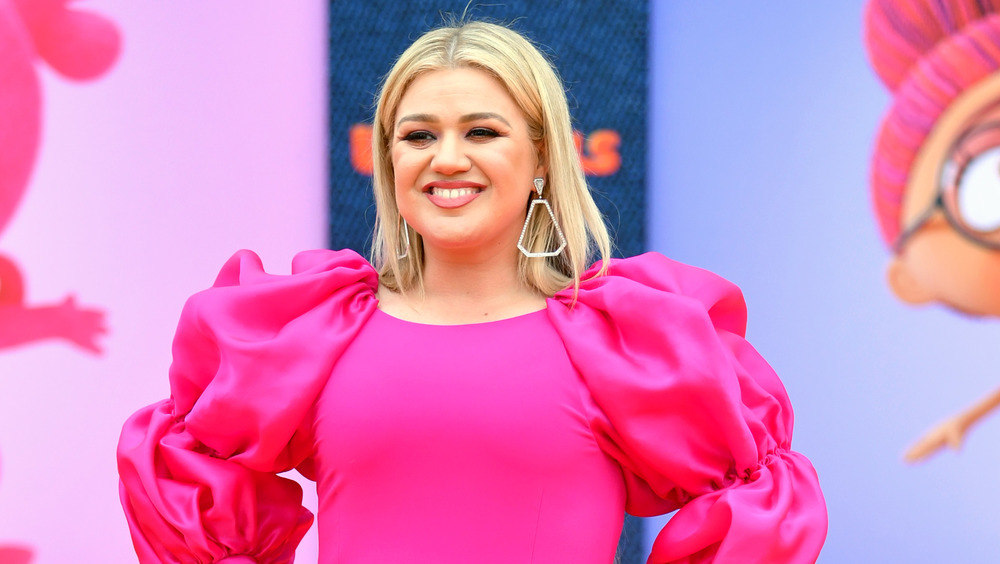 Emma Mcintyre/Getty Images
Things are looking a little different on 2021's The Voice. Instead of Kelly Clarkson taking her usual seat for the battle rounds, fans saw country music singer Kelsea Ballerini taking over. The host, Carson Daly, explained on the March 22, 2021 episode: "Unfortunately, our own Kelly Clarkson was not feeling well this week. Kelly's staying at home and she's watching the battles remotely," per Newsweek.
Ballerini spoke about the temporary changes in a tweet: "[W]hen [Kelly Clarkson] calls and asks you to keep her seat warm, you put all those years of being her super fan to work. Thank you [John Legend] [Nick Jonas] and ole pops [Blake Shelton] for making me feel like part of the [NBC The Voice] family."
Fans were confused because Clarkson was present on her talk show, The Kelly Clarkson Show, so people wanted to know why she could appear on that show but not on The Voice. There's a reason for this, as Newsweek explained. The Voice actually pre-records its episodes and filming for the season actually began in October 2020, so Clarkson would have been sick in late 2020. Meanwhile, The Kelly Clarkson Show is filmed daily. 
So don't worry, friends. This is a temporary change and Clarkson will be back later in the season.