Why Kelly Clarkson Wants To Keep Her Divorce Private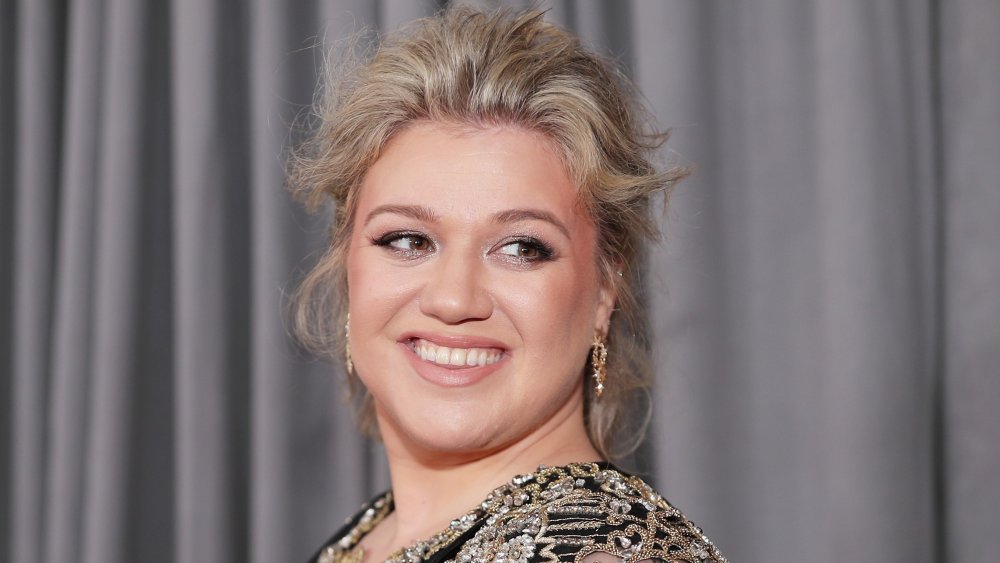 Christopher Polk/Getty Images
Kelly Clarkson is an open book about everything, from her weight to her sexuality, so why has she kept mum about her "Breakaway" from husband Branson Blackstock?
On June 4, 2020, the superstar and American Idol winner officially filed for divorce from her music manager husband after nearly seven years of marriage, citing "irreconcilable differences," per The Blast. The singer, who shares two young children with Blackstock and is now reportedly recording a "very therapeutic" new album about the split, said "I do" back in 2013. She seemed smitten at the time, even "experienc[ing] love at first sight," according to The Oprah Magazine. "We were just in a room together, and then he came up and said he was from the same hometown as me and I was like, 'Oh, we're so getting married.' I was so that girl," she told Ryan Seacrest in 2012 (via E! News). Of course, she is not "that girl" anymore, nor has she been for a while.
Amidst the divorce, new details have come to light, like how Blackstock supposedly didn't want more children and how the pair handled its quarantine quarrels. Meanwhile, Clarkson's inner circle was apparently "shocked" by the split, according to E! News, with one insider saying, "It came out of nowhere. It's all so sad for the kids. They were always such a loving family. It never seemed like they had any issues." 
Here's the real reason Kelly Clarkson chose to stay quiet about her divorce.
Clarkson is keeping quiet to protect her children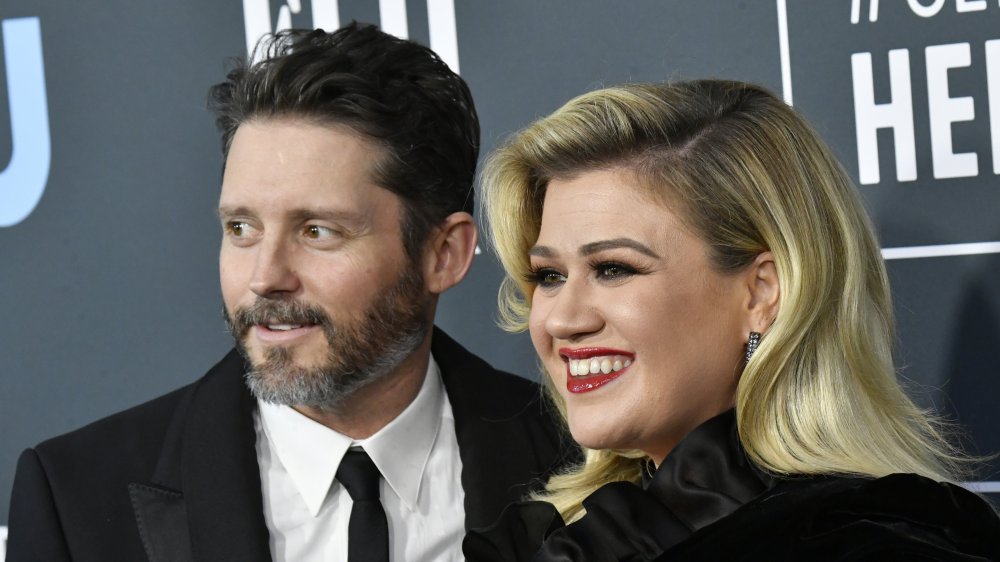 Frazer Harrison/Getty Images
Kelly Clarkson has several really good reasons to keep her divorce from Branson Blackstock private — and their names are Savannah, Seth, River Rose and Remington. 
In a Sept. 11, 2020 interview with Los Angeles Times, the star said she needs to stay quiet to protect her children. "I am a very open person, but I'm not going to be able to be truly open about this in certain aspects because there's kids involved," she said. "I think that I will navigate a way in which to be open and honest about it eventually, probably via the show, and it'll probably, I'm assuming, happen organically." Clarkson was referring to her hit talk show, The Kelly Clarkson Show, which debuted in 2019. "But my children and his older children — there are a lot of little hearts involved in this..." she said, adding, "...I probably won't go too deep with it." 
Clarkson may not "go deep" in interviews, but she has acknowledged that she'll be speaking through her music. "This next record, this will probably be the most personal one I've ever released," she told Today. 
Balancing a divorce and producing a talk show remotely has apparently been difficult for the star, with Clarkson even calling it a "turd of a situation," per E! News.