Kelly Clarkson Reveals How Co-Parenting Has Been Hard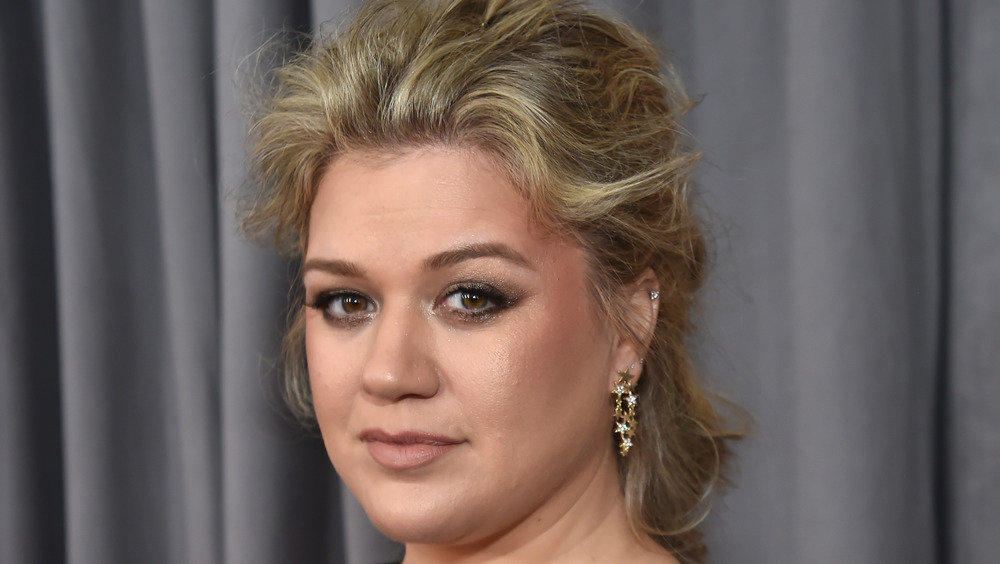 Kevin Mazur/Getty Images
As one of America's sweethearts, fans took an interest when in June 2020, Kelly Clarkson announced her divorce from Brandon Blackstock. The American Idol alum had been with the music manager since 2006, but things quickly turned messy for the former couple after seven years of marriage and two children together. "I mean, it's no secret. My life has been a little bit of a dumpster," she admitted during a September 2020 appearance on Today's Sunday Sitdown. "Personally, it's been a little hard the last couple months."
As a refresher, the exes' romance went into high gear after Clarkson announced their engagement just ten months into dating. Four months later, the "Stronger" singer shared their wedding pics, per Country Living. After getting married in October 2013, Clarkson gave birth to their daughter River Rose, who arrived in June 2014. By April 2016, the talk show host returned to Twitter to announce the arrival of their newborn son, Remington Alexander. Before having two kids of their own, Clarkson was already a stepmother to Blackstock's two children from his first marriage, Savannah and Seth Blackstock.
When opening up on Sunday Sitdown, the "Because of You" singer called divorce "the worst thing ever." Unfortunately, things don't seem to be any better come February 2021, as Clarkson admitted that co-parenting hasn't been smooth sailing. Keep on reading to see what she said. 
Kelly Clarkson reveals co-parenting is 'tough'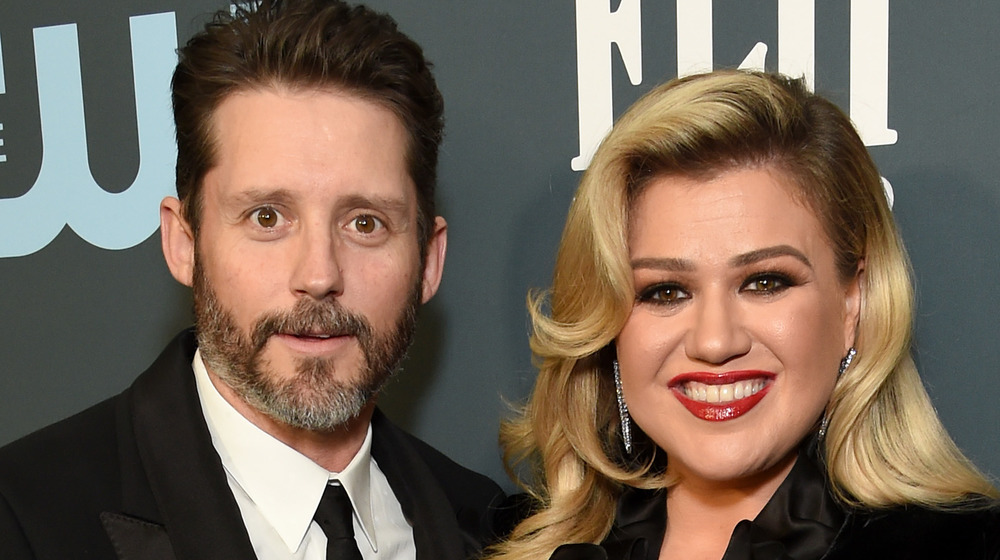 Michael Kovac/Getty Images
In February 2021, Kelly Clarkson spoke candidly about how challenging co-parenting with Brandon Blackstock has been. "You speak about co-parenting, and I'm doing that right now too," she shared during an interview with Khloe Kardashian on her daytime talk show The Kelly Clarkson Show. "It's tough. ... I know with me and Brandon, it's just a difficult thing because we're in different places, and it's like, we both agree on the main things, but it's hard thing when you're not together all the time, for me personally." 
Of course, Khloe can relate to Clarkson's plight as she went through a co-parenting period with her on-and-off boyfriend, Tristan Thompson. Although the reality star has dealt with shared custody for some time, co-parenting is still new for Clarkson, which possibly explains why she's still struggling to make it all work. But despite these hiccups, Clarkson revealed that the "focus" will always be on their son and daughter. "As long as you make sure it's about the children and their best interests, then we're both on board," the Grammy award-winning singer declared. 
Here's to hoping everything gets easier soon for Clarkson and her family.