The Below Deck Med Crew Member Courtney Veale Doesn't Like Working With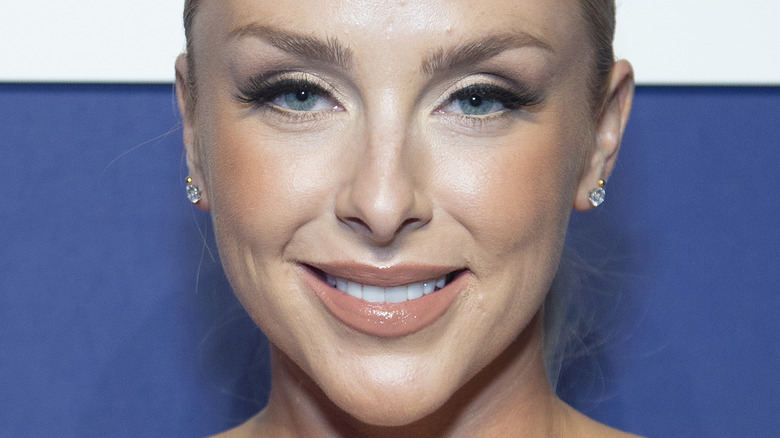 Santiago Felipe/Getty Images
Since Courtney Veale joined the "Below Deck Mediterranean" crew in Season 6, she has never said a mean word about any of her fellow yachties. The stew always tried to be a positive force on board, even when she revealed her father had Alzheimer's during Season 6 (via Screen Rant). Although Veale was struggling on the inside, she tried to maintain a happy face and did her work without complaint.
Veale and the rest of the crew also had to deal with Stew Lexi Wilson's contentious nature, per Decider. While Wilson started fights with the "Below Deck Med" stars, Veale mostly kept herself out of the fray, preferring not to get caught up in the drama. Wilson eventually got fired, much to the relief of the crew.
Veale returned for "Below Deck Med" Season 7 as a deckhand this time — and despite her trepidation, she rocked her position and was promoted to "lead deckhand" by Bosun Storm Smith. As always, Veale's positive attitude caused her to get along with most of the crew, minus a hiccup she had with Reid Jenkins, whose late arrival caused him to have a shaky start (via Bravo). However, despite her issues with Wilson and Jenkins, another "Below Deck Med" crew member was the one that got under Veale's skin.
Courtney Veale wouldn't work with Natasha Webb again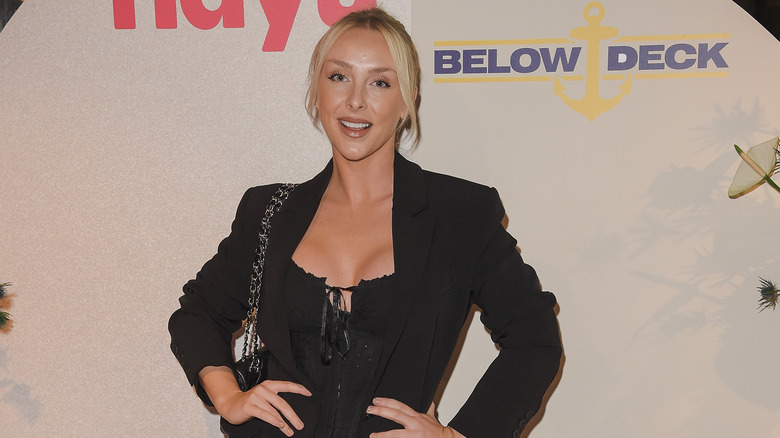 Mike Marsland/Getty Images
"Below Deck Mediterranean" Season 7 was full of drama, and Courtney Veale wanted nothing to do with it. While the lead deckhand wasn't in the middle of the spectacle, Chief Stew Natasha Webb's issues with Chef Dave White spilled over to the rest of the crew. When asked on "Watch What Happens Live with Andy Cohen" who she never wanted to work with again, Veale named Webb, per Bravo. "She just has a different kind of chief stew work ethic [than] what I've ever worked with before. And obviously, there was a lot of drama going on," Veale explained. She stated that she'd never worked with a chief stew like Webb. However, in her typical positive way, she added, "But she was dealing with a lot of pressure and stress, so maybe that has something to do with it."
After Webb's difficult first season, she was absent from the "Below Deck Med" reunion, which fans slammed her over. Veale chimed in on Webb's drama, stating: "If you're gonna be a manager or chief stew, then you need to be able to put people in their place. You need to be able to, like, manage a situation, and I think that's sometimes where other people got frustrated" (via Watch What Happens Live). Despite her criticism, Veale called Webb a "lovely girl" and only wished her the best moving forward.
These other Below Deck Med stars also criticized Natasha Webb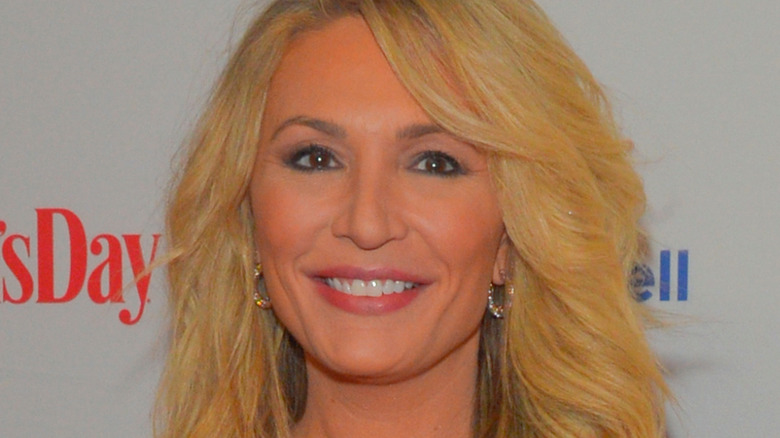 Ron Adar/Shutterstock
When "Below Deck Mediterranean" Season 7 first started, Natasha Webb and stew Natalya Scudder got along like a house on fire. The two also looked like they could be sisters, with their dark hair and piercing blue eyes. However, as the season unfolded, Scudder grew increasingly frustrated with Webb's work ethic. In a "Watch What Happens Live" episode, a fan asked Scudder if Webb stepped up more after her fellow stew, Kyle Viljoen, hurt himself on the boat. She replied that Webb spent "too much time in fairyland and not enough time on the boat." Scudder was most likely referring to Webb constantly texting her ex-boyfriend during work hours and failing to get her work done.
Webb also got criticism from other "Below Deck" stars. "Below Deck Sailing Yacht" Chief Stew Daisy Kelliher said Webb was "hard to watch" and stated, "[Viewers] want to feel like they do at their own work. The customer is an a******, and they love their team kind of thing. So, unfortunately, that's gone a bit wrong for her with the initial Dave thing and the Natalya thing, and yeah, Bravo viewers just don't like that," per Showbiz CheatSheet. "Below Deck" alum Kate Chastain had harsher words. "She's just really, really awful at her job and in so many ways," she declared on Brandi Glanville's "Unfiltered" podcast (via Reality Blurb). 
Clearly, Webb's first impression was not well-received, and fans will have to wait and see if she'll redeem herself in "Below Deck Med" Season 8.