Inside The Controversy Surrounding Ellen DeGeneres' Former Record Label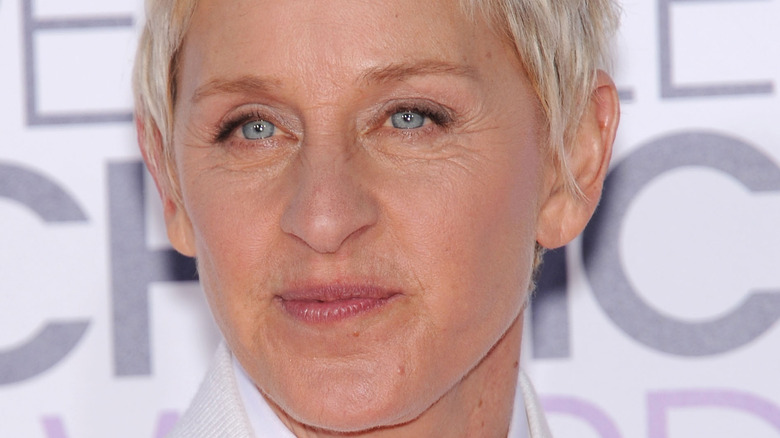 DFree/Shutterstock
Back in 2020, Emmy-winning talk show host Ellen DeGeneres courted controversy after past and present members of her eponymous daytime talk show came forward with claims that they had suffered sexual harassment, racism, bullying, intimidation, and an overall toxic work environment on-set. The allegations, originally reported by Buzzfeed, led to an internal investigation and prompted DeGeneres to privately and publicly apologize to her staffers. It also resulted to three executive producers being fired, per USA Today, and months after the misconduct came to light, DeGeneres announced that she was ending her show in 2022, after nearly 20 years on-air.
Although she insists that it had nothing to do with her departure, DeGeneres admitted to The Hollywood Reporter that the scandal involving her workplace was very hard on her. "It was very hurtful to me. I mean, very," she said of the allegations against her show. "It destroyed me, honestly. I'd be lying if I said it didn't."
Fast forward to 2022, the renowned television host again faced scrutiny after one of her protégés, Greyson Chance, blasted her and her now-defunct record label eleveneleven in an interview with Rolling Stone. Speaking to the publication, Chance accused DeGeneres of being "domineering" and "opportunistic" and of ghosting him when his music career hit a significant lull back in 2012. "I've never met someone more manipulative, more self-centered and more blatantly opportunistic than her," the singer said of his former mentor. And he was not alone! Below, everything you need to know about the controversy surrounding DeGeneres' former record label, and how the TV host reacted to the new allegations against her.
Greyson Chance claimed Ellen DeGeneres 'abandoned' him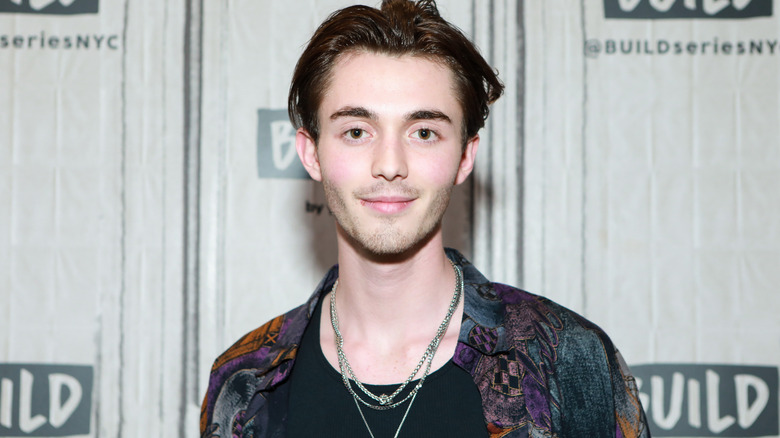 Jason Mendez/Getty Images
In 2010, Greyson Chance became the first artist to sign with Ellen DeGeneres' record label after his piano rendition of Lady Gaga's "Paparazzi" went viral on YouTube. While he and the television host got off to a pretty good start, Chance said their relationship quickly turned sour after DeGeneres became increasingly "way too controlling" about his career — from his clothes to his performances to which artists he should listen to and emulate. One of those artists was Justin Bieber, whose documentary "Never Say Never" Degeneres allegedly forced Greyson to watched. 
In his Rolling Stone interview, Chance recalled a phone call he had with DeGeneres where she "berated" him and his mother, Lisa, after finding out that Chance still had not seen the film. "'What type of mother are you?" he remembers DeGeneres telling Lisa. "Do you realize that I went out of my way to get this for you, and he can't sit down and watch it?'"
And then, when Chances' fame started to wane, Chances claimed that DeGeneres "completely abandoned" him. "I couldn't get ahold of her. Couldn't talk to her," said the singer, despite continuing to appear on "The Ellen DeGeneres Show" several times afterward. "Whenever I would come on the show, it was such a fake smile. She wouldn't even ask, 'How are you doing? How are you holding up?'" However, a source close to DeGeneres' team denied his claims, saying that the TV host actually went "above and beyond" for Chance. "Sometimes careers just don't take off," they pointed out, before alleging that Chance was only going after DeGeneres to stir up noise for his new album "Palladium."
Charlie Puth also speaks up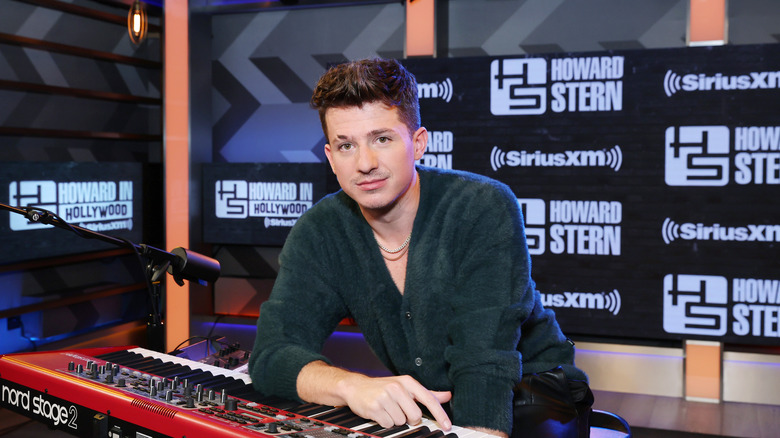 Amy Sussman/Getty Images
But Greyson Chance was not alone. Singer, songwriter, and music producer Charlie Puth, who signed with Ellen DeGeneres' record label back in 2011, also talked about his own unpleasant experience with the outfit in a separate Rolling Stone interview published later. "We both have different experiences, me versus Greyson," Puth had told the publication. "But I do agree with him that no one was present, certainly, after the creation of my first demo EP." Stressing that he wasn't putting the blame on one person, Puth claimed that he, too, felt he was totally abandoned by the team. "From a collective... All the people that were in that room, they just disappeared," he said. "I didn't hear from anybody." (Sources close to DeGeneres also refuted his claims, however.)
Despite what happened, Puth clarified that he harbors no ill feelings towards Ellen herself. "People describe Ellen as rude," said Puth. "I've never experienced that. Maybe she likes me." He also said that he wasn't particularly upset about his earlier songs never seeing the light of day as he wasn't sure whether he actually likes them. "I don't know how good they are," he said.
As for Chance, the "shut up" singer has doubled down on his claims against his former mentor. He also stated that though he is still grateful to DeGeneres for launching his career, he is more grateful to himself for never giving up on his dreams. "I'm more grateful for myself for the moments when I got dropped and everything went awry when I was a kid," said Chance (via People). "I'm thankful to 15-year-old me, who picked up the pieces and kept on going and kept on fighting."