Captain Sandy Yawn Isn't Shy About Her Least Favorite Below Deck Med Crew Member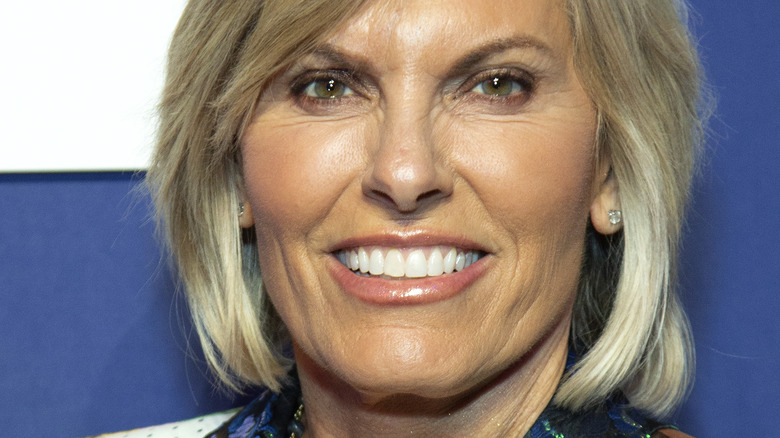 Santiago Felipe/Getty Images
Captain Sandy Yawn has been a controversial leader on "Below Deck Mediterranean" since Season 1. While many viewers were excited to see a female captain at the helm, they soon got tired of her micromanaging ways and felt she made poor decisions regarding the crew members, per Screen Rant. Yawn's relationship with "Below Deck Med" cast member Hannah Ferrier was also tumultuous throughout the seasons. While she tried to be a mentor to Ferrier, Yawn often questioned the chief stew's capabilities. During Season 4, Yawn gave Ferrier unsolicited advice and told her, "Yachting is not your passion" (via Bravo).
"Below Deck Med" viewers also felt that Yawn played favorites with the crew. She seemed to be more lenient on deckhand-turned-bosun Malia White while coming down hard on Ferrier. In Season 5, White found Ferrier's unregistered medication, along with a vape pen, on board and she reported it to Yawn, per Cinemablend. The captain ended up firing Ferrier, which led to a lot of outcry from viewers. Following Ferrier's departure, she and Yawn were never able to repair their relationship. "Hannah doesn't want any part of me," Yawn revealed to Us Weekly. Despite their rocky history, Ferrier was surprisingly not named as Yawn's least favorite cast member of "Below Deck Med."
Captain Sandy Yawn gives clues that she doesn't like Mathew Shea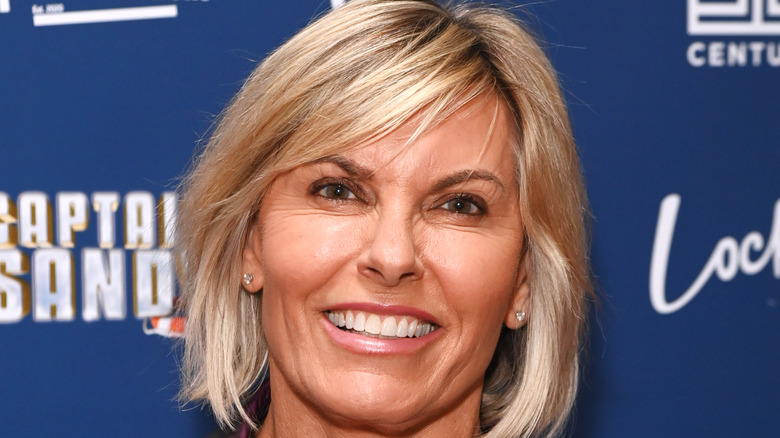 David M. Benett/Getty Images
Captain Sandy Yawn made a special appearance on "Watch What Happens Live with Andy Cohen" in November 2022, along with the other captains from the "Below Deck" franchise, per Bravo. When asked who her least favorite crew member was, she didn't say a name but divulged that it was "the chef" who "quit and then came back, and then quit again." It was easy to guess that she was talking about Chef Mathew Shea from Season 6. Right before the first charter, Shea hurt his knee and ended up leaving the crew high and dry. "I don't feel like I can do this properly. It's not going to be the same ... I'm freaking out. I don't know what to do. I can't do this," he was shown telling Yawn, via Us Weekly.
Shea ended up coming back to the boat and doing a fantastic job. However, later in the season after a crew night out, the chef left dinner abruptly and went back to the boat, per Bravo. In a fit of anger, he packed up his belongings and told the producers he was leaving. The next day, Shea came back with his tail between his legs, and although Yawn didn't want to keep him on, she had no choice because of the quarantine rules. Shea ended up finishing out the season, but his relationship with Yawn has been strained since.
Mathew Shea slams Sandy Yawn as the worst captain he's worked with
Although Mathew Shea ended on a high note, he had plenty of negative things to say about Captain Sandy Yawn during the "Below Deck Mediterranean" Season 6 reunion, via Us Weekly. Yawn claimed that she was "mortified" about Shea's behavior after watching the season. Shea hit back with, "I regret the bad moments I have, but I think I am a good employee and I think Captain Sandy is one of the worst captains I've ever worked with in my 15 years on boats." Shea later claimed in a now-deleted tweet that Yawn had called him a "p***y" and told him to "go f*** myself."
Shea also blamed Bravo for his bad edit. "After seeing the reunion episode, I have to say that I was once again disappointed in the decisions made in the editing room. To watch the network use my soundbite over and over for clickbait and commercial teasers and then to cut out..." he wrote on Twitter. The chef doubled down with another tweet: "Lastly, I stand by my sentiment about the Captain. I think even with the extremely favorable edit, it is obvious, especially to those of us in the industry. Maybe some time in the future I'll spill the tea on all the microaggressions and behavior ..." Given his animosity towards Yawn, it seems unlikely that Shea will ever return to "Below Deck Med."