What Really Happened Between Ben Affleck And Lindsay Shookus?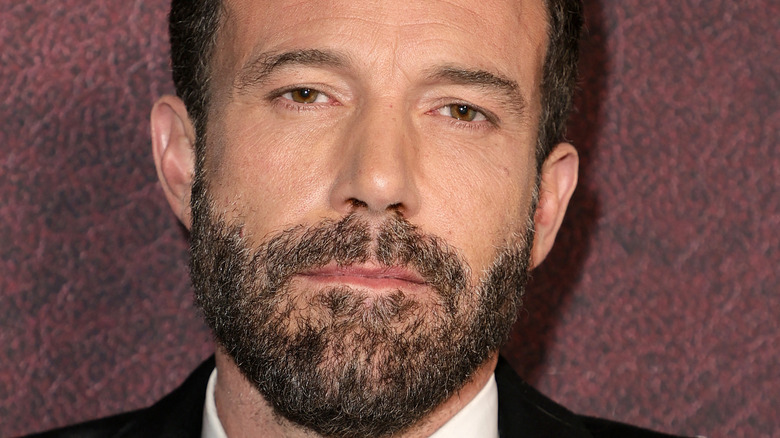 Kevin Winter/Getty Images
The only thing more impressive than Ben Affleck's career is his dating history. The famed actor has had his personal life on full display over the years and has been linked to quite a few well-known A-listers during that time. From Salma Hayek to Ana de Armas and Gwyneth Paltrow, Affleck has been romantically involved with several leading ladies, according to Us Weekly. However, his longest relationship was with his ex-wife Jennifer Garner. The two tied the knot in 2005 and were one of Hollywood's longest-standing couples, per Page Six. Throughout their marriage, Affleck and Garner welcomed three children and balanced their careers with parenting duties. However, after a decade of marriage, they released a joint statement to People announcing their separation.
Despite 10 years of marriage, the two were not on the same page. "The truth was, we took our time, we made a decision, we grew apart," Affleck revealed on "The Howard Stern Show" in December 2021. "We had a marriage that did not work. This happens ... And then we said, 'You know what? We tried. We tried because we had kids.'" After his divorce from Garner, the "Good Will Hunting" actor was involved in a few flings, including his alleged affair with his children's nanny, Christine Ouzounian. 
However, his first notable relationship after the big split was with television executive Lindsay Shookus. When romance rumors began to swirl between the "Justice League" actor and the "Saturday Night Live" producer, everyone was interested, though the news didn't come without a bit of scrutiny.
Ben Affleck and Lindsay Shookus had a whirlwind romance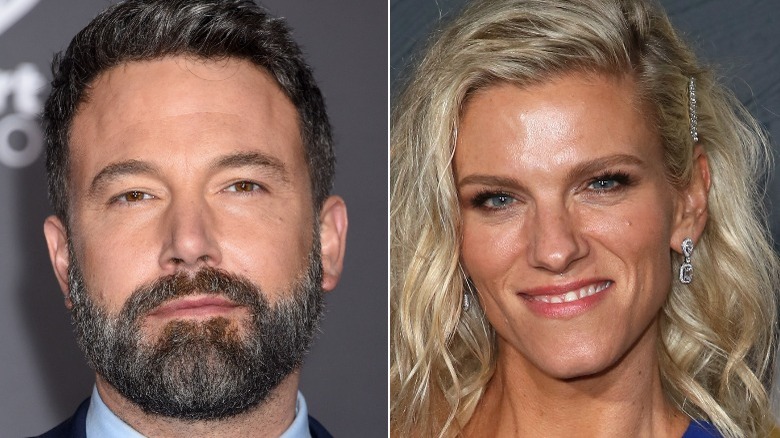 Ga Fullner/Shutterstock & David Livingston/Getty
Fans were shaken when rumors began swirling about Ben Affleck's involvement with television executive Lindsay Shookus. The pair were initially spotted together in 2013, per People, when Affleck and Snookus were still married to their respective partners.
Shookus was previously married to Kevin Miller, but remained "unhappy," according to a source who noted that pursuing a relationship with the "Deep Water" actor was worth it for the producer. "She isn't someone who would have been reckless. She's really down to earth and centered," the insider revealed to People in July 2017. "[The relationship] has got to be something that she felt was worth risking a lot for." Throughout the scrutiny of their relationship, Shookus alluded to the idea that the attention stemming from her public coupling with the "Argo" actor was a bit much. "My entire career has been behind the camera, and that's definitely where I'm most comfortable," she shared with Elle in June 2018. "Being considered a public figure honestly makes me laugh."
In addition to the original source who dropped a bombshell by stating the pair "full-on had an affair," a secondary source revealed to Radar Online in July 2017 that "there was an immediate spark," between the actor and the producer. The person went on to share that Affleck and Shookus "stayed in touch through Ben's appearances on SNL." Proving their spark was too much to ignore, the pair decided to give it a chance.
They split for a brief moment before officially going their separate ways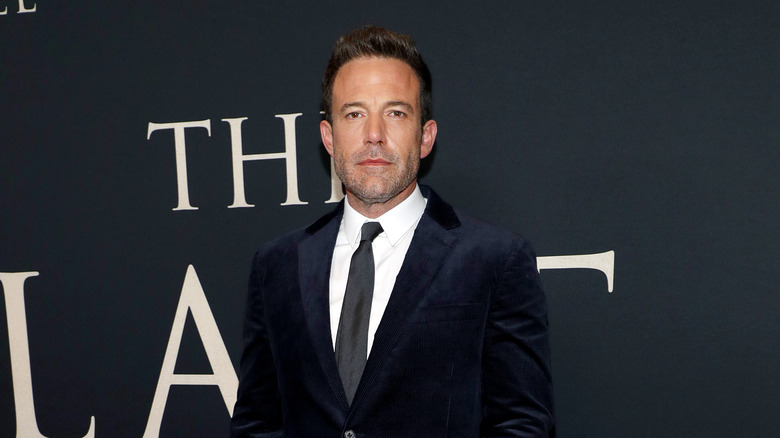 Astrid Stawiarz/Getty Images
Ben Affleck and Lindsay Shookus had a relationship full of fun, food, and travel. Despite its turbulent start, the pair was able to look past the initial difficulties and have a seemingly positive relationship. After taking their romance public, the dotting couple had fun in Las Vegas, relaxed in New York City, and even took a romantic vacation to Honolulu, per Yahoo! News.
A source confirmed to People in March 2018 that the couple was "not rushing anything," but "enjoy[ed] each other's company" and were "in a committed relationship." Going public seemed to be refreshing as Affleck was able to be himself. "He really liked her. He loved that she was smart, funny, opinionated," another source revealed to People in August 2018. "When they were together it brought him a bit outside of his comfort zone. She brought a bit of fresh air into his life that he needed."
The fun-loving couple had a brief split but opted to give it another try, which was also short-lived. Ultimately, the two didn't work out due to being "long-distance." A source spoke exclusively to People in August 2018 and said that the feelings were real and "they truly cared for each other" and gave it a solid attempt to "make it work." While it didn't work out for Affleck and Shookus as a couple, Affleck recently wed his long-time love, Jennifer Lopez, though Shookus remains single.