Did Demi Moore Get Any Money From Ashton Kutcher In Their Divorce?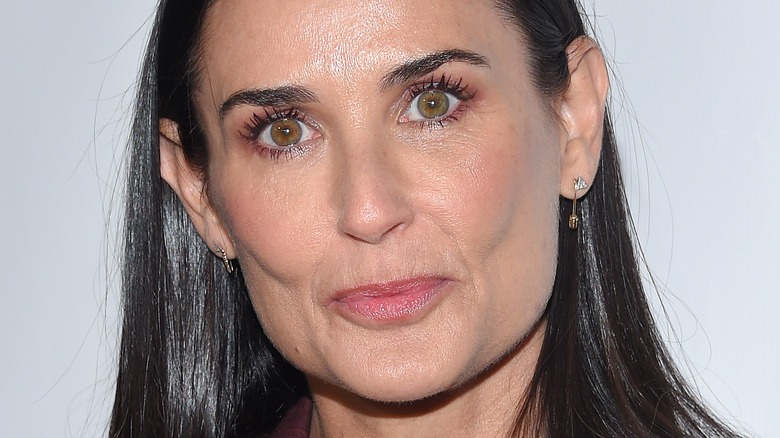 DFree/Shutterstock
Demi Moore surprised fans when she announced back in 2011 that she was ending her marriage to Ashton Kutcher after six years together. The famous couple started dating a few years after Moore had split from her first husband Bruce Willis and, per Mirror, sealed the deal in a Beverly Hills wedding on September 24, 2005. Despite controversy surrounding Moore and Kutcher's significant 16-year age gap, they proved to be unshakeable, and were a picture of pure wedded bliss when reports of Kutcher's infidelity began to appear in headlines in 2010. Moore confirmed their separation less than a year after the scandal broke, saying in a statement per E! News, "It is with great sadness and a heavy heart that I have decided to end my six-year marriage to Ashton. As a woman, a mother and a wife there are certain values and vows that I hold sacred, and it is in this spirit that I have chosen to move forward with my life."
Per People, Kutcher officially filed for divorce in Los Angeles Superior Court in December 2012, citing the age-old "irreconcilable differences" as the reason for his split from Moore. The "G.I. Jane" actor followed with her own petition in March 2013, asking spousal support from her ex-husband, and wanted him to pay her legal fees per the Los Angeles Times. But was she granted any? Did Moore walk away from her divorce with a pretty penny? 
Demi Moore demanded $20 million in her divorce settlement from Ashton Kutcher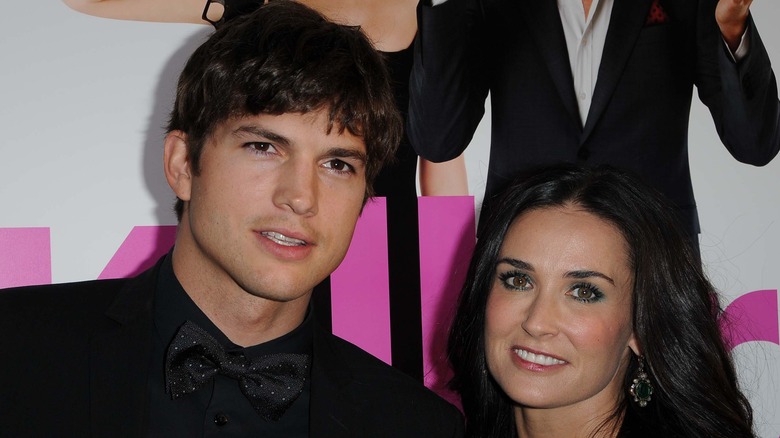 s_bukley/Shutterstock
Per Page Six, Demi Moore sought spousal support in her divorce settlement from Ashton Kutcher on the grounds that the "Two and a Half Men" star cheated on her during their marriage. At the time, Moore was believed to be one of the top-paid women in Hollywood with an estimated net worth of $150 million, while Kutcher was the highest-paid actor on television, all thanks to his role in "Two And a Half Men" for which he reportedly earned $750,000 per episode, according to the Daily Mail. In addition, Kutcher also had investments with tech companies through his A-Grade Investments firm. It was said that the actor made $20 million from these investments and that Moore wanted to get half of his share, per Radar Online.
Kutcher, however, ultimately refused to pay spousal support and instead gave Moore a hefty payout as part of their divorce agreement. While it is unknown just how much he paid his ex-wife, Marie Claire reported that Moore requested £18 million from Kutcher in her divorce filings. As for the division of their properties, TMZ claimed that the couple essentially split up the assets they acquired throughout their six-year marriage. In the end, both Moore and Kutcher walked away pleased with how their settlement worked out, according to the outlet.
Ashton Kutcher wasn't Demi Moore's only high-profile divorce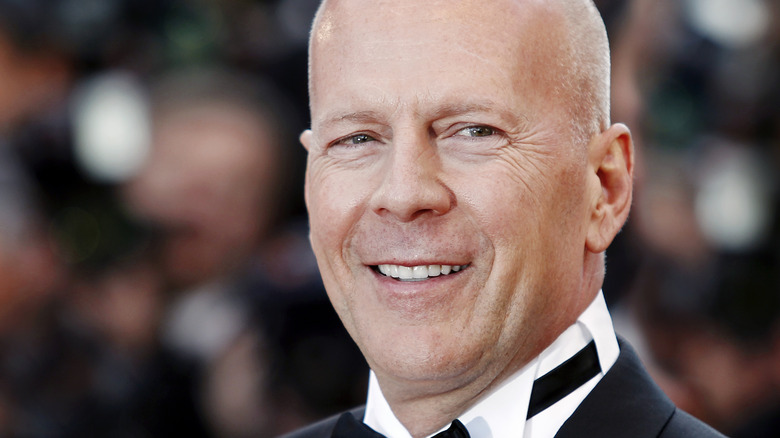 Andrea Raffin/Shutterstock
Before she tied the knot with Ashton Kutcher, Demi Moore was famously married to action star Bruce Willis, who is the father of her three gorgeous daughters: Rumer, Scout, and Tallulah. The two were one of the biggest "it couples" in Hollywood in the '80s and '90s, having met at a movie premiere in 1987 and then getting married later that year, per Smooth Radio. After over a decade of marital bliss, the couple announced in 1998 that they were parting ways. Their divorce was eventually finalized in 2000, and since then, Moore and Willis continued to be close friends.
Per Insider, Moore and Willis had one of the most expensive divorces in Hollywood at the time, next to the likes of Madonna and Guy Ritchie. Whereas Moore won a "generous settlement" from her divorce from Kutcher according to Page Six, the "Ghost" actor reportedly walked away from her marriage to Willis with a staggering $90 million. Currently, Moore remains one of the top-earning female celebrities in the 'biz, with her net worth sitting at around $200 million, per Celebrity Net Worth.