Rob Lowe's Oldest Son Is His Twin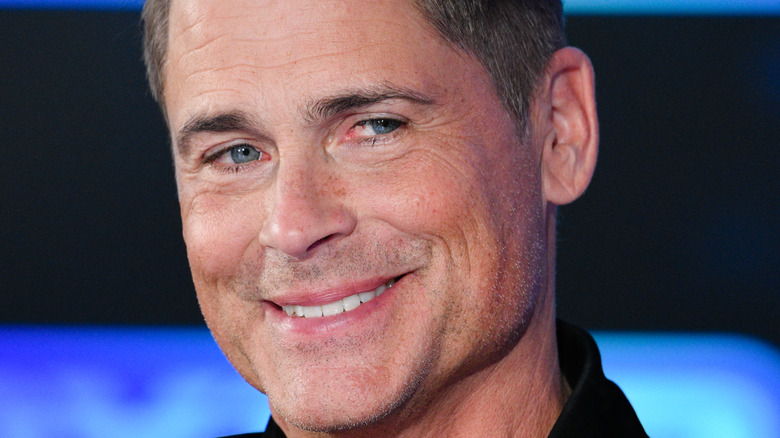 Noel Vasquez/Getty Images
Heartthrob and cinematic royalty Rob Lowe has a successful career in Hollywood. From his fan-favorite performance in the classic "St. Elmo's Fire" — which happened to make it on Collider's list of best performances — to his role in "The Outsiders," "Monster Truck," and many more, Lowe has been consistently dazzling fans since the 1980s. The 58-year-old has had quite the journey, and it's safe to say that he's enjoyed one of the most prominent staying powers in all of showbiz. With an acting resume spanning over four decades, the "Parks and Recreation" alum has had an impressive run that keeps getting better with time.
Success doesn't go unnoticed or uncelebrated for the star, as he's often reflected on being happy while navigating the trajectory of his whirlwind career. "I've never been happier, personally or professionally [and] there's not a day that goes by where I'm not thankful about it all," Lowe shared with People in January 2022. "I have gratitude and profound humility for the gifts that I've been given, and worked for, in this world."
The "9-1-1" star may be one of the biggest actors in the world, but being a father is more important to him than anything else. Lowe and Sheryl Berkoff have been married for over 30 years and share two children, Matthew Lowe, and John Owen Lowe. Rob's relationship with his children is closer than you think, and his eldest, son, Matthew, even shares a striking resemblance to the Tinseltown star.
Matthew Lowe looks a lot like his father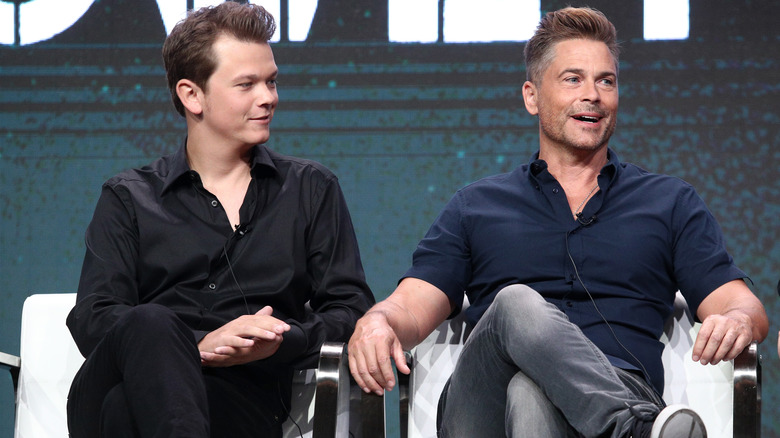 Frederick M. Brown/Getty Images
When it comes to charm and looks, Rob Lowe — who has undergone a stunning transformation over the years — and his sons have that covered. This is especially true of his eldest son, Matthew Lowe, who looks exactly like his father. Whether it's the defined, chiseled jawline or piercing, smoldering eyes, the resemblance between the two is undeniable. Take a look for yourself! In a pic shared on Instagram in January 2017, Matthew is the spitting image of his father. Fans flocked to the comment section to discuss how they're clearly cut from the same cloth. "One looks like dad, the other one looks like mom," one fan commented. " While another person gushed, "Like Father Like Sons ... handsome family ... truly Blessed."
The gene pool definitely did a copy/paste when it comes to Rob and Matthew. In addition to being a duplicate of his multi-talented father, Matthew shared with People in January 2022 that his famous dad is always "the cheerleader," and will do "absolutely anything to help you succeed." This wasn't the first time the lawyer praised his father, who is one of his "best friends." In a birthday tribute to celebrate Rob, Matthew said, "Happy Birthday to one of the best to ever do it!" and shared the sentiments alongside a photo of them skiing together. "Truly an expert on all things and one of my best friends, I love you." 
Rob Lowe has a close relationship with both of his children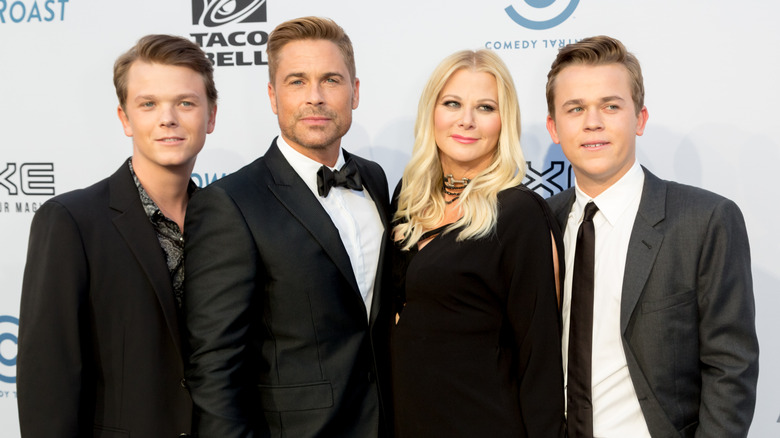 Greg Doherty/Getty Images
Rob Lowe has a close relationship with his sons, Matthew Lowe and John Lowe, and couldn't be more proud of them for their achievements. In an interview with People in January 2018, the "Code Black" actor revealed that he is "grateful" for his "family" and the life they've built together. "No matter how many movies or books or TV shows ... raising those guys has been my favorite thing I've ever done," he proudly gushed to Today in 2018. 
By the looks of it, his two sons share the same sentiments and couldn't be more proud of their father. "When you consider what he went through in his 20s, his meteoric rise and some turbulence, and being in the public eye for decades," John Owen stated to People in January. "To come out a family man, a really, really good father, a really, really strong husband, and just a fun, kind guy to be around, that's the day-to-day example he sets." Overall, Matthew and John Owen seemingly lead with humility and kindness, which is clearly a testament to their upbringing. 
"Family means absolutely everything to Rob," a friend of the star once exclusively told Closer Weekly in July 2017. "It's what's kept him grounded and sober ... It helped Rob organize the priorities in his life." We're happy to see the beloved actor living his best life with his two sons by his side!