Cheers Cast Members React To The News Of Kirstie Alley's Death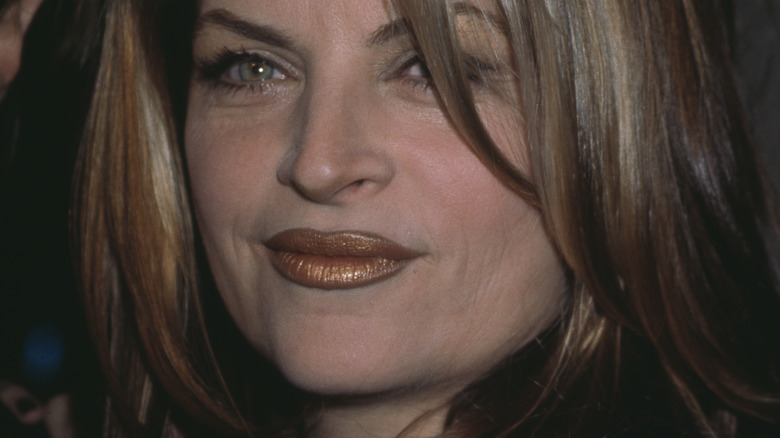 Michael Ochs Archives/Getty Images
Kirstie Alley's death from cancer on December 5, 2022 shook Hollywood. The children of the prolific TV and film star broke the news in a collective social media statement that day, writing that Alley, age 71, "was surrounded by her closest family and fought with great strength" at the end. With a rep later revealing, per People, that Alley had colon cancer, her family disclosed that the disease had only recently been discovered.
Alley's Hollywood breakout came in 1987 portraying Rebecca Howe on NBC's sitcom, "Cheers." Winning a Golden Globe and an Emmy for the role in 1991, she enjoyed a long career that included hit films like "Look Who's Talking" and 1995's Mary-Kate and Ashley Olsen vehicle, "It Takes Two." Her death was mourned by many of her past costars, including "Look Who's Talking" lead man, John Travolta. In a December 5 Instagram post, Travolta described Alley as "one of the most special relationships I've ever had," adding, "I know I will see you again." Denise Richards, Alley's costar in 1999's "Drop Dead Gorgeous," also memorialized her with unbridled fondness on Instagram. Calling Alley "the funniest, nicest & strongest women I've ever met," Richards recalled the late actor as having a "heart of gold & deep love for animals." 
Now, some of Alley's "Cheers" costars are adding their own heartfelt recollections of the late actor. 
Kirstie Alley's Cheers costars share emotional memories of her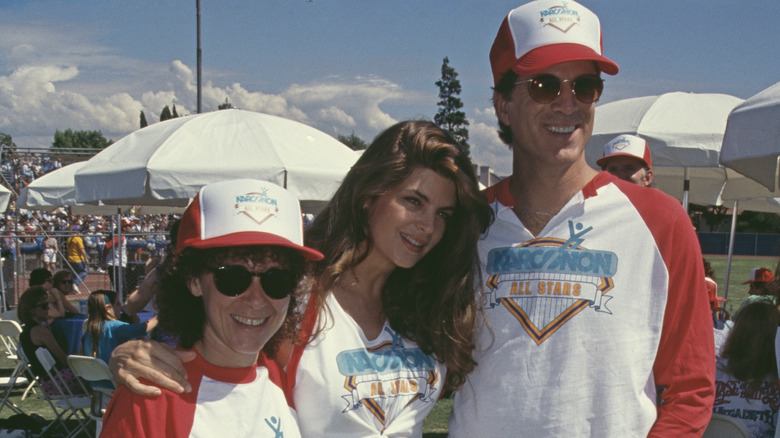 Michael Ochs Archives/Getty Images
In a series of statements shared with People, Kirstie Alley's "Cheers" costars reacted to the news of her death with loving memories. Recalling that he had just rewatched "Cheers" when he heard the tragic news, Ted Danson gushed about Alley's comedic talent. "Her ability to play a woman on the verge of a nervous breakdown was both moving and hysterically funny," Danson mused, adding, "She made me laugh 30 years ago ... and she made me laugh today just as hard [rewatching it]." 
Another "Cheers" costar, Rhea Perlman, shared the recollection of her children having sleepover treasure hunts at Alley's house. "We became friends almost instantly when she joined the cast," Perlman recalled. "Her joy of being was boundless." As for Kelsey Grammer, whose "Cheers" character, Dr. Frasier Crane, spawned the NBC long-running spin-off "Frasier," he issued a brief but thoughtful statement to People. "I always believed grief for a public figure is a private matter, but I will say I loved her," the veteran actor shared.
Alley's memories of her time on "Cheers" were just as fond. In a 1993 interview, she even told David Letterman of her Hail Mary plan to save the show after its cancellation. Calling a meeting of the show's actors and directors, Alley tried to rally them for another season and "go out with style and class." Sadly for all, her impassioned plea didn't take.