How Did Christina Hall Really Meet Her New Husband Joshua?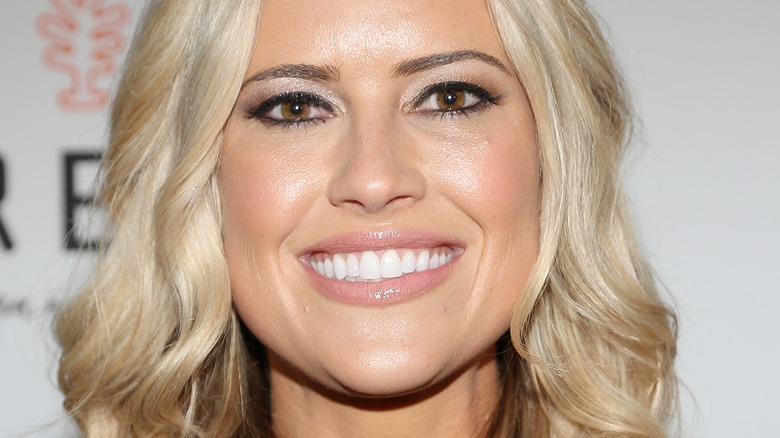 Alexander Tamargo/Getty Images
Christina Hall has not had an easy go of it when it comes to love. Thanks to her hit show "Flip or Flop" and its many spinoffs, fans have had a first-hand view of her chaotic love life for years. First, there was her tumultuous marriage to Tarek El Moussa. El Moussa and Hall met in their young twenties when they were working as realtors. Fast forward a bit, and they landed their own show, "Flip or Flop," with HGTV, which chronicled their attempts to flip crummy houses for massive profits.
"Flip or Flop" was a massive hit, and while it propelled the couple to financial success, it took a significant toll on their marriage. After many years and seasons, El Moussa and Hall called it quits on their relationship but weren't ready to say goodbye to "Flip or Flop" just yet. By Season 10, however, they were finally ready to wrap up the show. "Tarek and Christina are generally cordial. They're co-parenting, and nothing gets in the way of that," a source told People at the time. "The show was just too intimate of a setting at this point, and it was time to close that chapter." El Moussa was married to Heather Rea Young, star of "Selling Sunset," and Hall had already been married and divorced from someone else.
So yeah, it's been a rough go for Hall, but we have good news. After splitting from her second husband, Ant Anstead, Hall married her dream guy. Here's everything we know about how they got together.
Christina met Joshua at the right time
It was a slow burn for Christina Hall and Joshua Hall. According to sources who spoke to Us Weekly about the matter, Christina and Joshua met while she was with her second husband, Ant Anstead. It wasn't until 2021 — after Christina and Ant split — that she and Joshua reconnected in Tennessee, and things got serious.
As Christina remembers it, Joshua couldn't have come into her life at a better time. "I met Josh when I wasn't in a state of fear or fight-or-flight," Christina explained on Instagram, as she was coming off a bad breakup with Ant. When Christina reconnected with Joshua, the pair couldn't help but notice everything they had in common. "When we met this past spring, the synchronicities hit us so hard and fast they were impossible to ignore." Christina continued. The realtor added that though the chemistry was off the charts, she was nervous about the media catching wind of her romance – as she didn't want anything to ruin her budding relationship. Ultimately, she decided to go public with Joshua, and they got engaged a few months later. "Yes "another relationship," she wrote. "I'm 38 -I'll do what I want."
That might be her love life tied up in a neat little bow, but Christina is still very much dealing with the fallout from her second marriage.
Christina isn't out of the woods yet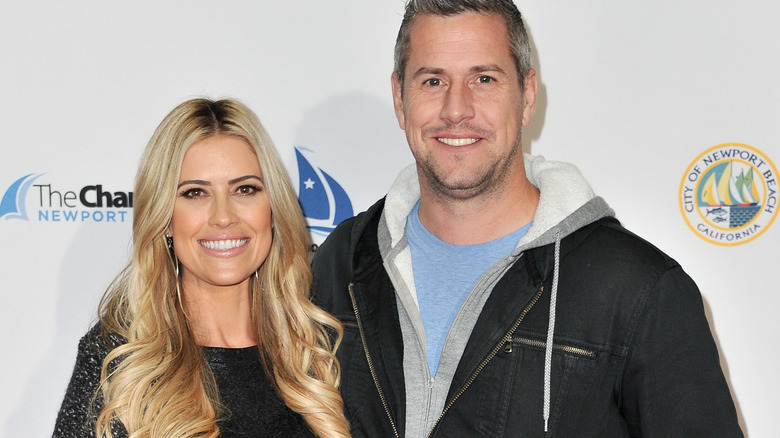 Allen Berezovsky/Getty Images
By most accounts, things seem to be all good between Christina Hall and her first husband, Tarek El Moussa — but the same cannot be said for Christina and Ant Anstead. In 2010, the then-couple welcomed a baby boy, Hudson. However, since splitting in 2021, they've been engaged in a very public and very messy custody battle.
The issue stems from Ant's apparent belief that Christina is an unfit mother. In 2021 TMZ reported that he had filed papers claiming that Hudson had been returned to him after testing positive for COVID-19, something he claims Christina neglected to tell him. He also noted an incident in which Hudson suffered a bad sunburn while under Christina's watch. Mostly though, he's upset Christina posts Hudson on her social media — especially in sponsored posts — and demands she stop. Ant is currently seeking full custody of Hudson. 
In a statement, Christina admitted she has her "share of ups and downs" but said she's a good mother and the issues regarding Hudson should be "handled privately." Meanwhile, Us Weekly reports the realtor will star alongside her third husband, Joshua Hall, in yet another "Flip or Flop" spinoff set to be called "Christina in the Country." Hopefully, the new show doesn't take the same toll on their marriage as it did with Christina and her first husband.