Patrick Dempsey's Secret Talent Is Seriously Impressive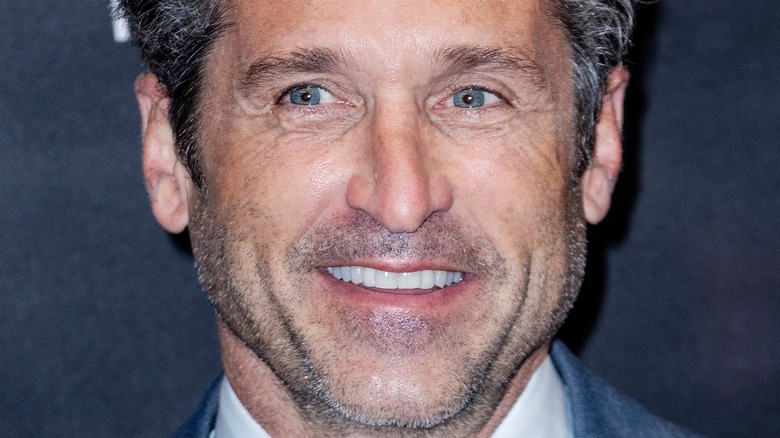 Andrea Raffin/Shutterstock
Patrick Dempsey, best known for portraying Derek Shepard on "Grey's Anatomy" until his 2015 exit, is a man of many talents. In addition to being a decorated actor, he's also a producer and director. One area that Dempsey apparently falls short in, however, is singing. 
While speaking with Entertainment Weekly in 2021, the actor shared that audiences would finally get to hear him sing in the "Enchanted" sequel, "Disenchanted." "I will be singing for the first time. I've never ever sung publicly — for a reason," Dempsey told the publication. "So bear with me. I hope the fans embrace it," he continued. The actor also added that the production really set him "up for success," given the "fun lyrics," "great choreography," and "interesting premise."  
While Dempsey's confidence in his singing ability is questionable, he has another secret talent that he undoubtedly owns — and you'll probably never guess what it is! 
Patrick Dempsey learned his secret talent in shop class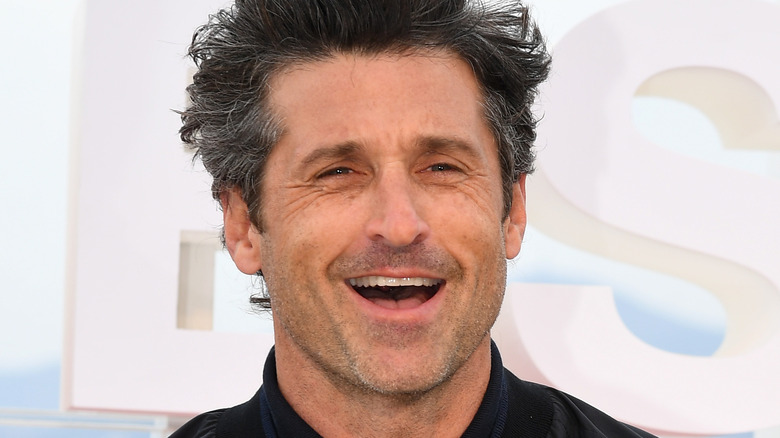 Pascal Le Segretain/Getty Images
Decades before Patrick Dempsey was entertaining audiences on "Grey's Anatomy," he was just a teenager with big dreams from Lewiston, Maine. And while most young adults dream of escaping their home town by becoming famous artists or entertainers, Dempsey wanted to use his secret talent: juggling. During a 2016 appearance on "The Jonathon Ross Show," Dempsey revealed that he came in second place in the junior division of the 1983 International Juggler's Competition. He also flaunted his juggling talents for the audience, sharing simultaneously that he started juggling in shop class after the power went out. "This was my escape out of a small town in Maine was to juggle my way out and then start with theater," he said.
Dempsey shared a similar story with E! Insider. After the interviewer put him on the spot, requesting for him to juggle a bag of apples, Dempsey went into further detail about the shop class story, noting, "The teacher was a vaudevillian" who "didn't know what to do with all the students." And when the teacher asked for volunteers to teach how to juggle, Dempsey jumped at the chance. He shared, "That got me out of Maine. That was my first job, to juggle."
Dempsey also lent his juggling talents to the 200th episode of "Grey's Anatomy" entitled "Puttin' on the Ritz," where the doctors put on a charity gala to raise money for the hospital.
Patrick Dempsey wanted to join the circus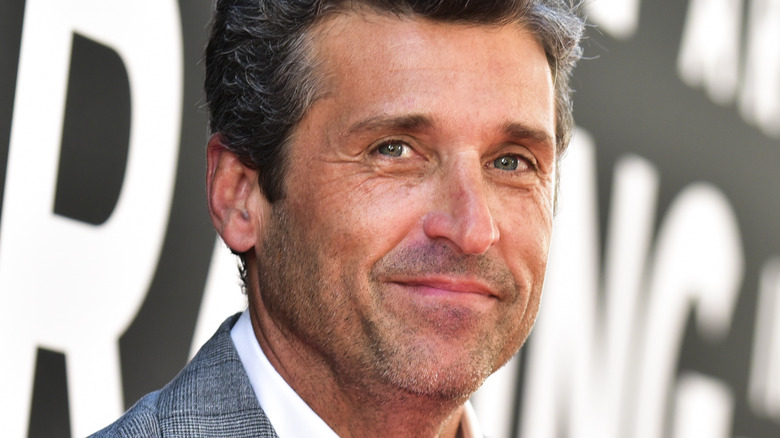 Rodin Eckenroth/Getty Images
Patrick Dempsey really put a lot of stock in is juggling skills during his early years. In fact, he once hoped to take his talents to the circus. During a sit-down with Entertainment Weekly, Dempsey revealed that he tried to land a job with the Ringling Brothers as a teen. However, he wasn't able to land the job — partially due to the complicated application. "
"The questionnaire is the most absurd thing you've ever seen like, 'How do you get along with people in small cars?' Things like that," Dempsey. shared The actor also noted his age as a barrier of entry. "I was too young, I didn't get accepted. Otherwise, I probably would've run off with the circus." Prior to going after his circus act dreams, Dempsey earned money by performing at children's birthday parties. "I did birthday parties on weekends. So I started off in old school vaudeville actually," Dempsey said during the interview. 
Even though Dempsey's professional juggler plans didn't pan out, he's obviously done quite well for himself. Plus, his fans can always look back on this throwback of a young Dempsey juggling and dancing while auditioning for an unnamed project.