What Patrick Dempsey Was Doing Before Grey's Anatomy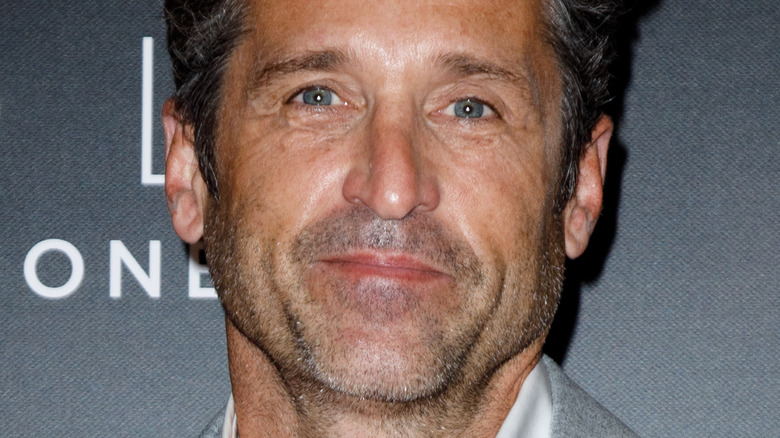 Rosdiana Ciaravolo/Getty Images
It may seem hard to believe, but at one point Patrick Dempsey was not synonymous with "Grey's Anatomy" nor his famous nickname of Dr. Derek "McDreamy" Shepherd. Now, that isn't to say the star wasn't graced with good looks all throughout his life, but it was "Grey's Anatomy" that shot Dempsey to stardom in Hollywood.
Before his big break though, Dempsey starred in smaller roles on screen. Born in Maine in 1996, Dempsey didn't start acting until he was a teenager. He started acting on stage, rather than in films, and began with a home-state rendition of "On Golden Pond," per IMDb. From there, it seems Dempsey caught the acting bug. He would go on to tour San Francisco when he was cast in "Torch Song Trilogy" — before seeking more opportunities on stage and in films.
And it didn't take long for him to receive roles. Starting in the '80s, Dempsey began acting in small roles in movies and on television. But while we all know Dempsey for his work on "Grey's Anatomy" and what led him to become a household name, many have wondered — what was he doing before landing his breakout role as Dr. Derek "McDreamy" Shepherd?
Patrick Dempsey went back and forth between TV and movies before Grey's Anatomy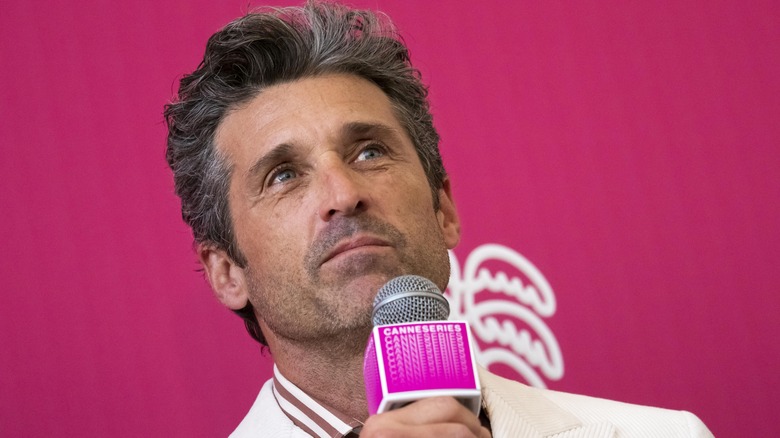 Arnold Jerocki/Getty Images
Following Patrick Dempsey's venture into acting, his career began picking up as he began picking up more and more roles.
In the late '80s, it didn't take him long before he reached his big hit on the movie screen. It was the 1987 film, "Can't Buy Me Love," which he starred in with Amanda Peterson that was his first big break, per Us Weekly. In the movie, Dempsey's heartthrob looks made him a super adorable nerd opposite the popular cheerleader, played by Peterson. After hitting success with "Can't Buy Me Love," Dempsey began acting more often and in bigger movies.
But it was his time on the TV screen — rather than the movie screen — that led him to his biggest roles yet. In the 1998 sitcom "Will & Grace," Dempsey starred alongside Will — played by Eric McCormack — as a closeted sports broadcaster, per IMDb. The success of his acting in "Will & Grace" then led Dempsey to his role in "Once & Again" and led him to an Emmy nomination for Outstanding Guest Actor. But while Dempsey didn't end up winning the award, he soon hit the jackpot after being cast on "Grey's Anatomy" in 2005.
Patrick Dempsey's role in 'Grey's Anatomy' only led to bigger roles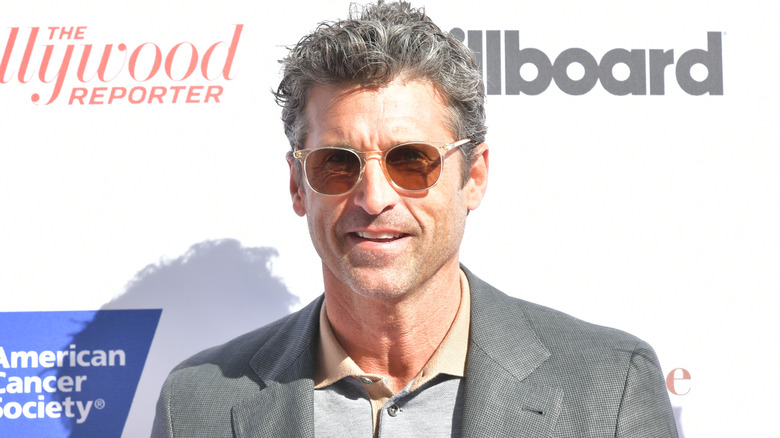 Amy Sussman/Getty Images
Joining "Grey's Anatomy" in 2005 led Patrick Dempsey to become not only a household name in Hollywood but the honorary Dr. Derek "McDreamy" Shepherd. Playing a neurosurgeon in the Grey Sloan Memorial Hospital, Dempsey stayed on the series for 11 seasons. During his time on the drama series, he became a Golden Globe nominee as well as the winner of the People's Choice Award for "Favorite Dramatic Actor," per IMDb. But despite the success, in 2015, Dempsey left the series — leaving fans heartbroken.
While Dempsey was loved by fans of the show, the feelings were not the same on the set. At the time, it was revealed Dempsey reportedly had a toxic attitude on set, and his relationship with co-star Ellen Pompeo had reportedly gone south as a result. In an interview with Entertainment Weekly, Dempsey didn't exactly deny having an attitude, but also noted the recording schedule of the show cut into time with his children — something that wore on him over time. 
At the time of his exit, Dempsey said he was thankful to have played the role of Dr. Shepherd for so long, and didn't know if he would ever land another role as prominent. But, he did. Since then, Dempsey has starred in the 2020 series "Devils" and was spotted with Amy Adams filming the "Enchanted" sequel — proving he is still the on-screen heartthrob he always was.