How Patrick Dempsey Really Got The Nickname 'McDreamy'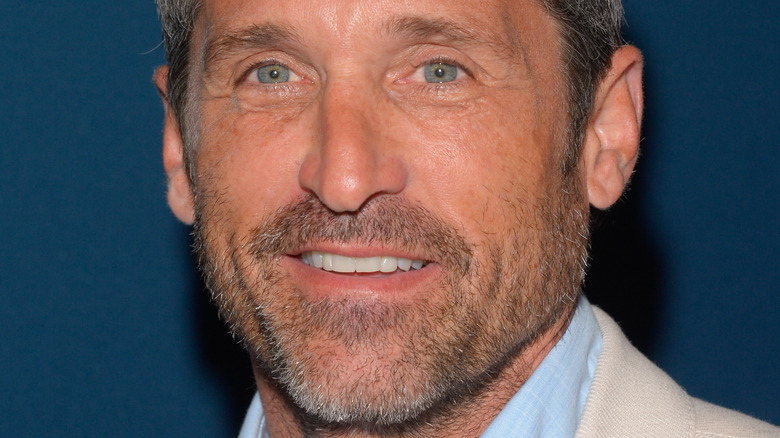 Ron Adar/Shutterstock
"Grey's Anatomy" has already charmed, thrilled, and devastated audiences for nearly two decades. As it was renewed for Season 19, the series will hold onto its status as the longest-running primetime medical drama — as well as the sixth-longest-running primetime show — in TV history, per Forbes. The ensemble that has made up the team at Grey Sloan Memorial Hospital is filled with so many memorable faces that even folks who haven't been loyal watchers all these years can keep up with who's who.
Possibly the most iconic example of this is Patrick Dempsey as Dr. Derek Shepherd, more fondly referred to as the one and only McDreamy. Dempsey got to share the nickname frenzy when co-star Eric Dane joined the cast as Dr. Mark Sloan and was dubbed McSteamy. The pair were even named one of Cosmopolitan U.K.'s hottest TV bromances in 2011.
Dane told Conan O'Brien that he never took the nickname too seriously and joked that since leaving the show, he could finally "let it all go." He also noted during a BUILD interview that he didn't mind being recognized as McSteamy, even if it feels tiring at times. "It never did anything bad for me ... so I don't mind it." As for Dempsey, there is an origin story to the nickname that ended up taking off.
It's all about McDreamy's eyes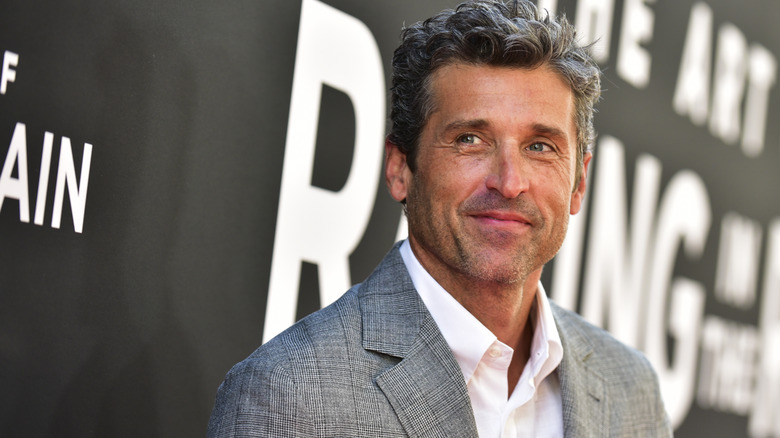 Rodin Eckenroth/Getty Images
"Grey's Anatomy" creator Shonda Rhimes revealed the origin of Dr. Derek Shepherd's nickname during an interview with Oprah Winfrey. "When we were shooting the pilot, Patrick was seriously the most adorable man we'd ever seen on camera," Rhimes explained. "We'd watch the monitor and think, 'Look at his dreamy eyes!' So we started calling him Patrick McDreamy, and it stuck." Fans very much agreed, and the dazzling fantasy of the ideal man proved to heighten drama throughout the series with every surprising flaw that was introduced.
"In some ways, he's a man who doesn't exist," Rhimes said when discussing how she originally imagined the character. The first episodes of the series lean on him seeming like the "perfect guy" who happens to show a liking for Meredith. The quick response? "[T]he audience falls in love with him." Rhimes was quick to shake things up in Episode 9 when it was revealed he has a wife. "Isn't that the way it often happens in life?"
Dempsey sat down with "Nightline" on ABC News a year following his exit from "Grey's" and shared that he has no hard feelings about being fused to the vision of McDreamy. "It's going to be there for the rest of my life so I have to accept that as a fact," he admitted. He then questioned, "Will I be known for anything other than that later in life?" Playing such a memorable character for 11 seasons is definitely going to be a difficult feat to top.
Patrick Dempsey had a very different nickname growing up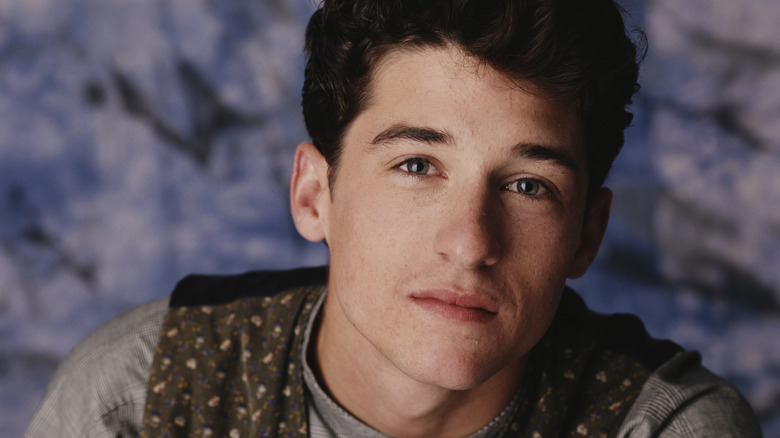 Michael Putland/Getty Images
Even though Patrick Dempsey may not want to be known as McDreamy forever, time has already helped him leave behind a nickname from his younger days. He revealed on ABC News' "Nightline" that the dreamy effect he had when starting "Grey's Anatomy" definitely took time to achieve. "I was really a small guy growing up and so I was 'the amoeba.' That was my nickname," he explained. "It's not your normal nickname. But I was a late-bloomer."
It may have taken some time to mature for the actor, but even his role as the nerdy Ronald Miller in "Can't Buy Me Love" from 1987 proved he had serious charm. Seriously, his messy mop of hair was something. Men's Health highlighted his style in his early days as a teen heartthrob — always effortlessly mixing clashing patterns and playing around with layers.
It seems like his natural fashion sense stayed with him over the years as he collaborated on the Patrick Dempsey Capsule Collection with sustainable luxury fashion brand BleuSalt in 2018. According to WWD, the limited-edition six-piece collection included trousers, blazers, a polo, and an English-inspired cap. Dempsey loved creating a comfortable and easy line for beach moments, traveling, and casual meetings. "I'm really proud to be a part of it," he expressed. Maybe this is the avenue to take the McDreamy persona to a new level while channeling some of that old-school amoeba energy.