What Patrick Dempsey's Behavior Was Really Like On The Grey's Anatomy Set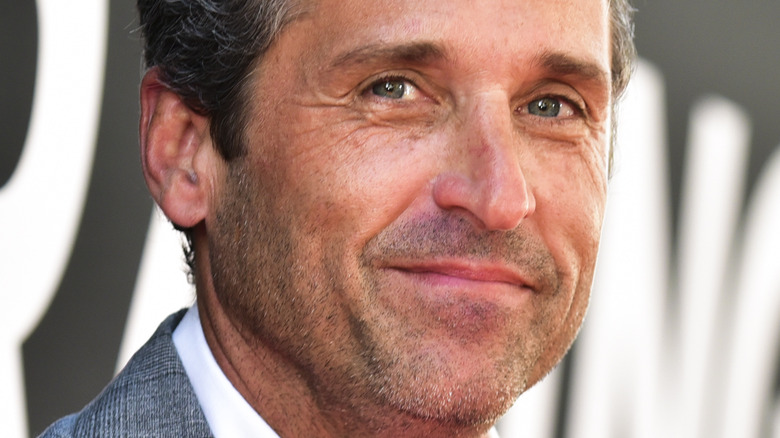 Rodin Eckenroth/Getty Images
"Grey's Anatomy" has achieved the impressive feat of becoming the longest-running medical drama in primetime television history. And with a show that has been on the air for nearly two decades, it's bound to have its fair share of behind-the-scenes controversies. In fact, some of the biggest dramas that plagued the show had something to do with actor exits, like when Katherine Heigl left due to an alleged beef with Shonda Rhimes and when Isaiah Washington got the boot after an altercation with a fellow co-star.
But among the departures that occurred throughout the years, perhaps nothing is more painful to fans than Patrick Dempsey's. It's been five years since Derek Shepherd, aka McDreamy, left the show, but his absence can still be felt even today. According to Dempsey, though, it was his time to go. "It just sort of unfolded in a very organic way. I don't remember the date. It was not in the fall. Maybe February or March. ... It happened very quickly," he told Entertainment Weekly. "It was just a natural progression... This was obviously the right time."
But the staff of "Grey's Anatomy" had a different account as to what happened. According to them, Dempsey wasn't really a pleasure to work with, leading to his character eventually getting written off the show.
Patrick Dempsey allegedly 'terrorized' the Grey's Anatomy set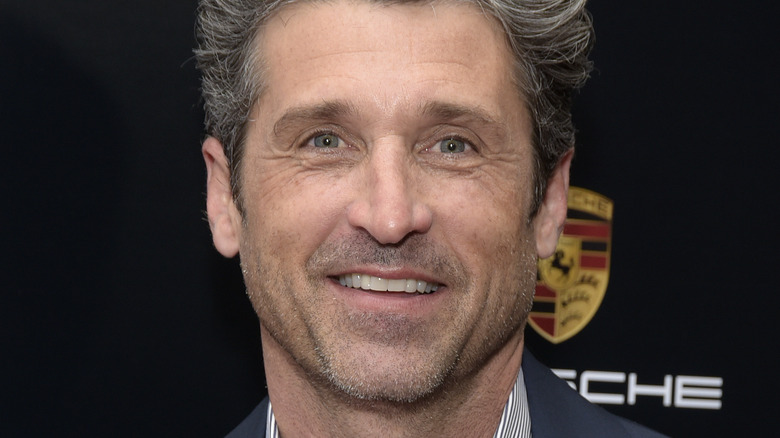 Michael Tullberg/Getty Images
Playing the same character for years is tough. Patrick Dempsey definitely felt the burnout about 10 seasons in, and the people he was working with at the time could sense it, too. His heart was no longer in it and he ultimately shifted from McDreamy to McDiva.
"There were H.R. issues. It wasn't sexual in any way. He sort of was terrorizing the set. Some cast members had all sorts of PTSD with him," executive producer James D. Parriott shared in the book "How to Save a Life: The Inside Story of Grey's Anatomy" (via The Hollywood Reporter). "[Dempsey] had this hold on the set where he knew he could stop production and scare people. The network and studio came down and we had sessions with them," Parriott added. "I think he was just done with the show. He didn't like the inconvenience of coming in every day and working. He and Shonda were at each other's throats."
Writer and producer Jeannine Renshaw echoed the same sentiment, saying that Dempsey did "a lot of the complaining" on-set. "There were times where Ellen [Pompeo] was frustrated with Patrick and she would get angry that he wasn't working as much," she said. "She was very big on having things be fair. She just didn't like that Patrick would complain that 'I'm here too late' or 'I've been here too long' when she had twice as many scenes in the episode as he did."
Patrick Dempsey no longer wanted the grueling schedule Grey's Anatomy demanded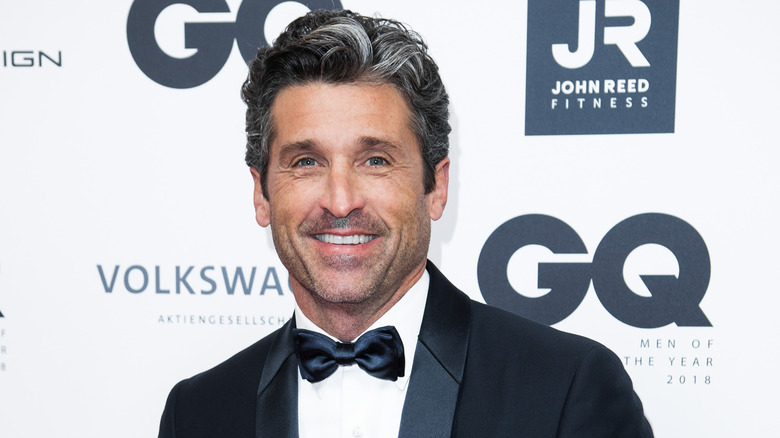 Matthias Nareyek/Getty Images
Patrick Dempsey didn't deny how tough it was to play the same character on the same show for more than a decade. He said that he had to suck it up because he was being paid well. "It's ten months, fifteen hours a day. You never know your schedule," he said in the book "How to Save a Life: The Inside Story of Grey's Anatomy" (via The Hollywood Reporter). "Doing that for eleven years is challenging. But you have to be grateful, because you're well compensated, so you can't really complain because you don't really have a right."
An unnamed crew member even said that Dempsey planned on leaving long ago — right around the time Sandra Oh did. "Poor Patrick... He was the Lone Ranger," the crew member said. "All the rogue actresses would go running to Shonda and say, 'Hey, Patrick's doing this.' He was just shut out in the cold ... When Sandra left, I remember him telling me, 'I should've left then, but I stayed on because they showed me all this money. They just were dumping money on me.'"
Dempsey eventually returned to the show in a guest capacity as part of Meredith Grey's COVID-induced dreams, but his impact on "Grey's Anatomy" will never be forgotten by fans. When he left, Shonda Rhimes said: "I absolutely never imagined saying goodbye to our McDreamy. Patrick Dempsey's performance shaped Derek in a way that I know we both hope became a meaningful example of what young women should demand from modern love. His loss will be felt by all."