The Truth About Patrick Dempsey And Ellen Pompeo's Relationship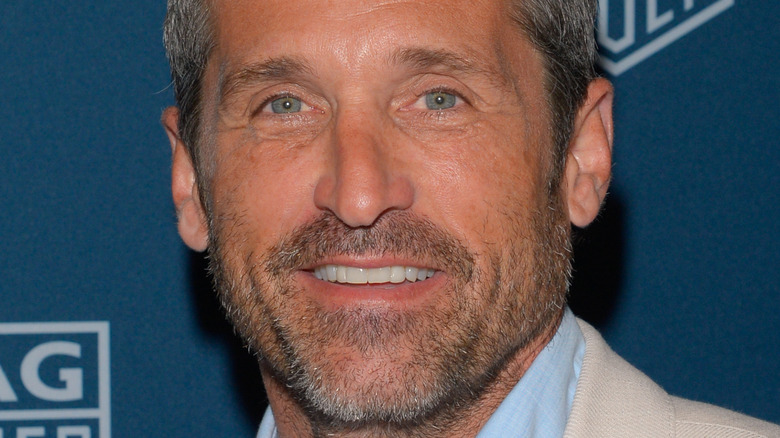 Shutterstock
Patrick Dempsey and Ellen Pompeo will always have a special place in our hearts. The two played the roles of Derrick Shepherd and Meredith Grey on the hit series "Grey's Anatomy," and pretty much everyone loved their on-screen romance. When you think of the best love stories of all time, you think of Romeo and Juliet and then Derek and Meredith, and we're not exaggerating.
The series started in 2005, per IMDb, and as of this writing, it is still on the air. However, fans' hearts were quite literally broken when Dempsey left the show in 2015, thus ending one of the most fantastic (television) love stories of our time. "It just sort of unfolded in a very organic way," Dempsey told Entertainment Weekly of his character's exit. He shared that there was not much discussion regarding him leaving and things sort of just panned out. "It was just a natural progression. And the way everything was unfolding in a very organic way, it was like, okay! This was obviously the right time. And then it was a question of..." he trailed off, per the outlet. "That's a question for Shonda."
At the time, Dempsey also had nothing but nice things to say about co-star Ellen Pompeo and their on-screen romance. "Beautiful chemistry," he told the outlet with tears in his eyes. "It's magic. We're like a married couple. It's 10 years, and it was magic from the beginning." So how are the two now? Keep scrolling for more details.
Patrick Dempsey and Ellen Pompeo lost touch but reunited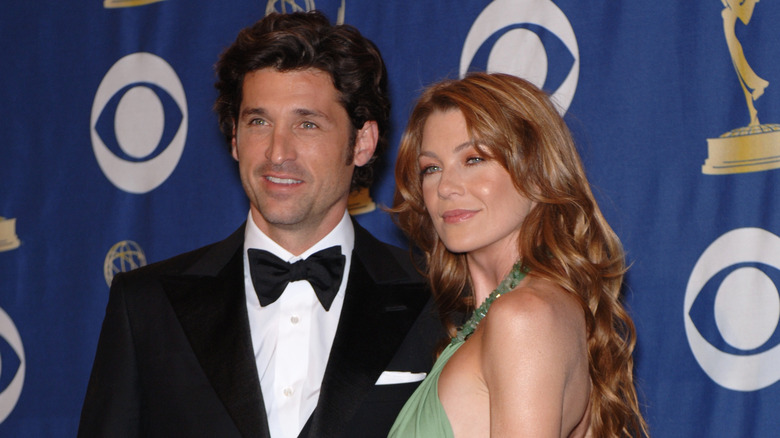 Shutterstock
Patrick Dempsey and Ellen Pompeo may have been a match made in television heaven, but since Dempsey left "Grey's Anatomy" in 2015, the pair has not stayed in close touch and let us tell you that we are just as heartbroken as you are. On an episode of "Red Table Talk" in 2018, Pompeo chatted about her former co-star and admitted that the two hadn't spoken in years. "I have no hard feelings towards him, he's a wonderful actor, and we made, you know, the best TV you could make together," she confessed to Jada Pinkett Smith. "That's a talented man right there... he did 11 amazing years."
And Pompeo didn't stop there. "Typically when people leave the show, they need to sort of re-find themselves, who they are, without the show, because the show takes up so much of your life," she continued. "So, we have not spoken, but I will always have a place in my heart for Patrick."
Luckily, the two have reunited since. In 2020, fans were treated to a thrill when Dempsey and Pompeo reunited on the show's set. Dempsey opened up about his "second act" to The Independent, stating that "it was really a special experience for all of us." He also shared that a few tears were shed. "We all cried, and we all had a lot of movement emotionally. It was very healing." We loved this reunion both on-screen and off.