How Grey's Anatomy Kept McDreamy's Return A Secret For So Long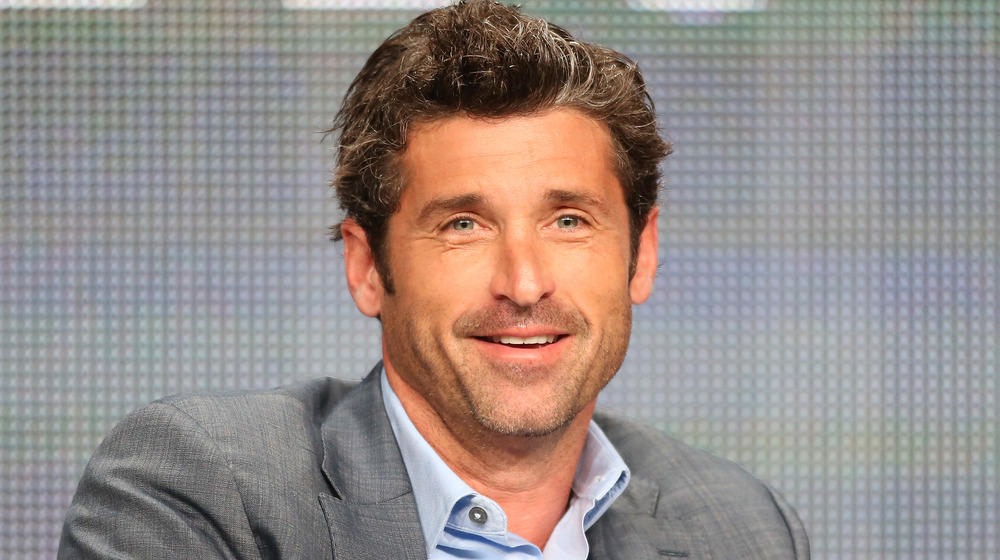 Frederick M. Brown/Getty Images
Grey's Anatomy's Season 17 premiere, which aired on Nov. 12, 2020, tackled the ongoing COVID-19 pandemic in the most real way by giving fans a look at the doctors and healthcare workers of Grey Sloan Memorial battle with the outbreak on the front lines. However, nothing could've prepared anyone for the episode's major plot twist: Patrick Dempsey, who played Derek "McDreamy" Shepherd for 11 seasons, made a shocking return six years after his character died on the show. He appeared in a dream-like sequence in a scene with Ellen Pompeo's character, Meredith Grey, after she contracts the virus.
According to showrunner Krista Vernoff, she brought McDreamy back because she wanted to chronicle the realities of the global pandemic but also to "bring joy, and escape, and fan candy, and all the things that at Grey's Anatomy we give people," she told Deadline. She revealed that she came up with the idea while taking a walk on the beach one day, explaining, "I had this imagining of a beach motif throughout the season, and I called Ellen, and I said, what if we bring back, I don't know, some dead character that you could dream of on the beach, that would be so fun for the fans." Vernoff continued, "And she said, 'Let's get Patrick.' Even in my most excitable dream life, that thought hadn't occurred to me as an option, and there it was."
Keep scrolling to find out how Grey's Anatomy managed to keep Dempsey's surprise appearance a secret.
No one knew Patrick Dempsey was coming back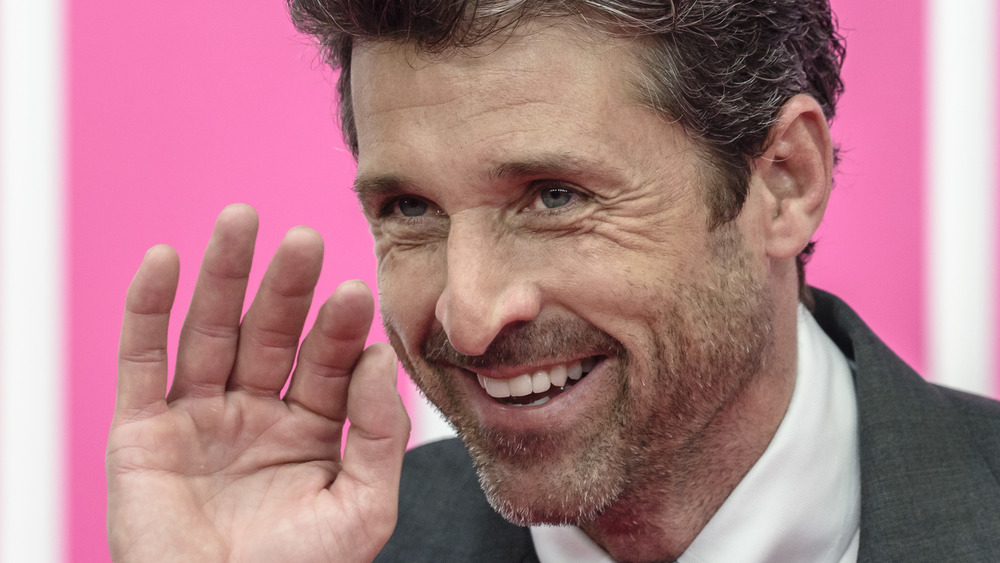 Clemens Bilan/Getty Images
Fans were predictably stunned when they saw Grey's Anatomy Season 17's surprise ending, which is precisely why the show went through hoops trying to keep Patrick Dempsey's guest appearance classified information. "I have to say that it was an epic feat, the keeping of this secret," showrunner Krista Vernoff told Deadline. "I didn't send cuts to the studio and network that included that last scene." She even went as far has not having "writers' assistants in the writers' room for the last couple of months" in an effort to not spoil the big surprise. She continued, "There were writers who didn't know we were doing this on that staff. Most of the actors didn't know we were doing this. The crew didn't know we were doing this when they showed up on the day."
But wait, there's more! Vernoff admitted she did something even sneakier to keep the McDreamy surprise a secret.
The writers changed Patrick Dempsey's name in the script
Grey's Anatomy showrunner Krista Vernoff told Deadline that she changed McDreamy's name in the script to another famous — but dead — character: Meredith Grey's mom, Ellis, who has previously shown up in dream-like scenes. She explained, "I put the name 'Ellis Grey' in the script that we read at the table, and I had Meredith say 'Mom' at the table, so we got there on the day, and no one had been told what was happening." She added, "I was like a crazy person with this secret. And Ellen and I were texting at all hours of the night, like, who knows, I think this person." 
As for whether fans can expect more McDreamy this season, Vernoff teased, "It's more than the one scene you saw." Meanwhile, Dempsey also said he wants to do more episodes. "It was fun," he told Deadline. "I think that's what attracted me to this storyline, I think it can be really helpful and healing to so many people."