Adam Rippon Finally Meets Sally Field's Son After She Tried To Set Them Up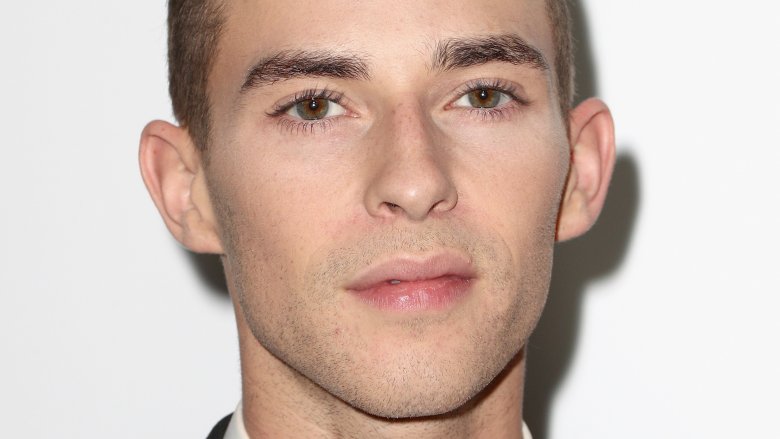 Getty Images
Is Sally Field the best matchmaker around?
On Saturday, March 10, 2018, Olympic figure skater Adam Rippon finally met the Forrest Gump star's son, writer-director Sam Greisman, nearly a month after she attempted to set them up on social media. The two crossed paths at the 2018 Human Rights Campaign Dinner in Los Angeles, where Rippon was being honored with the Visibility Award for his contributions to the LGBTQ community.
"No matter where you have come from or where you are going to, there is someone who looks up to you, and they will find inspiration in your strength of just being yourself," the Olympic breakout star said while accepting the award. "Be a role model. And never forget that you can be someone's champion."
Greisman attended the event and took to social media to document his and Rippon's chance meeting following his Olympic crush's powerful speech. "Thanks, mom," he jokingly captioned snapshots of the two adorably posing together on Twitter and Instagram.
As Nicki Swift previously reported, Greisman, 30, took to Twitter last month with a screenshot of a text message exchange, in which his mom encouraged him to make a move. "Sam... he's insanely pretty. Find a way," Field, 71, wrote to the youngest of her three sons. Greisman captioned the tweet with, "Just some really helpful advice from my mom on how to deal with my Olympic crush."
After Field tagged Rippon, 28, in a retweet of the exchange, Greisman hilariously replied, "Yikes."
Rippon, who won a bronze medal at the 2018 Winter Games, later responded to Field's attempt at matchmaking. "Sally! She bold," he said at Buzzfeed's Snapchat studio. "Sam, your mom — I admire her. And I'm sure one day we're going to meet! So thanks, mom."
Earlier this month, the pro athlete told Entertainment Tonight that his "status is single" and revealed that he had actually reached out to Greisman. "We chatted and talked and I said, 'Hopefully, one day we'll run into each other,' 'cause we both live here in L.A." Rippon said. "So maybe one day we'll meet, but we'll definitely be friends."