Kyle Richards Addresses RHOBH Pause Rumors After Her Tumultuous Season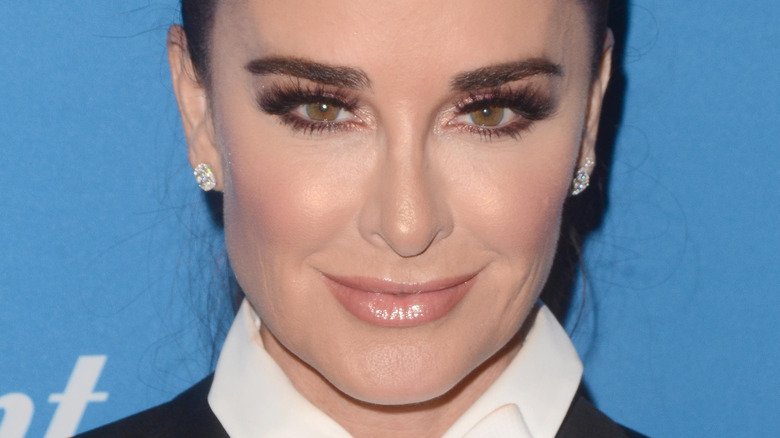 Kathy Hutchins/Shutterstock
For a long time, fans knew Vicki Gunvalson as the "OG of the OC." If that's the case, then there's no doubt that Kyle Richards is the "OG of Beverly Hills." The mother of four has starred in the "The Real Housewives of Beverly Hills" since its freshman season in 2010, and she's currently the longest-running cast member of the series. Over the years, there has been plenty of drama for the reality star, and there's no doubt that the show's most recent season was one of the most tumultuous yet.
One of Season 12's biggest storylines proved to be the rocky relationship between Richards and her sister, Kathy Hilton. As fans know, the siblings have gone through many ups and downs over the years, but fans saw a lot more drama between them this past season. Richards has spoken about their sisterly dynamic on many occasions, including in October, where she told Page Six she wishes she would not have had her sisters join her on the series. "It was really bad for me. It was very emotionally draining," she said of the reunion, adding that she would "rather watch 'The Exorcist' on repeat" than have to sit through the reunion again. "My most difficult reunions were [Seasons] 5 and 12. No coincidence there," she added, one of which she sparred with sis Kim Richards and the other with Hilton.
So, does all the drama mean the show could be on hiatus? 
Kylie Richards weighs in on filming delay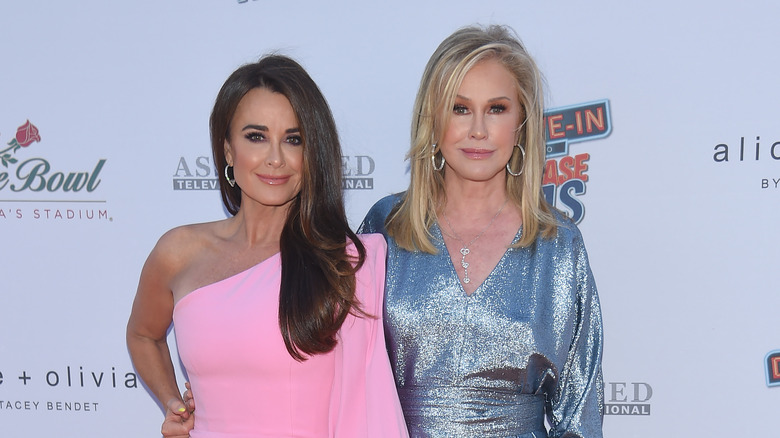 DFree/Shutterstock
Is there trouble in Beverly Hills? As Kyle Richards walked the red carpet in early December, she caught up with Extra, sharing her thoughts on the past season of "RHOBH" and a rumor that the show had been put on "pause" for the time being. "True, but I think 'pause' is like the word of the moment," she said, adding that things sound a lot more "dramatic" than they really are. "I think we just kind of wanted to shift our schedule actually. So we used to start in April ... but we're starting later this time," she added. Richards continued, "I know people think, 'Oh, there must be some drama they're starting late.' It's not that serious." The star also reiterated that the last season of the show was really "rough" and stated that it even made her feel "depressed." However, she's hoping to "mend some relationships" and "move forward" in her life. 
Richards also touched on her relationship with her sister Kathy Hilton after the crazy year. "We could be better, but we are sisters, and at the end of the day we always come together," Richards stated. "But we could be better, and that's what I want, that's what I need in my life to feel good." According to Screen Rant, there could be a newcomer for "RHOBH" season 13 in Hilton's friend, Ursula Nesbitt. No matter what, we're sure to see plenty more drama from the ladies of Beverly Hills.