Jennifer Lawrence Has Twitter Fuming Over Her Claim About Hunger Games Role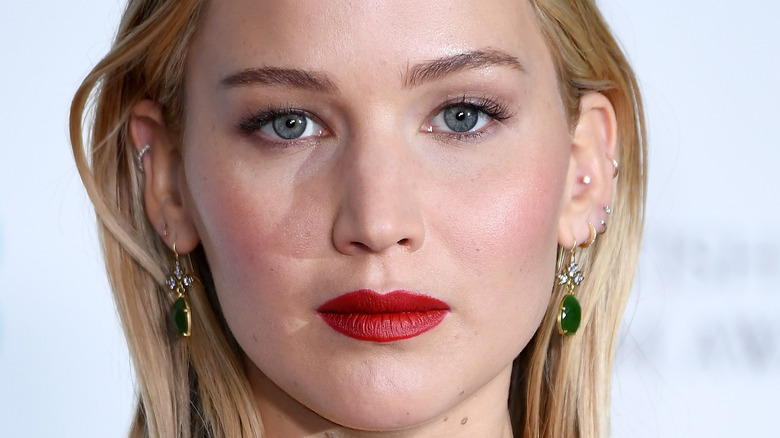 Jeff Spicer/Getty Images
Jennifer Lawrence was known as the "Girl on Fire" in the iconic series "The Hunger Games," but this time, the actor is actually in the hot seat for comments she made about the franchise. Although she starred in several films prior to "The Hunger Games," Lawrence rose to stardom after taking on the role of Katniss Everdeen. In 2015, the Kentucky-born actor spoke with USA Today about how much the movies impacted her life. Lawrence said, "It was a pretty quick explosion. It took a few years of getting used to the new normal. I just feel I have this weird and wonderful job." 
However, the attention surrounding the movie ultimately became too much for Lawrence to bear, according to Variety. The 32-year-old said, "When 'Hunger Games' was out, I couldn't really be an observer of life because everybody was observing me. I could feel my craft suffering." With the mounting pressure put on her, the "Mother!" star decided to take a break for several years. It wasn't until 2022 that the Oscar winner returned to the industry.
Despite her break, people continue to "observe" Lawrence's every move, and this time around, they're truly upset by what she said. Lawrence will forever be known as Katniss Everdeen, and she recognizes how impactful the films have been on audiences. Even 10 years after "The Hunger Games" was released, the actor still talks about her iconic role. However, her latest comments regarding the film don't seem to be sitting well with Twitter users.
Jennifer claims she was first female lead in an action film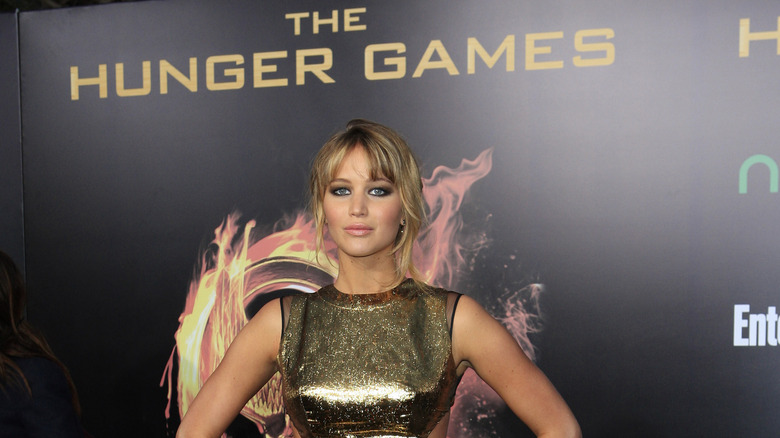 Joe Seer/Shutterstock
Jennifer Lawrence recently sat down with fellow actor Viola Davis for Variety's Actors on Actors series. The two women discussed their Hollywood careers among several other topics. One comment made by Lawrence, in particular, though, stood out to fans. It came when the 32-year-old made a remark about her role in "The Hunger Games" franchise, per Variety. Lawrence said, "I remember when I was doing 'Hunger Games,' nobody had ever put a woman in the lead of an action movie because it wouldn't work — because we were told girls and boys can both identify with a male lead, but boys cannot identify with a female lead." She went on to talk about how thrilling it is to see films that challenge this idea. 
However, Lawrence's good intentions quickly became overshadowed by her claim that she was the first female "lead of an action movie." The comment caused an uproar among Twitter users. People were confused by Lawrence's statement, as one Twitter user wrote, "Jennifer Lawrence claims that before the Hunger Games there were no female protagonists. Really?" Another Tweet pointed toward several female actors, including Linda Hamilton, Sigourney Weaver, Angelina Jolie, and Milla Jovovich, who have all previously starred in action films. The rage continued as thousands of users shared their opinion on Lawrence's comments, ultimately getting the topic trending. 
It looks like "The Hunger Games" actor's return to the industry may be off to a rocky start.