This Is Really Why Jennifer Lawrence Stepped Away From The Spotlight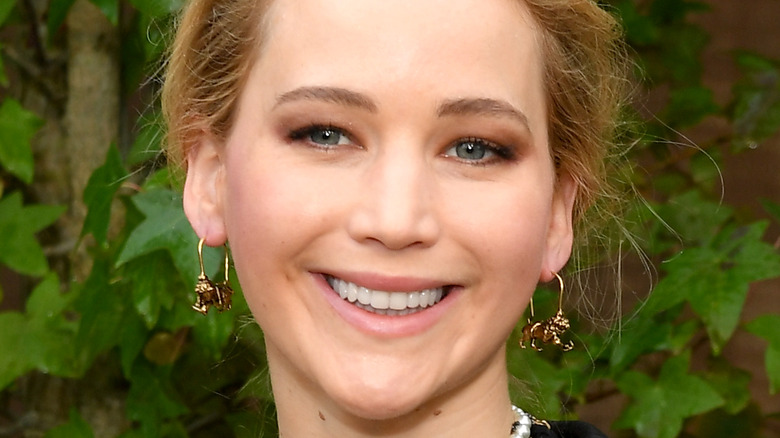 Pascal Le Segretain/Getty Images
Jennifer Lawrence is stepping back into the public eye after taking some time away from the spotlight.
The Academy Award-winning actor stole audiences' hearts as Katniss Everdeen in "The Hunger Games" series and gained critical acclaim for her roles in "Winter's Bone" and "Silver Linings Playbook." Lawrence gained the title of "World's Highest Paid Actress" in 2016, raking in a steep $46 million for her work, according to Forbes. However, after starring in "X-Men: Dark Phoenix" in 2019, Lawrence made the decision to step away from the fame and take some time for herself.
Lawrence married her husband, art director Cooke Maroney, in October 2019 — and the pair is expecting their first child together sometime in 2022, per People. The star recently returned to acting with Adam McKay's upcoming Netflix comedy, "Don't Look Up," alongside Leonardo DiCaprio and Jonah Hill. Ahead of her comeback role on the streaming service, Lawrence opened up about why she removed herself from the limelight.
Jennifer Lawrence wasn't happy with acting anymore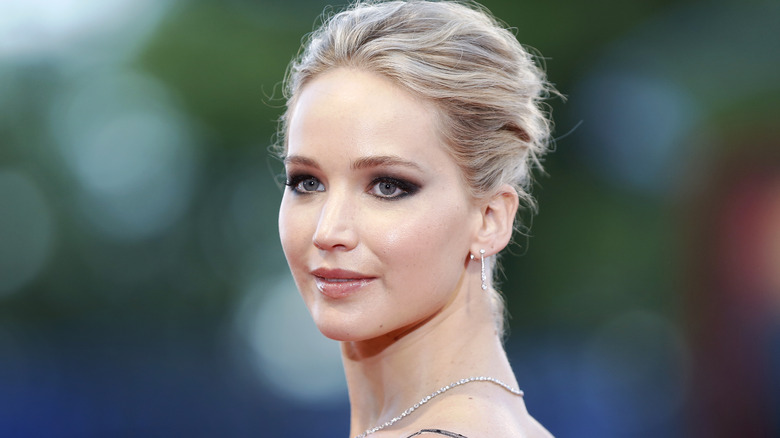 Andrea Raffin/Shutterstock
Despite raking in millions for her work, Jennifer Lawrence revealed to Vanity Fair she had "gotten sick" of herself at one point in her career. The actor's last few films before her hiatus, including "Red Sparrow," "Passengers" and "mother!," didn't bode well with critics, according to The Daily Beast, and the actor thought she could be doing better. "I was not pumping out the quality that I should have," JLaw explained in her Vanity Fair interview as cover star.
During her hiatus, Lawrence revealed in a 2020 interview on the "Absolutely Not" podcast she had "lost track of the kind of films" she wanted to make, along with why she wanted to be a part of film projects. Getting wrapped up in the industry led the Oscar winner to take some time off. "I felt like my career had taken on a life of its own, a slick life kind of thing," Lawrence said on the pod, "And I just had to make some changes and I did."
On top of the stresses of working in Hollywood, being mega-famous was also taking a toll on the actor. "It's not healthy to realize how many people are actually looking and listening to you," Lawrence explained in a 2017 interview with Variety. While on her acting hiatus, Lawrence refocused her energy on activism organization Represent.Us, per E! Online.
Jennifer Lawrence will continue to keep some things private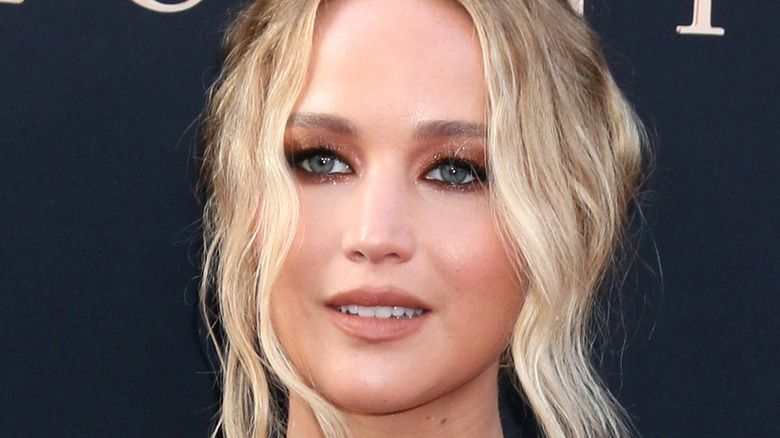 Kathy Hutchins/Shutterstock
After taking time off, Jennifer Lawrence's movie star duties are in full swing. In addition to the upcoming, star-studded film, "Don't Look Up," Lawrence will star in the lead role in the upcoming Elizabeth Holmes biopic "Bad Blood," and the new film "Red, White and Water" in 2022, E! Online reports. The star's comeback to her Hollywood career was inevitable, as Lawrence told Vanity Fair in 2016, she hated the idea of "waking up with nothing to do or going to sleep without accomplishing anything."
Although Lawrence is returning to the spotlight, the actor plans on continuing to keep big aspects of her life private. Beyond sharing that she is "grateful and excited" to be entering motherhood, Lawrence explained in her latest Vanity Fair interview she's unwilling to share her pregnancy or her baby with the world.
"Every instinct in my body wants to protect their privacy for the rest of their lives, as much as I can," Lawrence said of her baby. "I don't want anyone to feel welcome into their existence."