Mindy Kaling Spells Out Why She And BJ Novak Aren't Romantic Anymore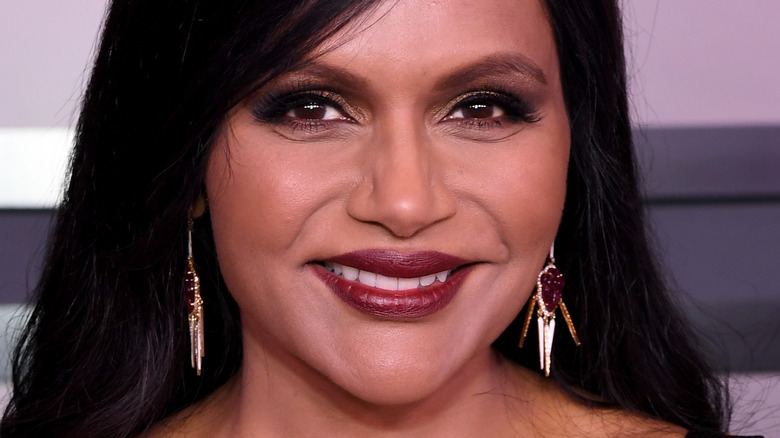 Jon Kopaloff/Getty Images
Mindy Kaling and B.J. Novak's characters on "The Office," Kelly Kapoor and Ryan Howard, weren't exactly another Jim and Pam, the charming couple fans couldn't help but root for throughout the sitcom's nine-season run. Kelly was superficial and manipulative, while Ryan was selfish and arrogant. The co-workers seemed to bring out the worst in each other, but they got their own form of a twisted happy ending on the show: It involved abandoning a baby to run off together. 
Kaling and Novak had a much healthier dynamic in real life. They met while working in "The Office" writers' room, where they helped shape their dysfunctional characters into delightful disasters. Like Kelly and Ryan, they had an on-again, off-again romance, and their own interactions became the basis for their characters' oft-confusing relationship. Speaking to Vulture, Novak recalled how their constant bickering in the writers' room made the co-stars realize that Kelly and Ryan coupling up on the show would be comedic gold. But the actors behind the fictional pair eventually settled for being friends for life instead of husband and wife. "My relationship with B.J. Novak is weird as hell," Kaling told InStyle (via The Cut) in 2015. "He is not my boyfriend, but he is not my best friend. I guess you could describe our relationship as a 'romantically charged camaraderie with loud arguments.'"
Now, Kaling is trying to explain why she and Novak are no longer romantically involved.
Mindy Kaling considers BJ Novak part of her family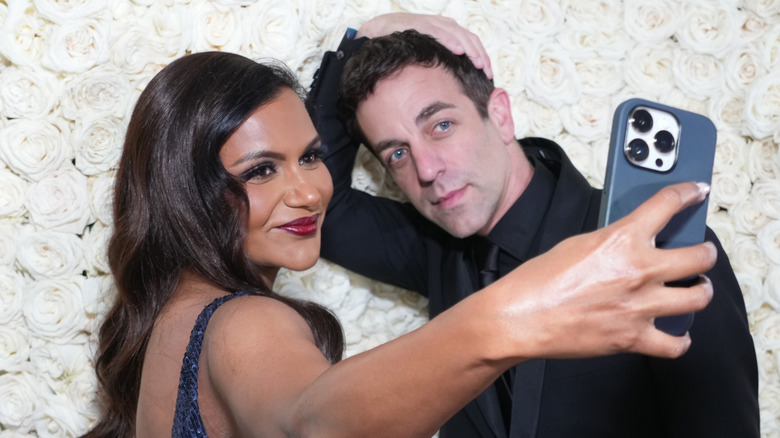 Kevin Mazur/Getty Images
After forging their friendship in the combative atmosphere of "The Office" writers' room, B.J. Novak and Mindy Kaling's bond remained strong long after they bid Dunder Mifflin adieu — Kaling even asked Novak to be the godfather of her two children. "He loves children and they're so attached to him. He's really part of our family," Kaling said on "The Drew Barrymore Show." Drew Barrymore wanted to know why she and Novak never got back together, and Kaling explained, "We've known each other for a long, long time, and I think anyone who has been friends with someone for 18, 19 years and at one point dated and now doesn't, they maybe they understand this." She also placed Novak in the category of exes that she doesn't view as marriage material at this point in her life.
In a 2014 appearance on "The Howard Stern Show," Kaling revealed that Novak left her heartbroken when he dumped her years ago, and the situation wasn't made any easier by the fact that they worked together. She also confessed that she happily would have married Novak back then if he'd popped the question. However, she added, "I was 24. For the record, if anyone asked to marry me, I would've said yes." Luckily, Novak didn't need to put a ring on it to have a meaningful relationship with Kaling. He told The Guardian, "We're very close in sort of a natural, eternal way."