How Mindy Kaling Really Feels About Those B.J. Novak Paternity Rumors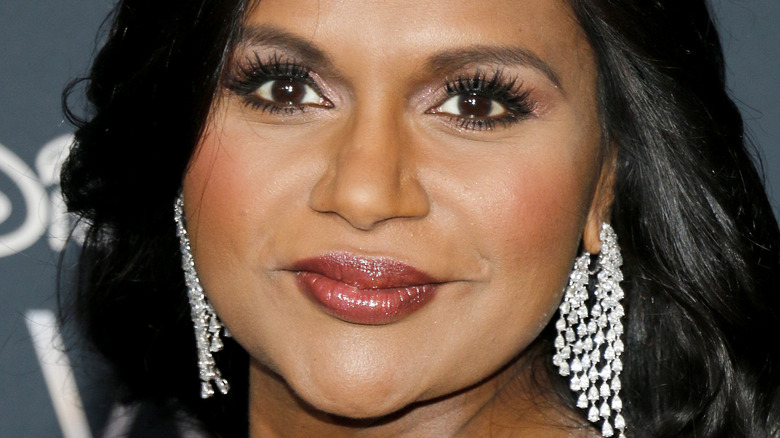 Tinseltown/Shutterstock
Mindy Kaling wanted to keep her motherhood experience completely private from the moment she found out she was pregnant in 2017. Speculation about Kaling's pregnancy had already been circulating, but then her "A Wrinkle In Time" co-star Oprah Winfrey confirmed the news to the world in a July 2017 interview with People. Kaling wasn't too upset, though. "If anyone is going to announce big news about your private life, Oprah Winfrey is the person," Kaling said on "The Ellen DeGeneres Show" that October. "You can't complain that much about it." 
While the announcement happened before expected, Kaling was more meticulous about keeping the identity of her daughter's father to herself, opting not to disclose it even to those she trusts. "She is not telling anyone, not even close friends, who the father is," a source told People. Three years after welcoming Katherine "Kit" Swati in December 2017, Kaling added another little one to the brood. This time around, she successfully kept it a secret, announcing she had given birth to her son Spencer on "The Late Show with Stephen Colbert" in October 2020, a month after the fact.
Once again, Kaling didn't reveal who her children's father is. Because Kaling is private about her relationships, the public has speculated that her baby daddy must be the one person she has dated publicly: her "The Office" co-star B.J. Novak — though they split a decade before Kit's birth. Living with these questions must be tiring, but Kaling has bigger fish to fry.
Mindy Kaling isn't bothered by the rumors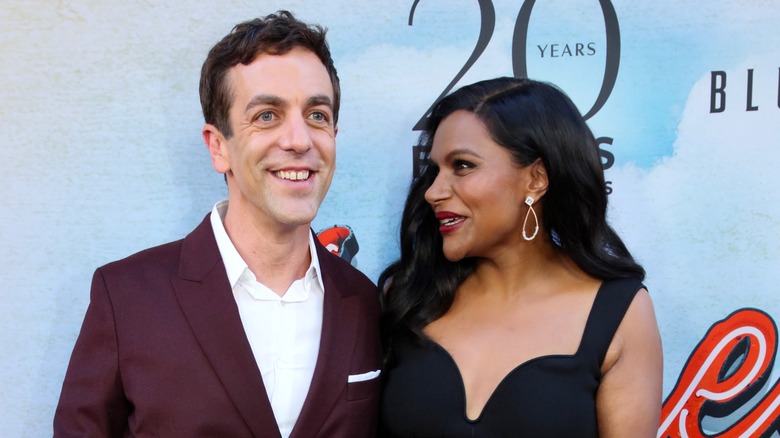 Robin L Marshall/Getty Images
Mindy Kaling has heard over and over that B.J. Novak may be the father of her children. But she isn't losing sleep over it. "It doesn't bother me ... so far [the rumors haven't] affected my happiness at all, it hasn't affected my kids or B.J.," she told Marie Claire in profile published August 9. "The Mindy Project" creator joked she's happy to be the source of entertainment for fans. "If that's what is going to be titillating to people, I'll take it," she added.
Novak is very much involved in Kit and Spencer's lives as their godfather, a role Kaling she announced to Good Housekeeping in 2019 and never tried to play down. "He's the godparent to both my kids — and they have such a great relationship," she told Marie Claire. Novak takes his role seriously. "He comes over like once a week. Sometimes he'll come over just to hang out with her," she told GH, before her son was born.
Kaling and Novak dated sporadically between 2004 and 2007, according to People. But their relationship evolved over the years. "B.J. is so much more like family now," she told GH. While Kaling has no issues addressing her bond with Novak, she will continue to protect her baby father's identity. "My feeling is that until I speak to my daughter about that, I'm not going to talk to anyone else about it," she told The New York Times in 2019.