Mindy Kaling Opens Up About Dating Life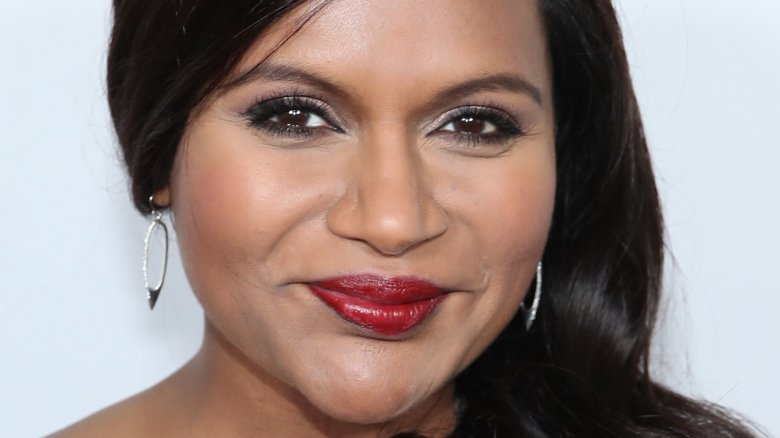 Getty Images
Mindy Kaling might be keeping mum on who her baby's father is, but the Mindy Project star has opened up about her dating life.
"My professional life is the only thing that I feel I have a lot of control over — romantic stuff is a little bit more mysterious," the comedy actress-writer told the September 2017 edition of American Way for American Airlines (via People). "I think a lot of women respond to that."
Kaling also revealed why it was important for her to portray a working mother, Dr. Mindy Lahiri, on her hit Hulu sitcom, which is about to enter its final season. "On TV, we don't see the discomfort that a lot of husbands feel when their wives have really demanding full-time jobs," she said. "But in almost every one of my married friends' relationships, this is the biggest single cause of stress."
As Nicki Swift previously reported, Kaling is currently expecting her first child and is roughly six months along. After weeks of speculation, she finally publicly addressed her rumored pregnancy in August 2017, confirming the happy news in an exclusive clip from her upcoming interview with Sunday TODAY. It is set to air on Sunday, Sept. 10.
"It's so unknown to me. I have a lot of control over a lot of aspects of my life, and this is one where I'm like, 'OK, it's out of my hands,' which is kind of a fun feeling," the 38-year-old told Willie Geist. She also expressed that she's "really excited" to become a mother. "It's so easy to criticize parenting until you're a parent," the former Office actress joked. "So one of the nice things about becoming a parent is that I'll be able to openly criticize other parenting because I will have a child."
While we wait for more baby news from Kaling, and for the final season of The Mindy Project to air, check out all of the strangest celebrity baby announcements.