Mindy Kaling Breaks Her Silence On Surprise Pregnancy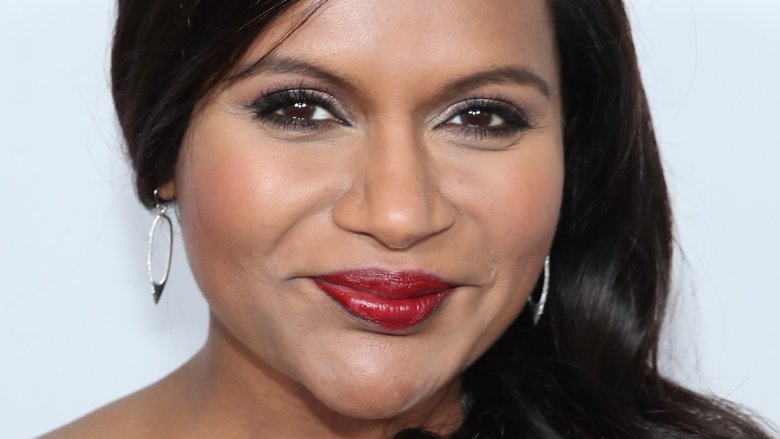 Getty Images
The Mindy Project star is finally opening up about her pregnancy.
Mindy Kaling confirmed the news of her pregnancy in an exclusive interview for Sunday TODAY. In a snippet of the interview, Kaling speaks to Willie Geist about her impending motherhood and and how she's feeling during this transitionary period in her life.
"It's so unknown to me. I have a lot of control over a lot of aspects of my life, and this is one where I'm like, 'OK, it's out of my hands,' which is kind of a fun feeling," Kaling revealed, noting that she's "really excited" to become a mother.
When asked what kind of mother she envisions herself to be, Kaling joked, "It's so easy to criticize parenting until you're a parent, so one of the nice things about becoming a parent is that I'll be able to openly criticize other parenting because I will have a child."
However, Kaling does hope that she'll be able to channel her own mother's unconditional encouragement and support. "My mom was incredibly fierce and so devoted to us, just loved us and really wanted us to be happy no matter what we did," Kaling explained. "My career choice was not something that she was familiar with and she was just so supportive of that. And if I could give that to my child, just that open-mindedness, I'd be so happy."
Sounds like Kaling's already on her way to becoming a great parent.
Her interview with Sunday Today will air on Sunday, Sept. 10, 2017.
As Nicki Swift previously reported, Kaling is expecting her first child, though she hadn't yet made an official announcement when news of her pregnancy broke. So far, few details have been released about her pregnancy, though—based on her A Wrinkle In Time co-star Oprah Winfrey's admission that Kaling was five months along at the D23 expo—Kaling should be about six months pregnant at the moment.
No word yet on who the baby's father is.
While we wait for Kaling's interview to air, catch up on all the strangest celebrity baby announcements.